Best Gate Options for Pet Gates and Baby Gates
A safety gate can help make sure that your baby and your pet are kept safe from insecure areas of your home. These safety gates are normally placed at the top of stairs, at the bottom of stairs, or in other doorways to prevent pets and babies from coming into contact with an unsafe environment, maybe the kitchen while you are cooking dinner or a barrier from the dog escaping thru the front door.
No matter the reason, safety gates are essential to a home or a pet, or a young child. Baby | pet gates come in many shapes, sizes, and designs, so here are some of the best options on the market so you can choose the right one for your family's needs. When securing a baby, a gate is only one of the many baby proofing items that will need. This article takes a look at what safety gates are available and how they can be used to keep your pet and baby safe from each other. Let's consider some temporary and more sturdy permanent gate solutions.
Temporary Pet Gates | Baby Gates
Retractable Gates
These styles of gates are perfect for when you need to use them for only a short while. Pet owners use retractable gates to keep their pets in one area of the house. Retractable gates are helpful because they don't take up any floor space, allowing you to walk through or around them as needed. They come in a variety of sizes, so you can install them at the bottom of staircases, on doorways, or along hallways. Retractable gates for babies are also handy when your baby is learning how to walk because they're made from soft mesh that won't harm your child if he falls into it (or against it).
Mesh Gates
One of the best gate options is a mesh gate. Mesh gates are ideal because they allow visibility, and provide airflow, but still keep your pet contained. They are also easy to install and typically come with a wall mount that can be placed anywhere in the home you want to place it. They also have a tension adjustment so you can put some pressure on the gate which will make it harder for your pet to move it. This is especially good if you have an animal that likes to push on things or has a lot of strength or power behind its body. This type of gate is perfect if you have pets that like to jump over baby gates as well!
Pressure-Mounted Gates
Pressure mounted gates are the perfect solution when looking to provide a barrier between your child and a pet without needing to use screws or nails. The gate locks in place by using pressure from the door or wall against the tension created by pressure mounted wall mounts. These gates come in many styles and designs. Since they take some time to set up, have a door on this gate is essential.
The door can be opened easily and can swing in either direction. But do not forget to close the door. These gates can cause some safety issues if you need to step over the gate or if the door is left open. When the doors are only used for a few months this style of gates is a great solution. If the is needed for a longer period, a barrier for a small or large pet, then some other gate options will be a better fit for your application. The pressure mounted gate will only come in a few heights, some pets are able to jump over these gates.
Sturdy Semi-Permanent Pet Gate | Baby Gate
Decorative Gates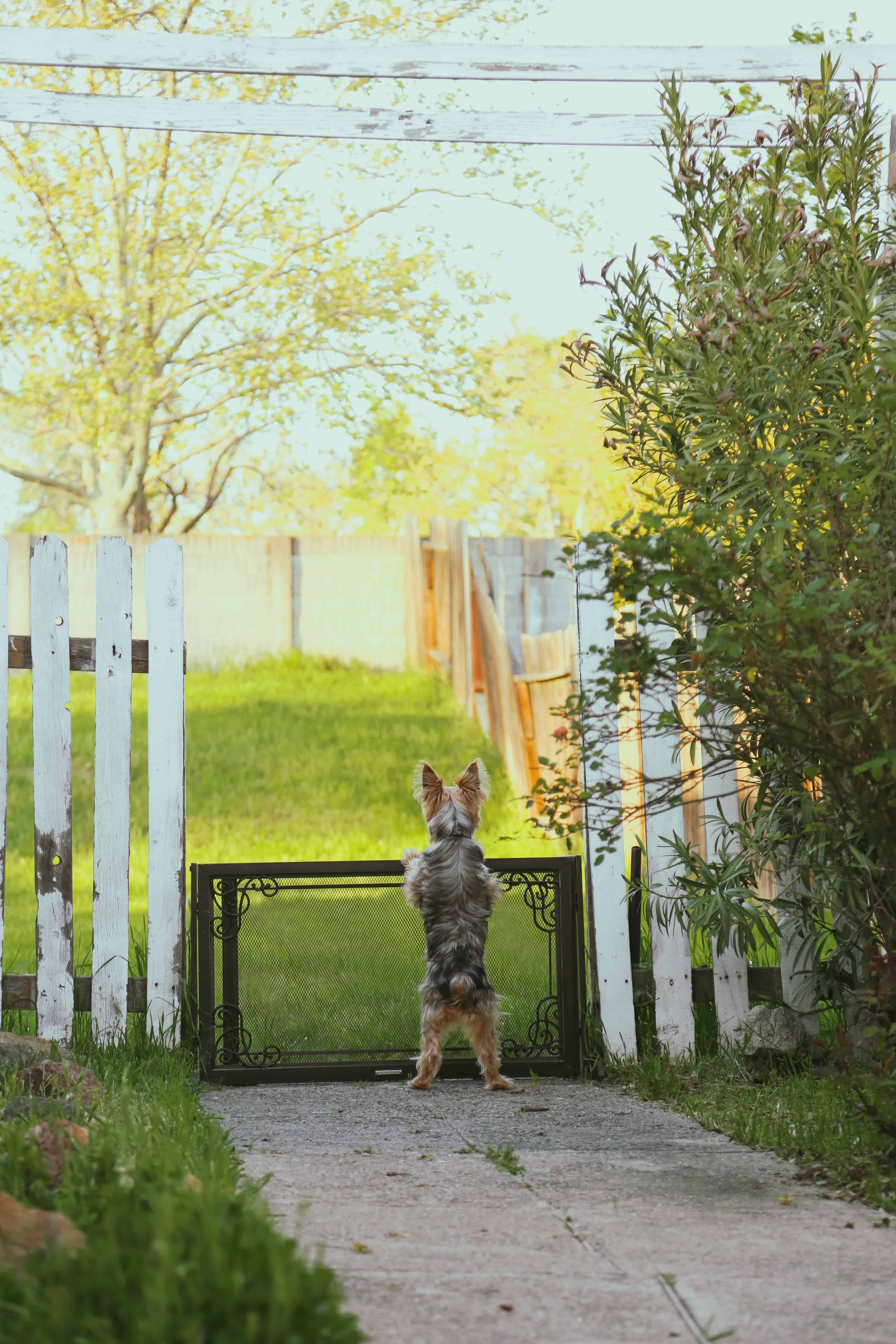 There are many different types of gates to choose from, but the best gates are decorative. This type of gate is a good choice because it matches the look and style of your home without sacrificing functionality. What's more, some models come with additional options for height, material, and hardware options. Finally, these gates can be installed in an entryway or hallway so that they serve as both a physical barrier and aesthetically-pleasing decoration.
A sturdy semi-permanent gate could be needed for many reasons including pets, a disabled child, separating tenant/landlord spaces, a disabled adult, etc. These gates can be decorative as well as functioning.
Saloon Door Gates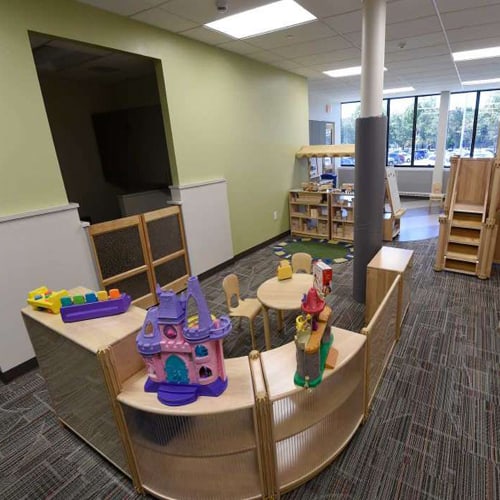 A saloon door or swinging door can make a perfect safety gate is an ideal choice when looking to keep your pet and baby safe.These saloon door gates are typically safer than pressure mounted gates because of the hardware and screws attaching the doors to the wall. They also have more design options and security features than pressure mounted gates, including a self-return or automatic return feature. Saloon door gates are also more versatile in that they can be used both inside or outside depending on where you need them, while pressure-mounted gates are used primarily indoors. If you do not want to drill into your walls, then a hardware-mounted gate may not be right for you, but if safety is a concern, then it should definitely be considered.
Exterior | Outdoor Gates
Swinging Gates
Recycle lumber is a great option for swinging gate or other exterior swinging door applications. These gates are perfect since the material is durable, rot resistant, and fade resistant. These gates are perfect for keep your your pet or baby safe. We recommend exterior grade hinges as well. The material is perfect for a strong durable swinging gate for exterior applications including spa areas, outdoor showers, and outdoor kitchen areas.
Chain Link Gates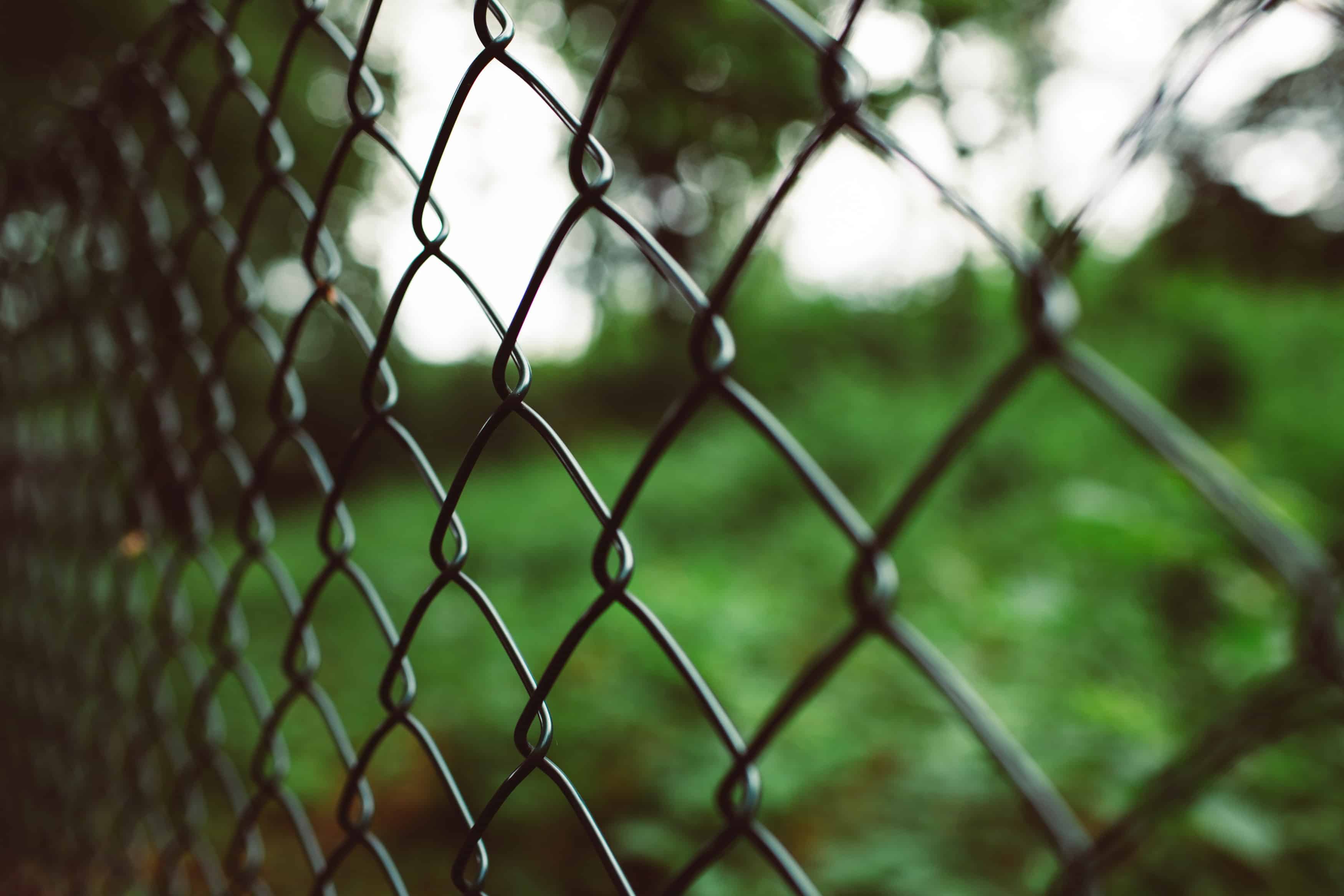 Chain-link gates are a great way to keep pets inside the yard when they can't be supervised. This provides protection from accidents, stray animals, or other dangers that could hurt your pet. The gate is lightweight, easy to install, doesn't require tools to assemble, and is durable enough to withstand years of use in any environment.
Metal Gates
If you're looking for a metal gate, then you'll want to choose one that is at least 36 wide to make sure it will fit in your doorway. Metal gates are great because they are durable, secure, and non-toxic. They also come in different styles like wrought iron or even decorative ones if you're looking to match your home decor. However, metal gates can be expensive depending on the style you choose. If this is your first time buying a gate, then it may be helpful to talk with someone who has experience shopping for gates before making a decision.
Conclusion
We hope that this post has been helpful in informing you about the best gate options on the market to keep your pets and your baby safe. When choosing a gate, be sure to measure all of your doorways, staircases, and any other entrances where you'll be using the gates because a gate that is too small won't work. Also, when installing a pet or baby gate safety should be the first consideration, Swinging Café Doors is proud to have doors and gates installed in several private child care facilites and state-funded child care facilities. We can help you design a safety gate for your interior and exterior needs.