What Style are Barn Doors?
With farmhouse design being so trendy, a great way to add some farmhouse design to your home, office or commercial space is by adding barn doors. Barn doors can function by sliding on a track or swinging by use of double or single action hinges. Our barn doors are meant for interior doors, not for a traditional outdoor barn. Whether you are looking for full length or half length barn doors, Swinging Café Door can build your custom barn style doors.
First the function and location of the barn doors. Do you have room for a sliding barn door or need a swinging barn door? What style of barn doors is best for you? The follow design are double barn doors, you can also style with a single sliding or swinging barn door.
Sliding Barn Doors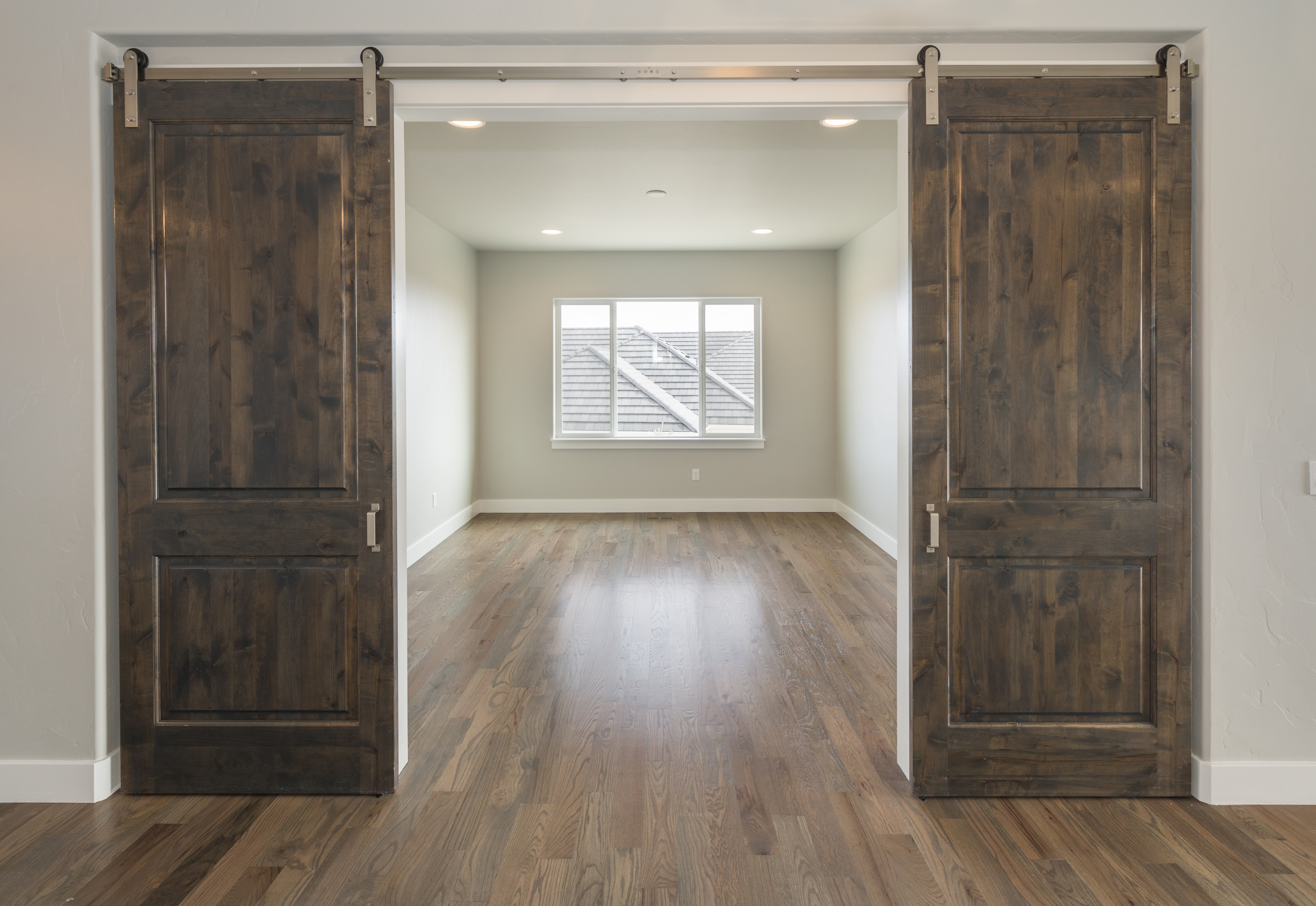 Sliding barn doors will need to have space to slide over the door opening. So, for example, if you have a 36" door opening, you will need additional space beside the door(s) so the door can slide over the opening and then slide back so the doorway can be completely open.
Swinging Barn Doors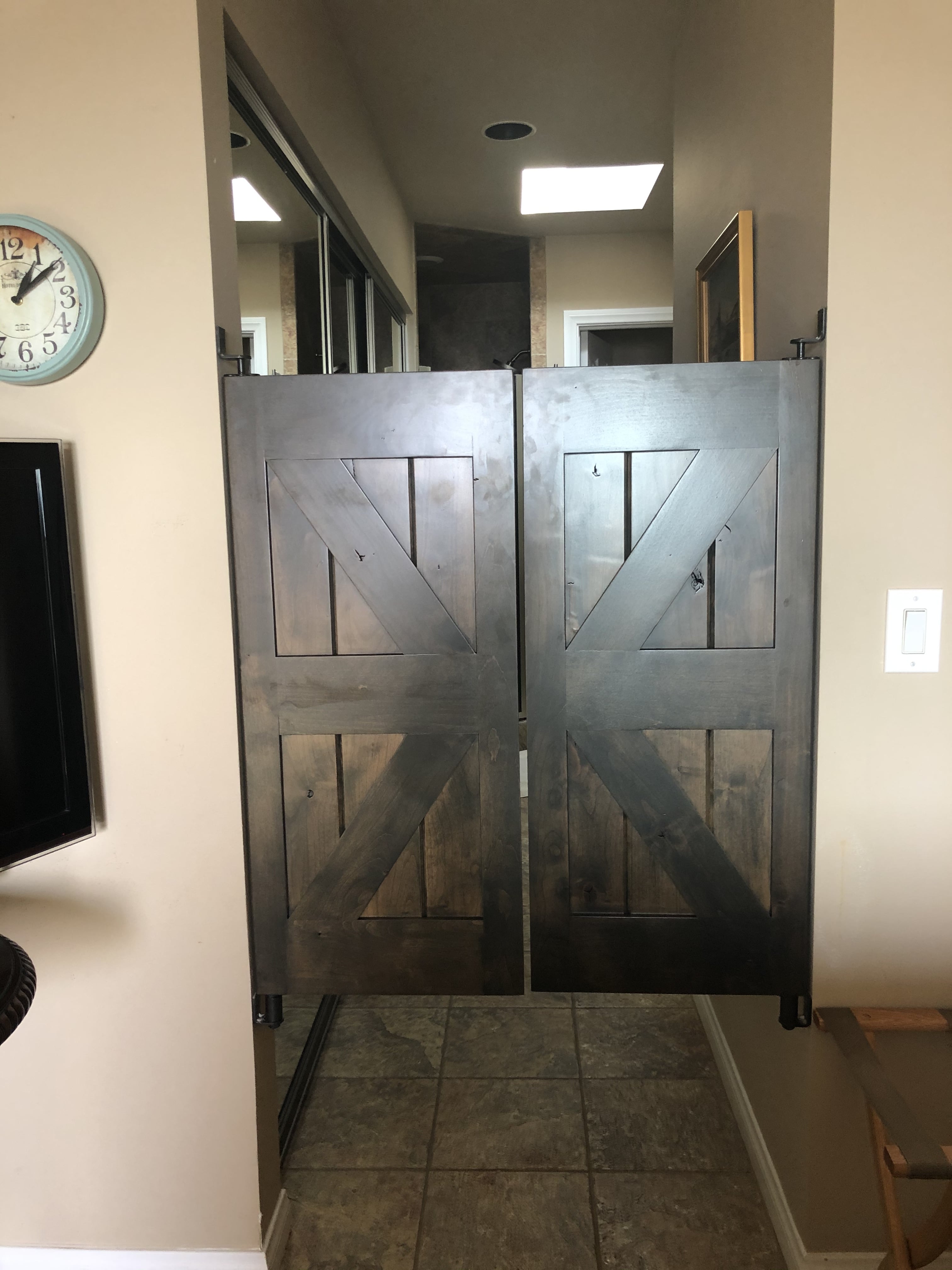 Sometimes you love the design but not the function of sliding barn doors; swinging barn doors are a great alternative. They provide the barn style décor with the function of double action hinges. These doors mount into the existing opening, are easier to install, and require less spacing than traditional sliding barn doors.
Now that you have decided on barn doors, what style/design do you want?
Barn Door Styling
Traditional Barn Door Styling means that the boards are tongue and groove (board and batten) mostly built into a frame and then constructed with bracing or no bracing depending on the style you choose. Which do you prefer? Continue reading to see the most popular barn door styles.
British Brace Barn Style Doors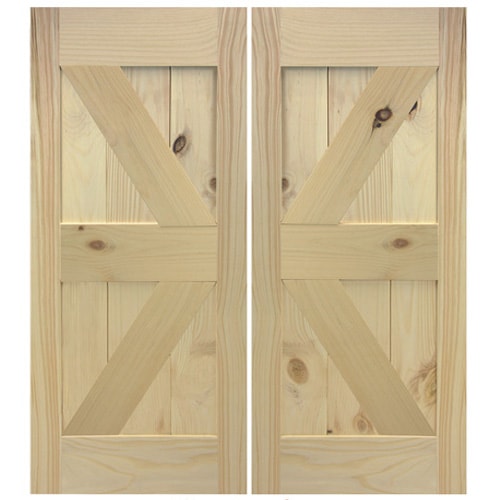 The British Brace interior style barn door is the most popular style of swinging barn doors that we sell. These are custom made for your door opening size. With these doors you can pick material, door height, and hardware options. We also sell this design in a single swinging barn door as well as a traditional sliding door.
Framed Board and Batten Barn Doors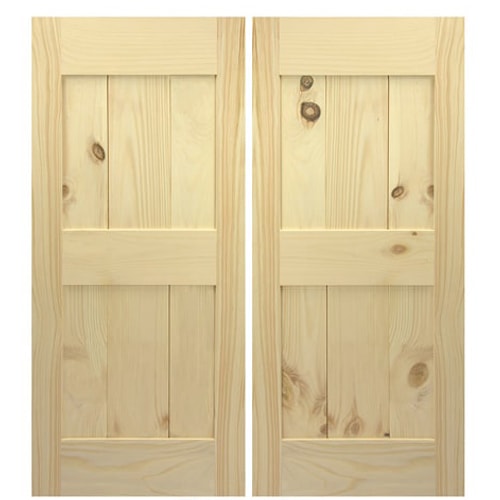 This barn style door still has the board and batten design, but does not have additional bracing attached. This is a little cleaner and fresher look for the barn style doors. We prefer the framed board and batten design for a sturdier and stronger door. We do also offer a standard board and batten door without a frame. This door is not available in as many height and width as the frame design because of the instability of the design.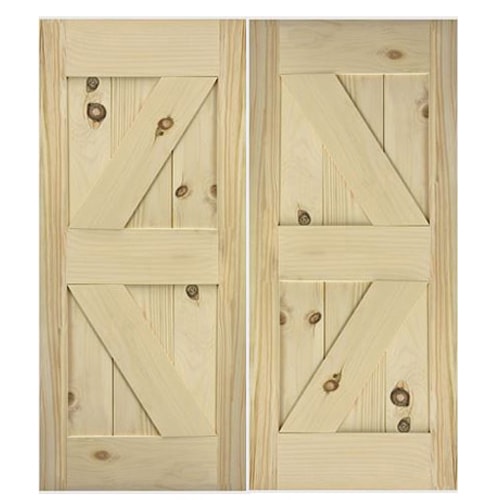 The diamond barn style doors are very similar to the British Brace barn style doors, but the bracing is pointing outward instead of inward. This simple design change can impact the look and how we create the doors (based on hardware selection). Again, this design can be done on swinging and sliding barn doors.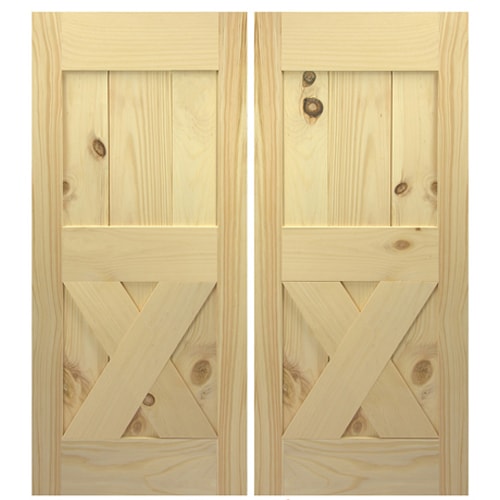 On this style the bracing is placed to make the X design. This does cover up a good bit of the board and batten design on the doors. The X bracing can be placed on the top, bottom, or both. We offer the X bracing design on single sliding barn doors, double barn doors (swinging and sliding), and swinging barn doors. This design is very versatile, and we offer a large selection of x bracing doors.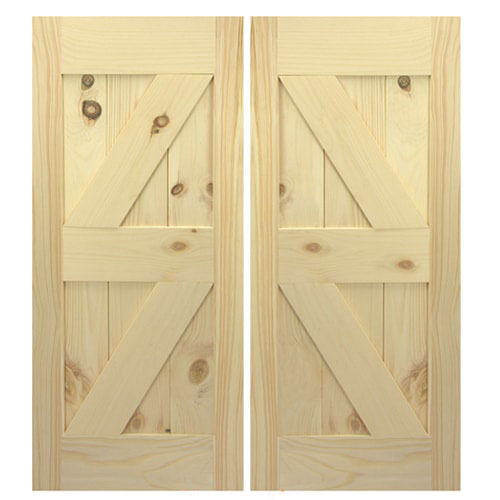 Not as popular, but still a beautiful design the Z bracing is placed on the board and batten to resemble a Z design on the doors. The Z bracing can be placed on the top, bottom, or both as well. We can offer the Z bracing on all door options as well.
After you decide on the best door function and best barn door styling, you are ready to place your order after just a few measurements. Swinging Café Doors looks forward to building your custom barn door(s) today. See all our barn door designs here.