Saloon doors can have a wide variety of hinge options. Are standard gravity cafe door hinges right for your application?
Let us explain and explore the Standard Gravity Hinges which are used for light duty doors.
Standard Gravity Hinges can be offered with either a plastic or metal top mounting backet. We offer a wide variety of finishes for these cafe doors hinges, including Brass with plastic top mounting bracket and all metal mounting brackets- Brass, Satin Chrome, Oil Rubbed Bronze and Matte Black.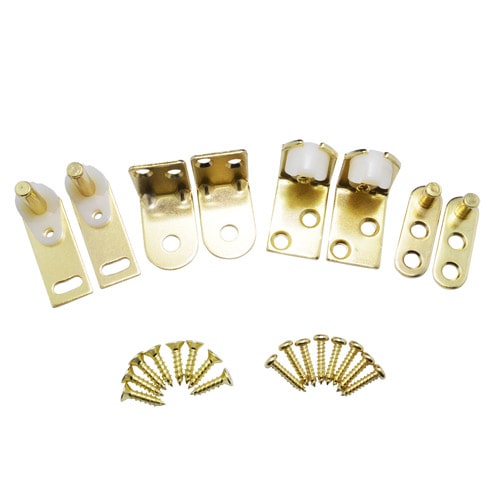 Best Application for Standard Gravity Hinges
These hinges work best for light weight doors and light duty use. Standard gravity hinges are ideal in a residential setting. The hinges have a load weight of 30 lbs per door. The standard gravity hinges use gravity to pull the doors back to center. These simple cafe door hinges allow for the doors to hold open at 125 degree in either direction.
How Standard Gravity Hinges work?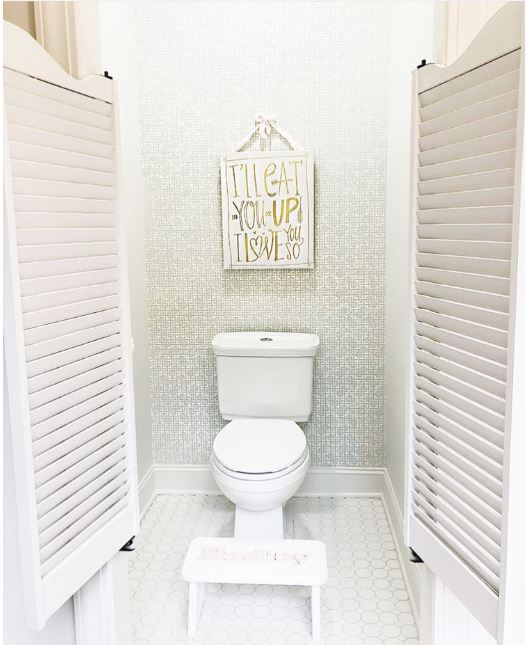 These cafe door hinges are referred to as gravity hinges. When the doors are being opened; they are pushed up a ramp, when released they ride back down the ramp. At the bottom of the ramp the doors are in the center (closed) position. For the standard gravity hinges, once they reach the 125 degrees, there is a hold open feature on the hinge. But the hinge must be able to rotate the whole 125 degrees to allow the hold open feature to work. Once the standard gravity hinges engage in the hold open feature, the doors will remain open. These cafe door hinges come as a pair providing everything to mount a pair of cafe doors.
Installing Standard Gravity Hinges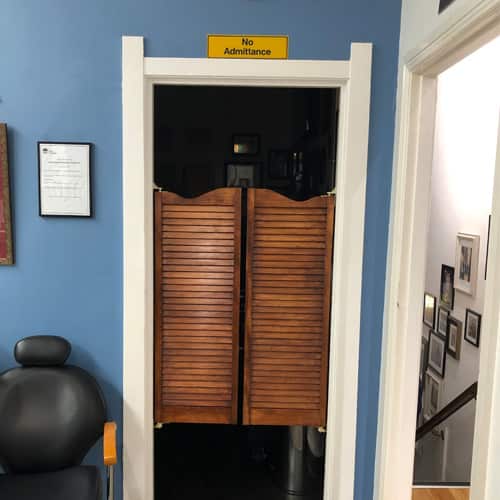 Standard Gravity Hinges are installed on the top and bottom of the cafe doors. Make sure you have enough clearance for these hinges. These simple pivot cafe door hinges are typically used with lightweight louvered doors.
Please follow all instructions included with the hinges, including clearances required.
Pro Tip: We recommend pre-drilling all holes before installing the hardware.
Trouble-shooting Standard Gravity Hinges
These cafe door hinges do have an align feature. The bottom pivot hinge has an adjustment for the alignment. This will help to align the doors if they are not perfectly meeting in the middle.
If the standard gravity hinges are not returning to center, the hinges are binding and prohibiting the hinges from using the gravity feature. To check to see if the hinges are binding, check to be sure the mating parts are plum to each other.
The standard gravity hinges are a great option for light weight and light use saloon doors. The hardware is fairly simple to install and can be completed in an afternoon. Follow the instructions you received with the hinges for the best installion instructions.