Saloon doors can have a wide variety of hinge options. Are Premium Grade Gravity hinges the saloon door hardware for you?
Let us explain and explore the Premium Grade Gravity Hardware.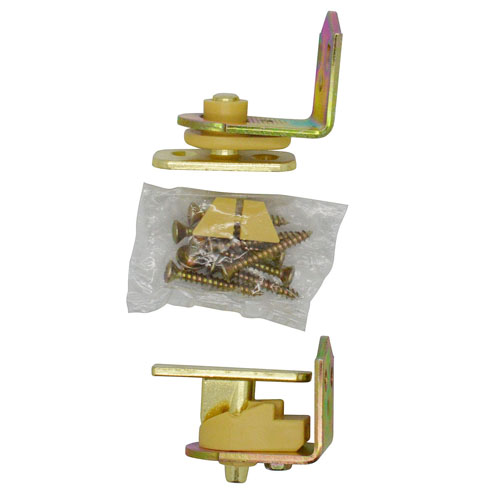 Premium Grade Gravity Hinges uses a steel bracket, diecast zinc pivot and and nylon bearings. The nylon provides a quiet operation. Premium Grade Gravity Hinges are ONLY available in a brass finish.
Best Application for Premium Grade Gravity Hardware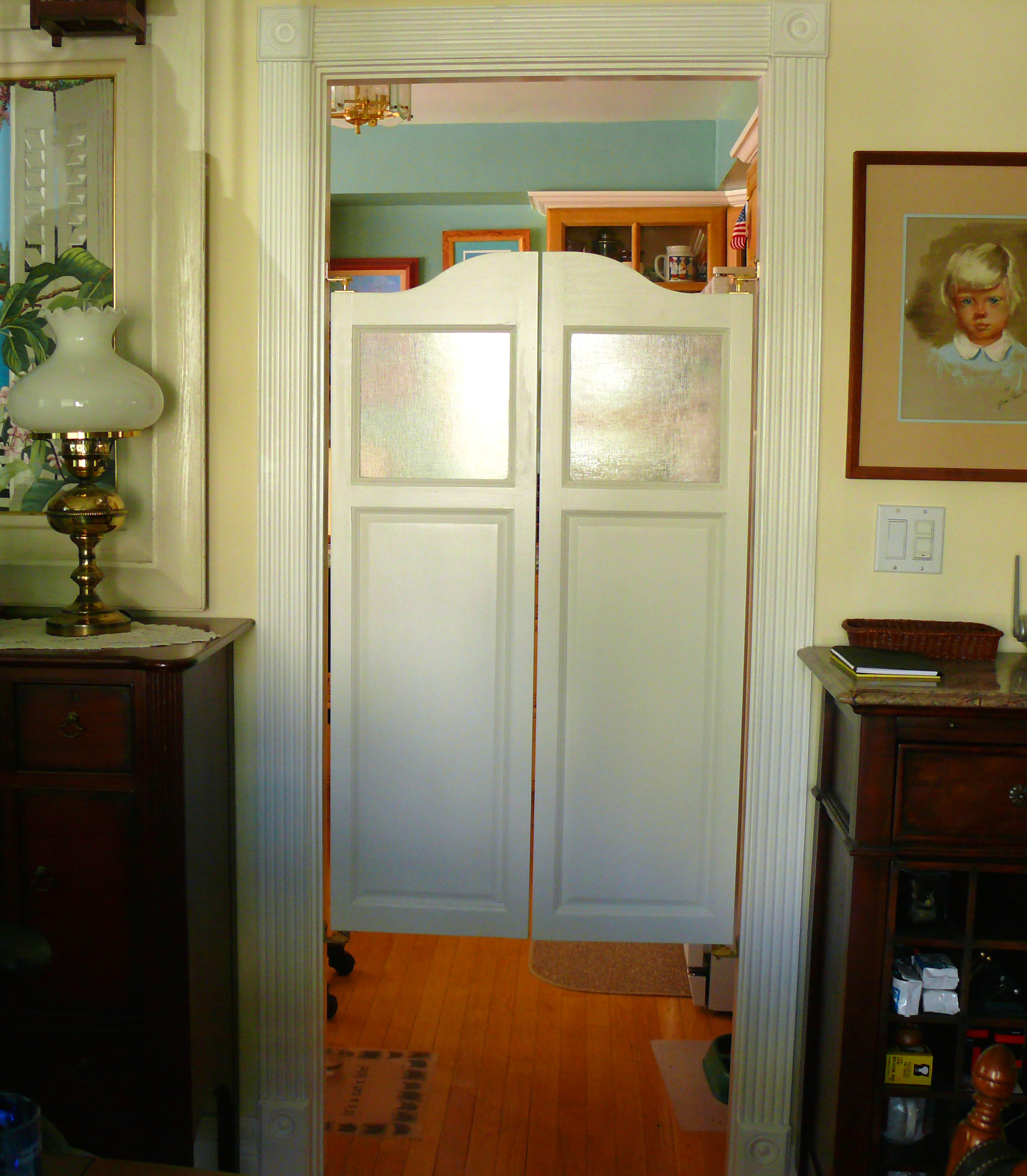 This saloon door hardware is sold individually, so if you have a pair of saloon doors you will need to order 2 sets of hinges. This hardware will work for taller and heavy doors. The Premium Grade Gravity is a good quality hinge that holds more weight than the standard hardware. This hardware has a load weight of 50 lbs per door. The Premium Gravity hardware can be configured for either hold open or non-hold open.
How Premium Grade Gravity Hardware work?
This saloon door hinge uses gravity to pull the doors back to center. When the doors are pushed opened; they are pushed up a ramp, when released they ride back down the ramp. At the bottom of the ramp the doors are in the center (closed) position. Therefore, they use the weight of the doors and gravity to self return to the closed position. This saloon door hardware holds open at 90 degrees in either direction if the ramps are not installed. If you want the Premium Grade Gravity hinge to be a non-hold open you can install the ramps. Please refer to the instructions for how to install the ramps into the bottom pivot. Again, the ramps are not required so you only want to install the ramp if you are looking for the non-hold open feature of this saloon door hardware. The Premium Grade Gravity hardware requires 7/16" gap between the door jamb and door.
Installing Premium Grade Gravity Hardware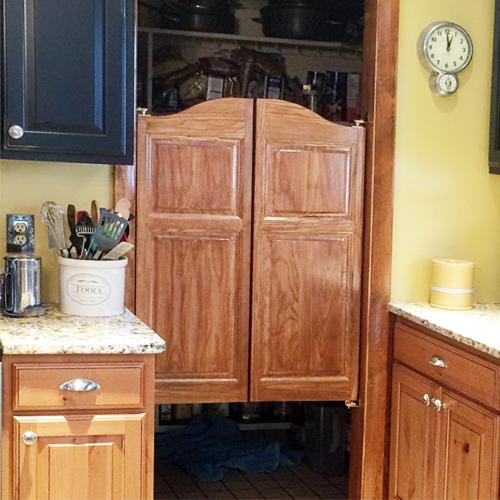 Premium Grade Gravity hardware installs on the top and bottom of the cafe doors. Make sure you have enough clearance for this hardware. Follow installation instruction for this hardware. These hinges are typically used for doors 60" tall or less.
Pro Tip: We recommend pre-drilling all holes before installing the hardware.
Trouble-shooting Premium Grade Gravity Hardware
This saloon door hardware has an in/out alignment feature. The adjustment is located in the bottom pivot. This alignment is used to ensure a perfect alignment of the doors in the center of the opening. This is a small adjustment, if more movement is needed some shimming might still be required.
If the Premium Grade Gravity hardware does not return the doors to center, there is probably something binding in the top or bottom pivot. Since some door openings are not perfectly square and plum, the hinge might need some adjustment.