5 Interior Saloon Door Style Trends That Are Popular Right Now
You don't have to live in the wild west to enjoy saloon doors in your house.
Beyond practicality, swinging doors add form, function, and fashion. This popular style trend can improve the way you live in your home.
Put them in high traffic areas like a laundry room or pantry. Now, carrying laundry and putting away groceries is easier.
On the style-side, the only limitation is your imagination. Paint your doors red or add glass inserts. Choose shaker-style, modern, raised panel, or knotty wood doors.
Keep reading to learn more about popular swinging interior door styles.
Benefits of Saloon Doors
Why do so many homeowners choose saloon doors? Here are a few reasons:
Visual separation of areas
Create a barrier
Easy to install
Control pets and toddlers
Improve traffic flow
Custom doors fit odd-sized door openings
Let's talk about how doors can match or upgrade your interior decor.
5 Popular Interior Saloon Door Styles
Saloon doors come in a variety of options and finishes. They don't have to be brown and louvered.
1. Shaker Style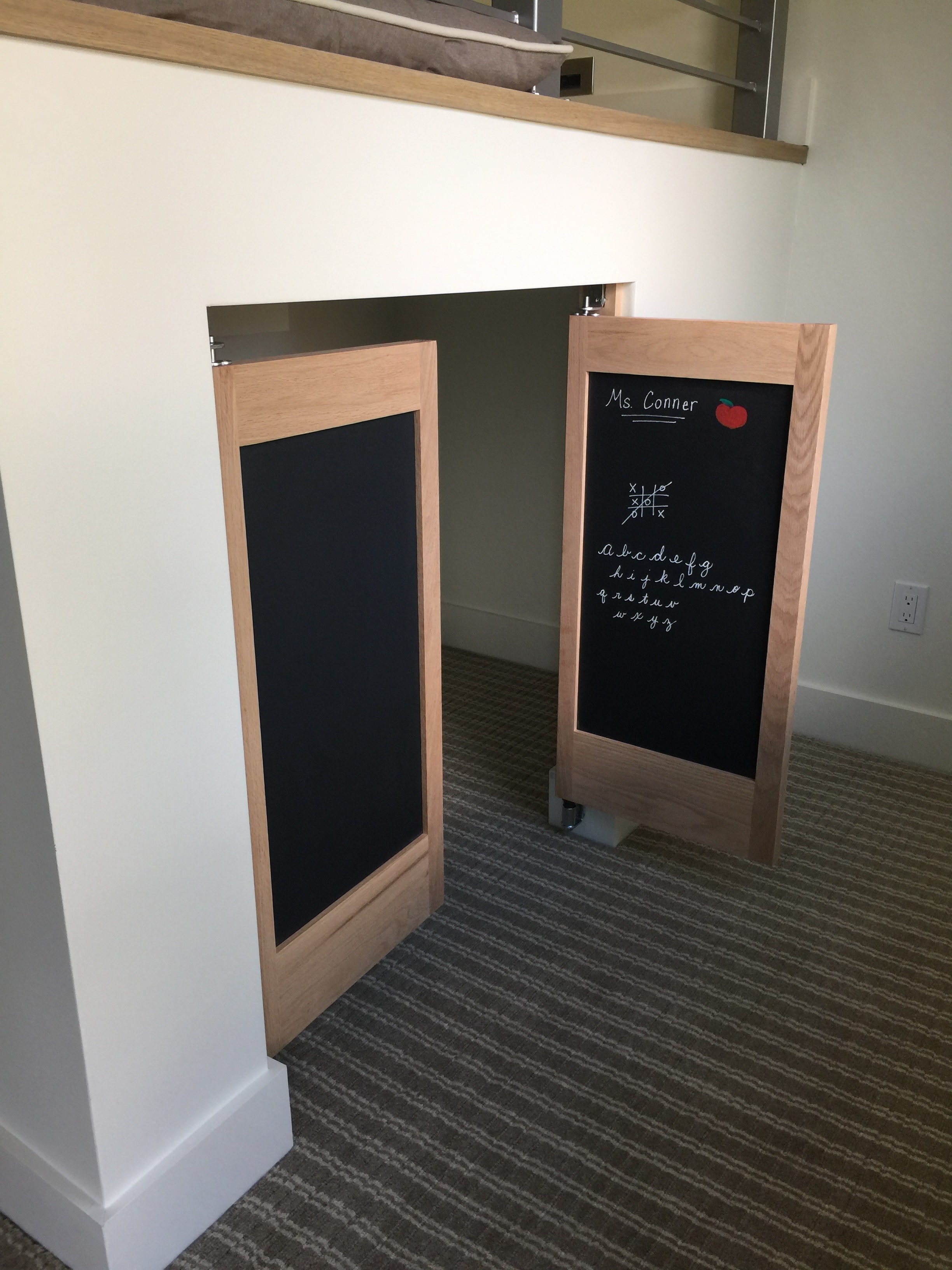 Shaker doors have a flat center panel raised border. The clean, square lines have minimal ornamentation.
The timeless Shaker design fits in both contemporary and traditional homes. You can paint the wood, or choose a stain that showcases wide planks of cherry, oak or pine.
The simple construction makes it an affordable choice. It's easy to clean and maintain, which makes it perfect for high traffic areas.
2. Raised Panel

Raised panel doors have a center panel that is elevated. Most panel doors have two, four or more square or rectangle panels.
Panel doors often have arches or insets. Some have glass panels or latticework.
Each variation adds visual interest. Consider a raised panel door for a room with high visibility. A panel door on a home office, kitchen, or great room makes a stylish statement.
3. Glass Panel Doors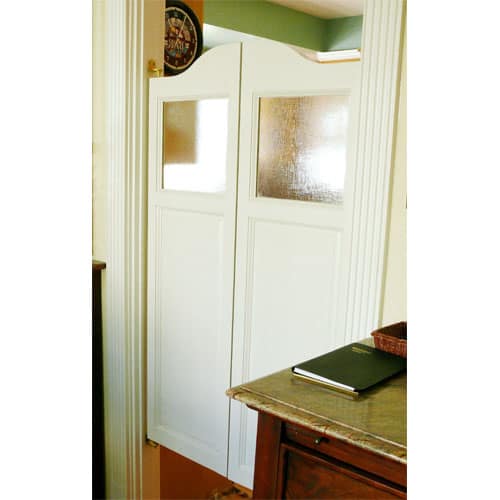 Glass and frosted glass doors allow space and light to flow between rooms. It's a good option when you don't want to close off a room.
Styles include glass that's etched, stained, and frosted. It ranges from almost transparent to opaque. Another option is a translucent tint.
Glass doors are popular in home offices and kitchens. They're a good solution for rooms without much natural light.
4. Knotty Wood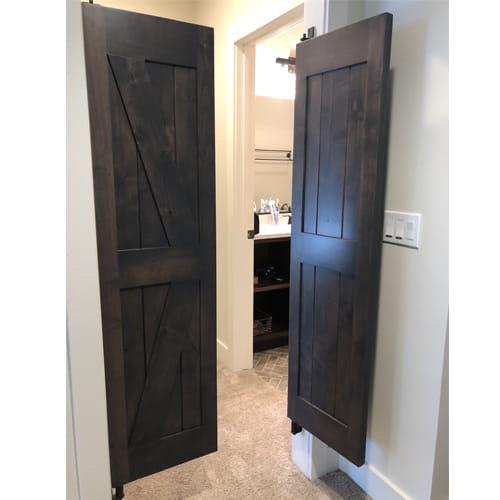 Is there anything more pleasing than natural wood? Designers use knotty woods like pine and rustic alder to create visual interest in new builds.
A knotty rustic alder door complements a wide range of home styles. Choose arched panel doors, Shaker-style or glass inserts to showcase the knotty wood.
Add knotty wood doors to update a kitchen, family room, or bedroom. Accent the beautiful wood with dark brass hardware.
5. Modern Doors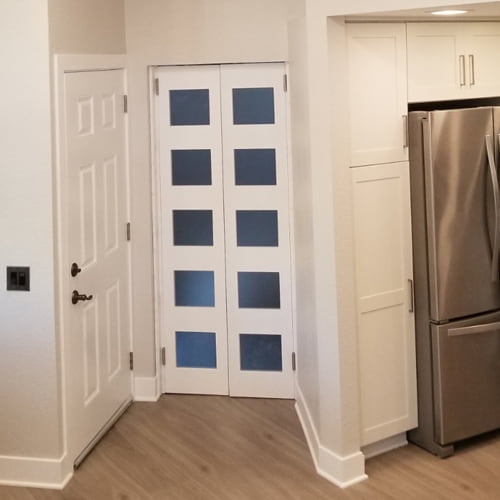 Modern doors are popular for good reason. Contemporary swinging glass doors or textured panels add personality to your home.
You can customize the doors with wood and hardware that reflects your taste. Every door is available in natural wood, stained or painted.
Modern slatted designs make a great closet, bathroom or bedroom door. Add sleek hardware and handles as a finishing touch.
Chevron swinging doors embody a clean, farmhouse style. Glass panel doors can separate two spaces while sharing the light.
Ready to Upgrade Your Interior Doors?
If you have an idea for new doors, contact us today. We have the interior door styles you need to create the look you want.