A World without Bommer Hinges-Best Alternative to Top Bommer Spring Hinges
Bommer spring hinges are a type of door hinge manufactured by Bommer Industries. Bommer is a well-known brand that produces a wide range of high-quality hinges for various applications. Bommer spring hinges are specifically designed to provide automatic door closing functionality through the use of built-in springs.
Key Features & Characteristics of Bommer Spring Hinges:
Spring mechanism: Bommer spring hinges utilize a spring mechanism that provides the closing force to automatically close the door after it has been opened. The springs are typically tension-adjustable to control the closing speed and force.
Single or double action: Bommer offers both single action and double action spring hinges. Single action hinges allow the door to close in one direction, while double action hinges enable the door to swing open and close in both directions.
Material and finish options: Bommer spring hinges are often made from durable materials such as steel or stainless steel, ensuring strength and longevity. They may be available in different finishes, including satin nickel, polished chrome, brass, or other options, allowing you to choose the one that matches your door or decor.
Size and weight capacity: Bommer spring hinges come in various sizes and weight capacities to accommodate different door sizes and weights. Selecting the appropriate hinge size and weight rating is important to ensure proper functioning and longevity.
Versatility: Bommer spring hinges are suitable for a wide range of applications, including residential, commercial, and industrial settings. They can be used on interior or exterior doors, fire-rated doors, self-closing gates, and other applications where automatic door closing is desired.
When installing Bommer spring hinges, following the manufacturer's instructions and guidelines for proper installation is crucial. This ensures optimal performance and safety. If you have specific questions or need assistance with Bommer spring hinges, it is advisable to consult the manufacturer's documentation or reach out to a hardware professional for guidance.
Bommer 7800 Series Hinge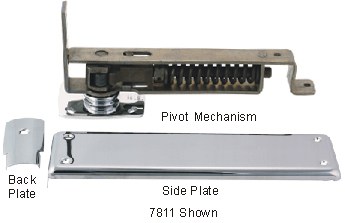 The horizontal spring pivot hinge is a double action hinge that is best suited for full length or tall swinging doors. The hinges are recessed into the bottom of the door and there is a small pivot recessed into the header of the jamb (can also be mounted to the jamb with 7818). Bommer had a HD series of this hardware that would hold a door upto 150 lbs, there is currently no alternative to the hinge 7812HD and 7811HD. We currently we have alternative to Bommer 7811 and 7812, as well as some Bommer hinge still in stock. We do still have in stock a few 7818 (top and bottom mounts to the jamb) and 7814 (non-hold open), after these hinges are sold there is no alternative in the market today.
7811 Bommer & Alternative Brand
7812 Bommer & Alternative Brand
Bommer Speciality Hinges 7122,7112, 7022, 7012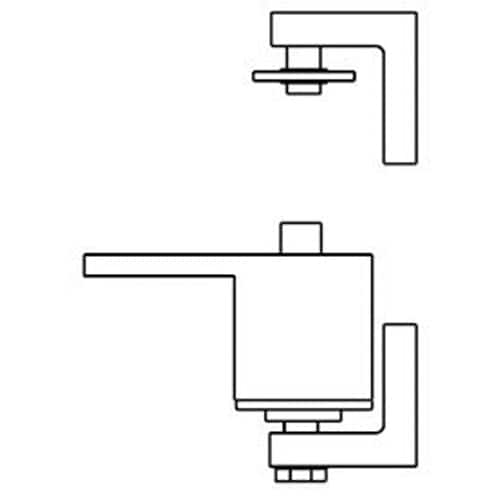 These specialty hinges were well know to woodworker, millwork, and many other companies. These high quality hinges offer a double action feature with a pivot hinge, adjustable tension, and quiet operation. Currently there is no direct alternative to this hinge, you can use a double action spring hinges (some noise) or a Bommer 7512 or 7514. We are currently working on some additional alternative and will update
Bommer 3029 Series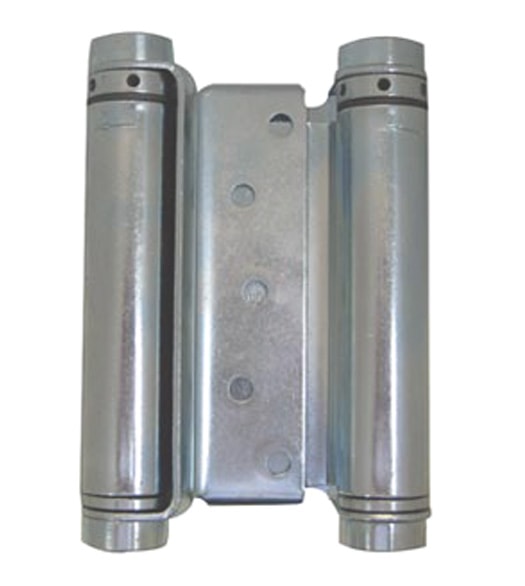 We offer a wide variety of double action spring hinges. We currently have 3", 4", 5", and 6" double action spring hinges. We have an alternative to the 8" Bommer 3029. In the coming months we will have a 7-12" double action spring hinge, this will be a great alternative to the 7" and 8" Bommer 3029 hinge.
3", 4", 5",6" Double Action Spring Hinge
Alternative to 7" and 8" Hinges
Bommer 1515 and 1514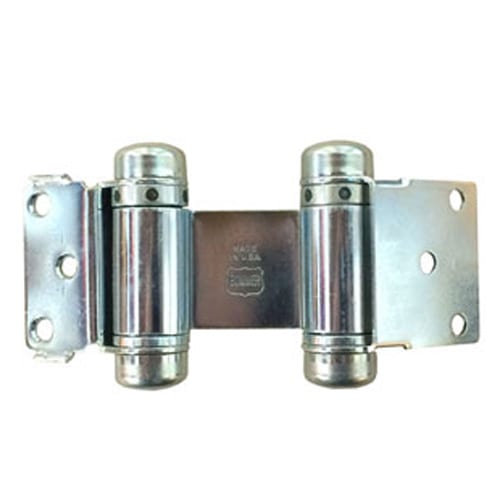 We do offer a 2" spring hinge. There is no hold open feature on this hinge, but size is very similar.
Bommer Speciality Hinges 7512 and 7514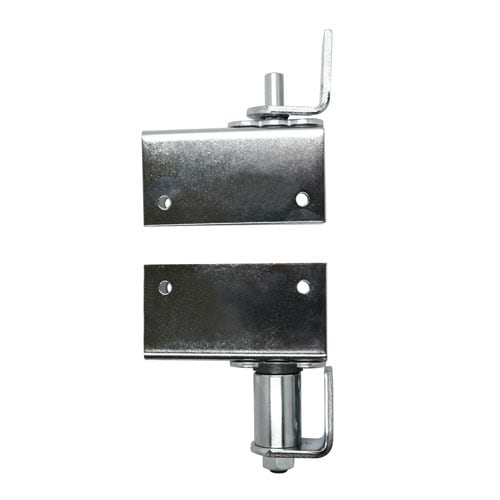 Bommer 7512 and 7514 are a pivot style gravity hinge. This gravity hinge is available for sale in satin chrome, oil rubbed bronze, bright black and satin brass.
Swinging Cafe Doors
At Swinging Cafe Doors, we are proud to offer Bommer products. We will continue to work with manufacturers to bring the best double action hinges to the market. We will continue to offer Bommer hinges until our stock is diminished. Please call us at 1-855-343-6677 for additional information on our stock hinges, and the best alternative for your individual solution.