What are French Doors?
French Doors are an incredibly attractive way to add style and light to your home. They're especially popular in home's design today, where they can help bring the outside in.
When you install French doors, you're really adding two large windows that can slide or swing open and closed. French doors will allow the space to flow together but create separation when closed. This creates a seamless look that lets plenty of light into your home without sacrificing any privacy or security.
Open Concept
French doors can also be used as sliding patio doors, interior doors, or swinging doors as well. French doors are perfect for anyone who enjoy light or an open concept. These doors can allow for easy access between room inside or the backyard. French doors can swing out letting the room appear larger, more open, and welcoming.
Best Application for French Doors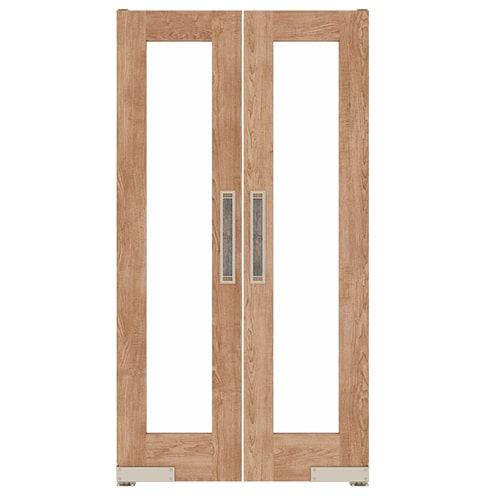 After you've decided on a type of French door, the next step is to decide which applications are best for your space.
If you're looking to add a little bit of flair to your home's design, then doors may be the way to go. French doors are not only functional, but they also add an elegant touch to any room. If you want a more traditional look and feel, then try out hinged doors. They come in many different styles and sizes so it's easy to find something that fits perfectly with your home's current design aesthetic.
It's important to note that all types of French doors (sliding or swinging) can offer energy efficiency through their construction materials. The glass panes also help provide natural light into spaces where you might otherwise have very little shine coming through windows or other openings in walls; this can make rooms feel brighter and more spacious than before when using these types of French doors!
Best Hardware option for French Doors
French doors are a great choice for your home, offering you a way to open up your space and bring in natural light. But if you're looking for a hardware option for your French doors, what should you choose?
Here are some of the best options for hardware:
A pair of French door handles can be mounted on either side of the doors, or on one side if you want to use one handle for each door. If you have more than two doors, you can also purchase a set that includes four or six handles. These can be installed in any configuration that works best for your space.
French doors can be installed with many different types of hinges. A sliding interior door gives a vintage farmhouse vibe. These trendy doors are perfect for a pantry, kitchen, or closet.
Double swinging glass French doors can give a modern elegance to your house. The glass door can be made of clear glass or frosted glass for some privacy. The sleek and modern look will also help keep light traveling thru the doorway. These doors work for a den, flex space, family room, office, pantry, or bathroom.
Great door option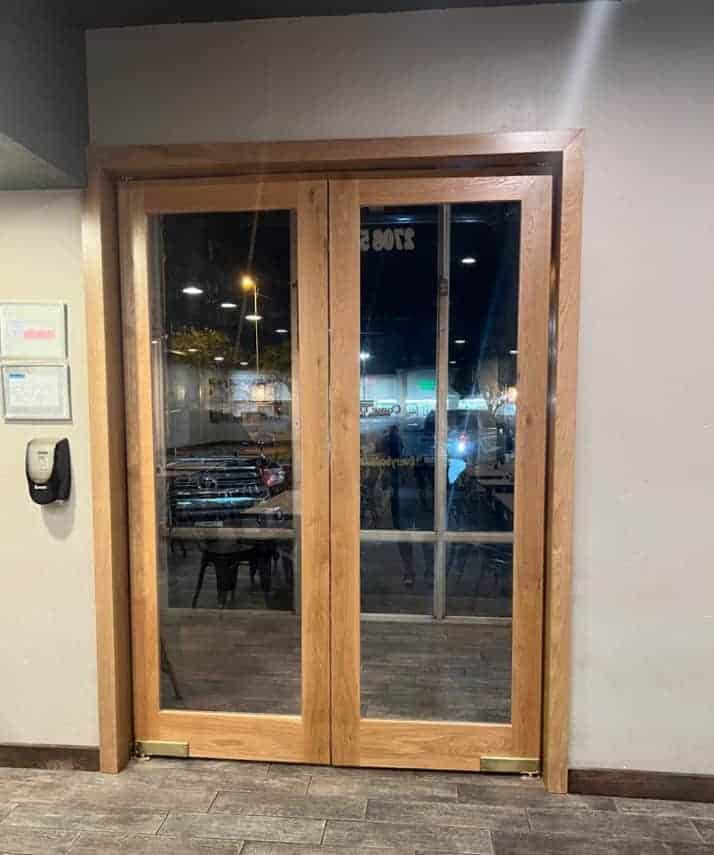 French doors have been a great door design for centuries. This door design has been around since the Renaissance in the 17th century. French doors have continued to evolve and change into the stellar design we see today. Make sure to include some French doors in your next home project. French doors will continue to provide a great solution for your door opening.