What is a Swinging Door?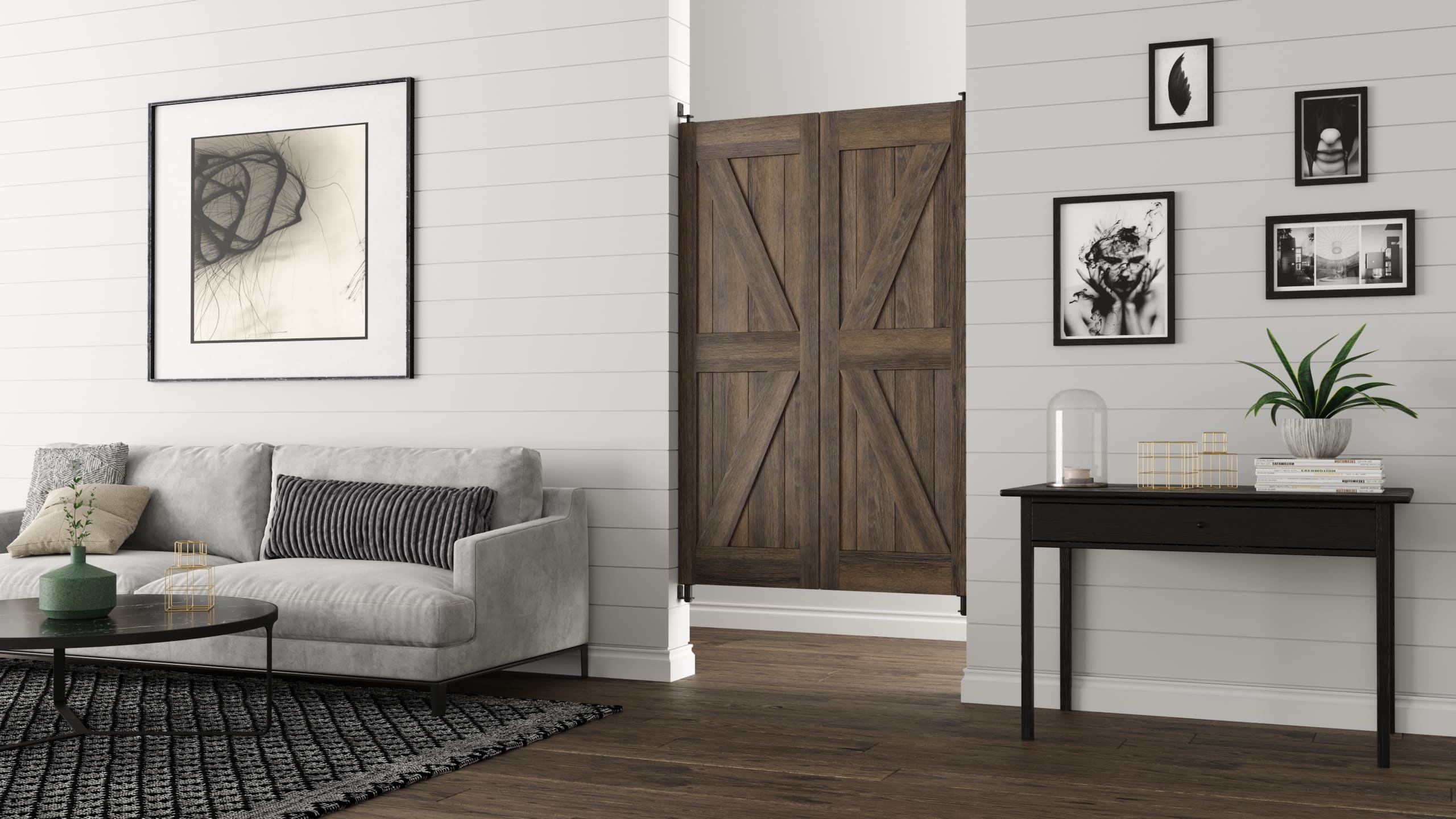 Want a door that can swing open from both directions? Read our guide to learn how double-action hinges are different than traditional hinges.
A door that opens from both directions? Yes, that's the reality of investing in a double swinging door.
The average individual encounters a variety of doors every day. So what's the difference between a single action hinge vs a double action hinge?
Here we will discuss the difference between a door that opens in both directions and one that doesn't. There's plenty to learn when it comes to the operation of double-action hinges in comparison to traditional hinges.
What is a Double Swinging Door?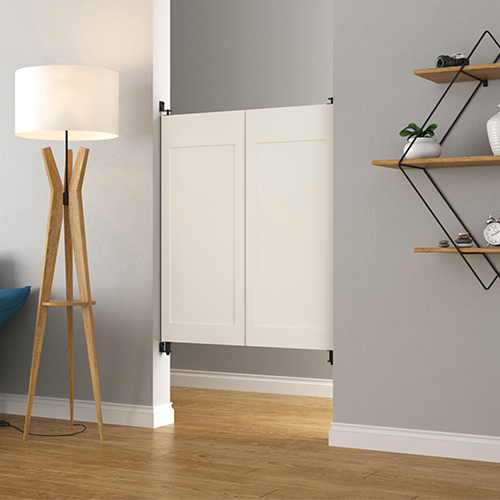 Also known as double-action doors, a double swinging door is a single or double door that can swing in both directions.
When the two doors are on the hinges, each door can swing independently of the other door and each door will swing in both directions. These types of doors are easily recognized in wild western movies, however, the improvements of a double swinging door since then are drastically different.
These doors are a cost-effective solution to solving two-way movement through any opening helping to provide some privacy to both spaces. The doors also provide a visual and/or sound barrier between the two areas.
Although they're necessary, you don't need to spend an arm and a leg to provide a solution. Make sure you're purchasing a door that works for your space.
Difference in Hinges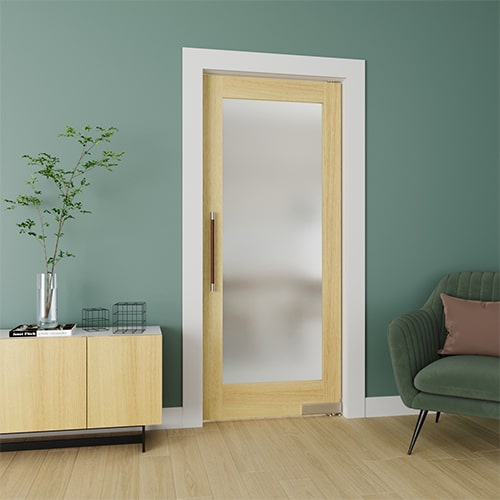 Unlike a single swinging door, double swinging doors are hung on double-action hinges or a pivot hinge. This gives the door the ability to swing in both directions and will self return to the center.
Double action hinges do not require door stops or a traditional door jamb like standard single action hinges. Installation of double action hinges can be easy and fast. Double swinging doors can be installed in traditional or non-traditional openings. There are several double action hinge options available with swinging doors. When selecting your hardware make sure to choose either a hold open or non-hold open feature, depending on your preference.
With the flexibility of double action hinge, swinging doors can be installed in a variety of places in the home. They're able to be placed in tight spaces and almost any opening size.
Choose Swinging Doors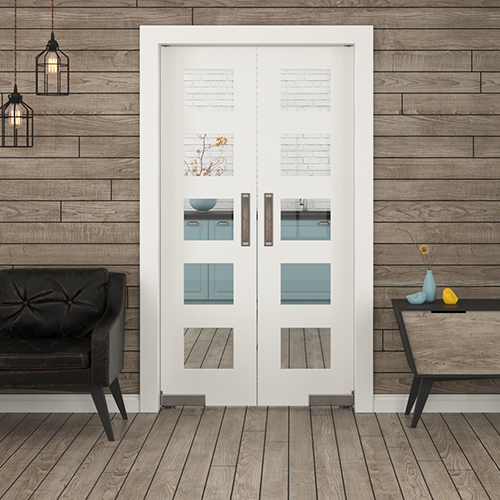 Simplicity at its finest. Double swinging doors are an easy solution to any door issues you might have.
In some cases, you might want a door that provides privacy and functionality. Air conditioning and heat have problems transferring between rooms with standard doors. This is a common problem full-sized doors have trouble solving.
A double swinging door is often partial in length. This means airflow can travel below and above the door without interference. The doors do come in a variety of lengths and widths. This means you won't need to modify your opening but get a door that fits the opening.
These doors will also always stay shut. No seriously. The mechanism will automatically return the doors to the center making sure you never forget to shut the door again.
Double-Action Doors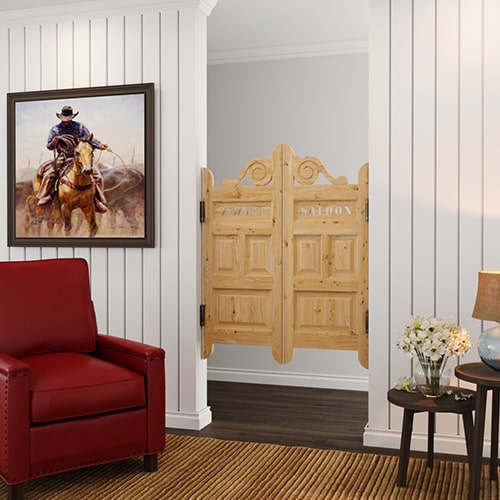 Double swinging doors are available in a variety of designs, lengths, widths, styles, you name it.
If you're looking for more information on these types of doors, check out our other blogs regarding swing doors and double action hardware. Whether you're looking to spruce up your space or provide a convenient door option, swinging doors are for you.
Once you know your direction, Swinging Cafe Doors can help. We've been in the space for over a decade and value the connection between us and our customers.
Keep reading our blog for more helpful information and products.