An Official Guide to the Interior Barn Doors for Your Home
Barn doors are fast-becoming one of the best additions to any home. They offer amazing space-saving utility and beautiful custom looks to make your home feel one-of-a-kind.
But with so many options at your disposal, how do you pick which is the best to fit your specific needs?
There are a lot of factors to consider and we'll cover the best options to meet your specific needs. Here are the best barn style doors for your home.
What to Consider When Purchasing a Interior Barn Door
Barn style doors come in all shapes and sizes, meaning you have a number of choices to make when purchasing one. Here's how to narrow down your options. You can use single or double barn doors.
Space Saved
Think about the design and placement of furniture in your home when purchasing a barn door. Traditional sliding barn doors require at least the width of the doors plus 5 inches to be available to slide the door(s). Normally they can only slide to one side. Swinging barn style doors require roughly half the door opening size as clearance, the doors will swing back and forth to close automatically. When planning for barn doors make sure you can get through and around them in one piece. Swinging barn doors require less space than a traditional sliding barn doors, either barn door is a creative door for your small space.
Both sliding and swinging barn doors will normally save you space compared to a traditional door. The traditional door requires alot of swinging clearance. When considering what door work best in a smalll space be sure to look at all your options.
Aesthetics That Match Your Home
There are several different door styles and designs available to complement your home. When shopping for a barn style door, consider the design, wood material, color or stain, and cost of your door. Don't forget the hardware, as this can often be customized to match your space as well.
Interior barn doors can be rustic, creating a cabin-like feel or even modern, creating a traditional contemporary space. They can also be chic and cozy, making for a mesmerizing living space. Paint and design go far in creating the space of your dreams. These barn doors can be customized for your small space.
Functionality and Location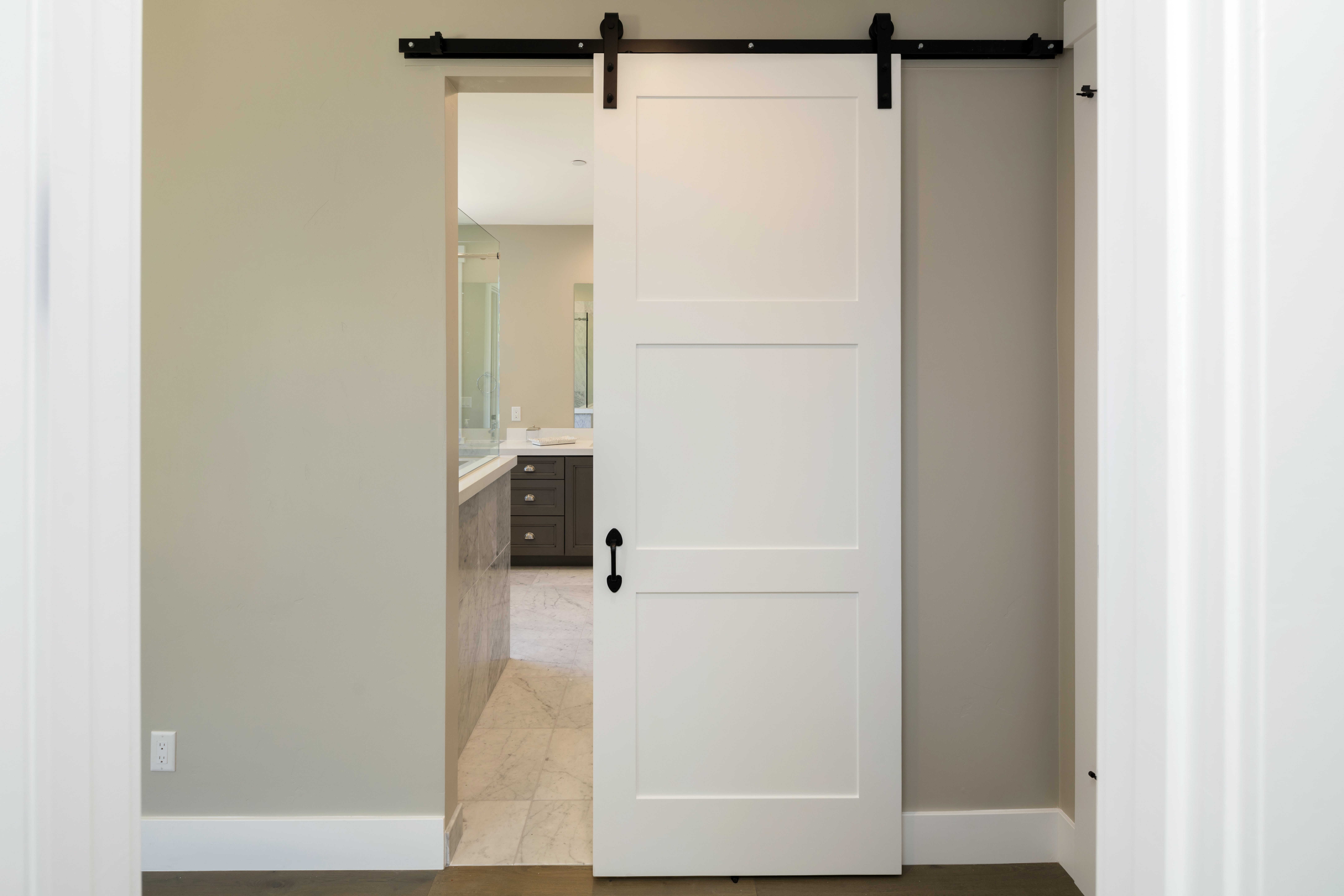 Where will you place your door? Is it going over a closet? A pantry? Or is it used to separate a living space? There's a lot to consider for your specific door.
Barn doors are perfect for pantry doorways in cramped kitchens, leaving you room to walk past them, even when they're open. The barn doors will allow more access to your small space since they do not need to swing into the space.
You can use sliding doors to separate a living room from an adjacent hallway. This can make your living room feel cozy and contained. It could also prevent light from entering, giving your room a movie-theater like quality. If you don't have the space for a sliding barn door, you can also consider a swinging barn door.
If you have kids or fear traditional doors slamming into walls and damaging drywall, barn doors can protect against that. You can even add hardware to make your barn style door slam-proof. Swinging barn style doors will allow the doors to swing and always return to center, no slamming of doors.
Safety and Security
If you've never slammed your finger in a traditional door-frame, congratulations. You are the 1% and should be revered. However, if you have felt the pain of smashing a finger, you know that the pain is excruciating. Don't let that happen ever again.
It is nearly impossible (okay, don't test this) to slam your finger in a single-panel barn door. Because the door is on a rail, if a hand gets placed between the doorway and the barn door, it should bounce back.
Because of this added difficulty, you should be able to worry less about you or your little ones getting squished fingers.
Barn style doors require the entirety of their weight to be evenly distributed across their hardware. That means that you can have heavier doors that latch to the adjacent walls to provide additional security. You can lock sliding or swinging barn doors, so they can be used in bathrooms or bedrooms.
The Best Creative Interior Barn Doors
Now that you know what you need from your barn style doors, let's go into some of the best designs for different needs.
Closet | Laundry Room Barn Style Doors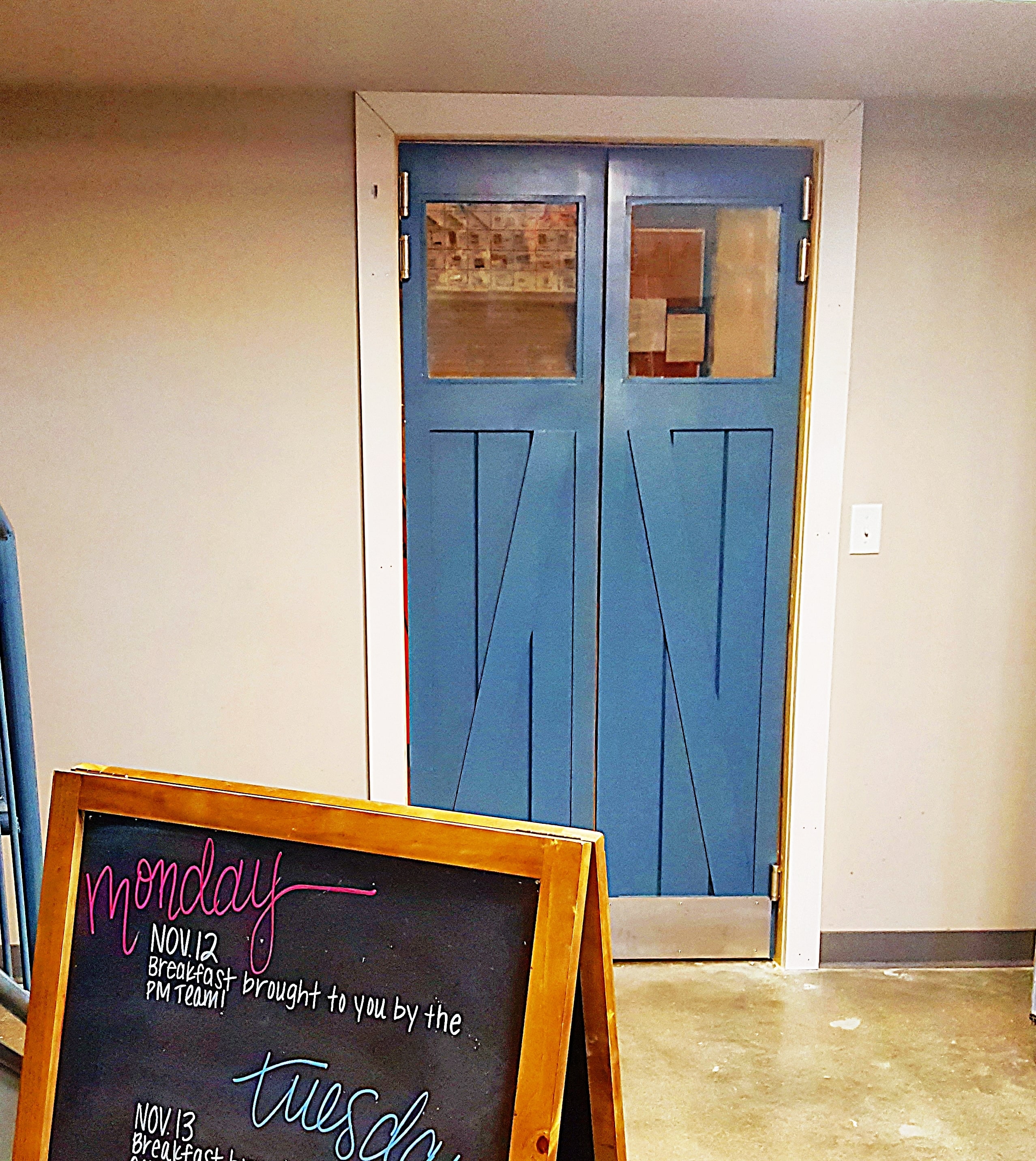 These barn style closet doors are meant to save you space in narrow walkways. They can hide a laundry nook in a hallway. They can keep a closet accessible without worrying about it getting hit by the front door.
Barn style doors can beautify these tight spaces while keeping them easily accessible.
Space-Separating Interior Barn Doors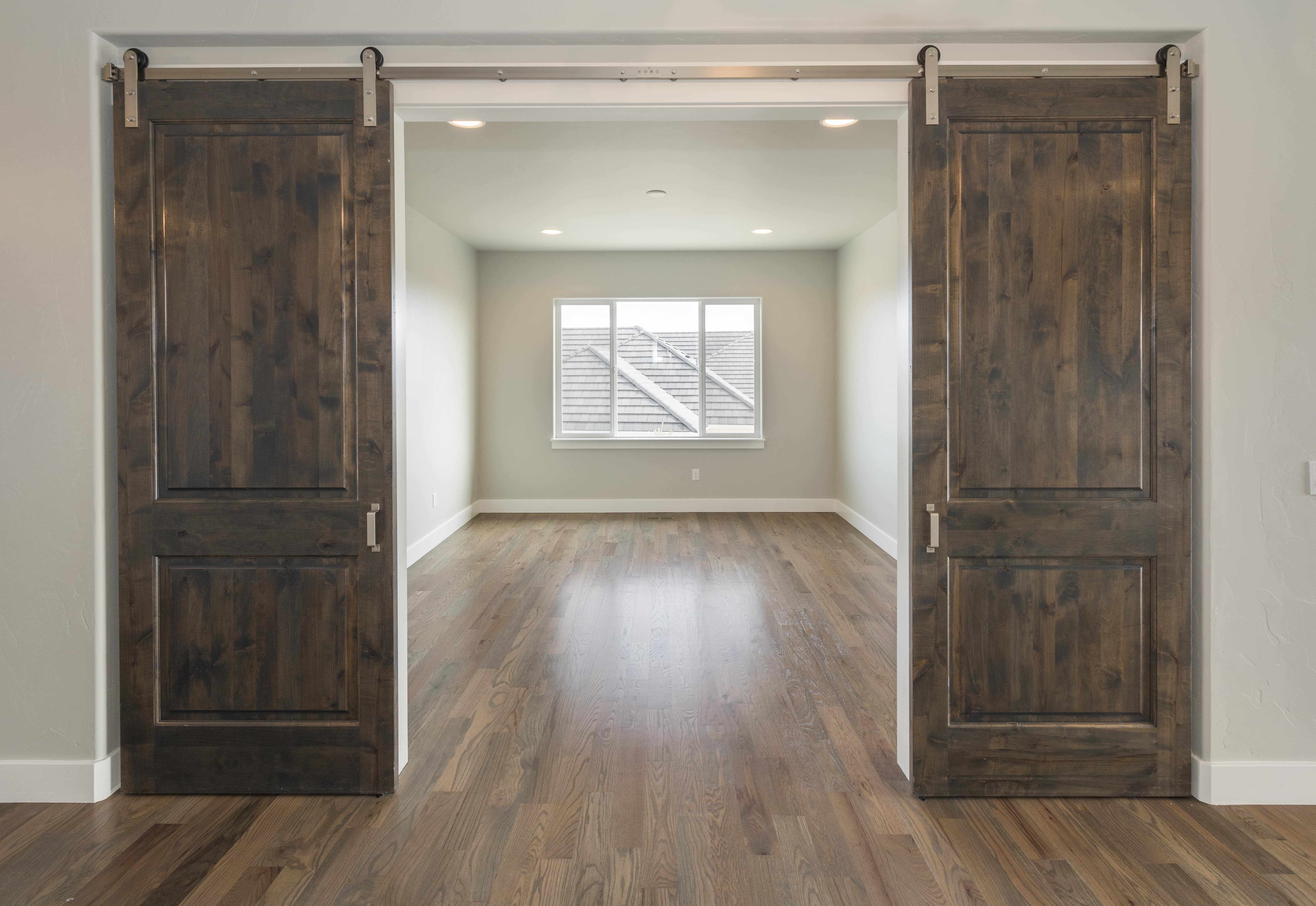 Double sliding barn doors can frame the entryway to a room, giving it an air of secrecy and elegance. These doors are meant for large open spaces and can completely open up how your home feels, while not sacrificing privacy if desired. These doors can be used in a small space or a large space to create separation.
You can even upgrade to carriage barn style doors. These doors are wide and can cover garages, workspaces, or large openings in basements or great rooms. You can close off dining rooms, split bedrooms, or create the feeling of a new wall with large barn doors like these.
Another fun idea is to install barn doors that have a reflective surface. Naturally, you can use this as a mirror for a closet in a bedroom or use it in a living room to make the space feel much larger.
And if you're feeling particularly crafty, you could have a door that matches your wall color and use these doors to create a secret room in the home.
Mini-Interior Barn Doors

Here's where you can let your creativity run wild.
If you have a built-in TV space in your drywall, you can use mini-barn style doors to cover it up. You could do the same with any additional spaces, such as covering a safe, a mini-fridge, or exposed cabinetry. This is a perfect door solution for a small space.
Mini-barn doors can also be used to cover up windows or even cabinets. This prevents you from needing expensive shutters for a theater-room or purchasing textured glass for a first-floor bathroom. Barn style doors attached to cabinet gives a kitchen or console table a rustic farmhouse feel.
You can add chalk paint or a white-board texture to your mini-barn style doors, giving them multiple purposes. You can list what items are in the closet behind the door, or you can add what food you have available for leftovers, if near the fridge.
The possibilities are endless!
Pantry Barn Doors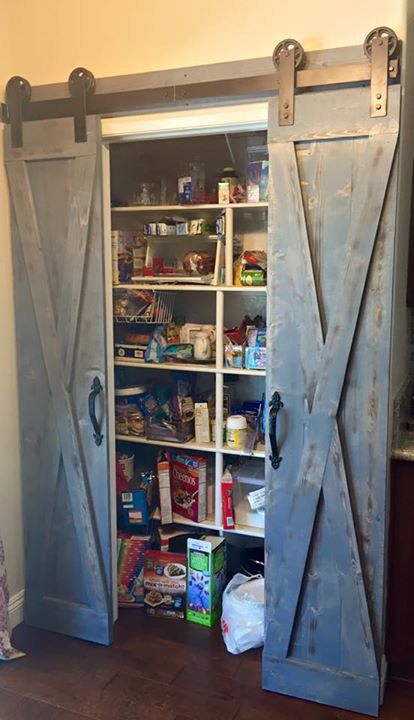 Have a small pantry that you want to maximum space for storage. These barn doors allow for maximum storage possibilities for your small pantry or closet. Sliding or swinging barn doors are perfect. They will add a rustic chic look to any kitchen and you can choose to paint or stain them to match your cabinet doors. These doors will allow for max spacing within your pantry.
Add Interior Barn Doors to Your Home ASAP
Barn style doors are a beautiful addition to any home. They add so much character and functionality to any space you put them in.
If you have a unique space and can't stand living without a barn style door, reach out! We're located in Spring Church, PA, and would love to make your design dream a reality.