Best Wood Selection for Saloon Doors- Poplar or Soft Maple?
The kind of wood matters when buying a swinging door. Whether you looking to purchase doors or find out more about the wood selection, read about Poplar and Soft Maple Woods below.
Swinging doors require the right kind of wood. A wood that is durable and dense enough to withstand the swinging motion is important. Both poplar and soft maple woods are excellent choices for swinging doors, but which one is the best for your application?
When the choice is between soft maple or poplar, it's not easy. To learn which to choose, read on.
Poplar Wood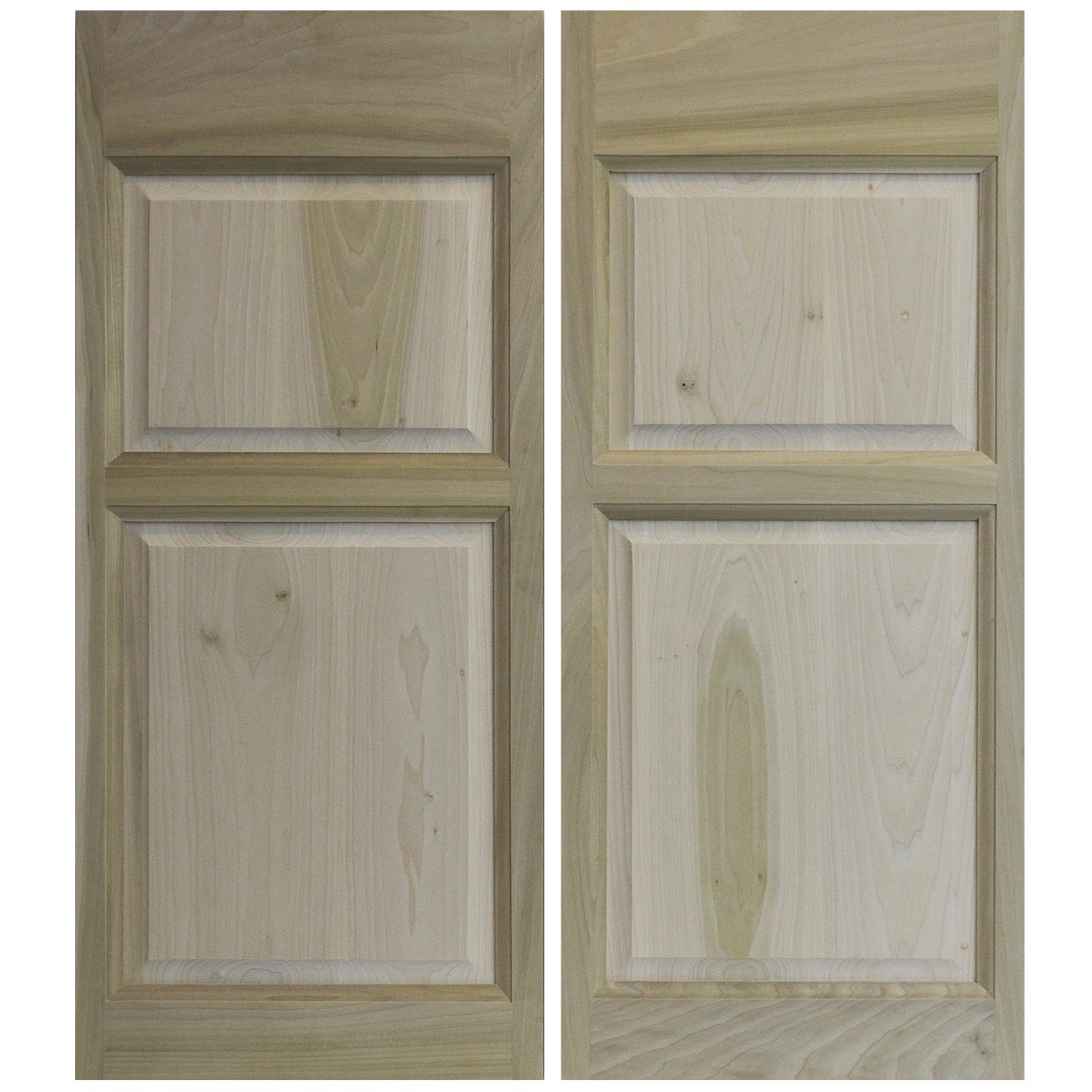 Poplar trees grow quickly into straight, tall trees. They're taller than any other American hardwood species. A mature poplar's lumber is softer and lighter than that of other hardwoods.

It's a durable, strong hardwood that withstands warping when it's totally dried. It also seasons well. Poplar's specific gravity (density) is .42 and hardness 450lbs.
Poplar wood is white to yellow in color. Sometimes it's slightly greenish, and it will even have dark purplish streaks on occasion. With all the color variation of poplar, our standard poplar is only recommended for painting. We can offer SELECT POPLAR, at an additional cost if you would like to stain poplar.
Poplar's grain is straight, with a smooth feel and even texture. The texture is also uniform. Generally speaking, it's a light- to medium-weight hardwood that offers stability and strength.
Poplar cuts well, resisting splitting and keeping its edge during building. Finally, SELECT POPLAR, stains well, and it does all of the above for a very affordable price.
Soft Maple Wood

Soft maple deserves its fair shake, too.

It includes silver and red maple. It's considerably lighter than hard maple but not as brittle as other hardwoods.

Even soft maple is heavy, strong, and stiff. It has a smooth surface and a tight grain pattern. It's becoming more popular because of its use with glazed finishes and its tight grain. Soft Maple specific gravity density .54 and hardness 950lbs. So don't be fooled by the name it is a hardwood.
Maple is a wood commonly has a straight grain, sometimes sporting a burl or bird's-eye grain. Burl consists of clusters of round curls and bird's-eye looks like small elliptical or circular figures.

Maple is close-grained with a uniform texture. It strongly resists indentation and abrasion. So, it makes for excellent flooring, counter-tops, and cutting boards.

Cabinetry, molding, furniture, turnings, and paneling all make use of soft maple. It polishes and takes stains well. You can get all of this for a mid-range price.
Best Wood to Paint?
They both, however, sand to a smooth finish and accept primer and paint. Poplar absorbs paint more readily because it's less dense. It may need more coats of primer and paint.
Maple absorbs paint as readily as poplar does but it only needs one coat of primer and then a coat of paint. Maple is sustainable and affordable, too.
You will notice a difference in the finished product with Poplar and Soft Maple. Poplar requires more effort to ensure the grain doesn't show through. Soft Maple will have little to no wood grain showing thru. Soft Maple is our choice when we are painting to allow for the best possible finish.

Soft maple's made for painting, so grab a brush or two. Better yet.... hire a pro, and see what Swinging Cafe Doors can do for you.

While both poplar and soft maple have their advantages, Swinging Cafe Doors prefers the latter for painting and with good reason. Get a quote today.