What are Saloon Doors Called?
Saloon doors go by a variety of names. Saloon doors are most often called café doors, double swinging doors, batwing doors, bar doors, and double action doors. Although there are many different names for these doors, they are all the same style door- saloon doors. A typical saloon doors comes with a double action hinge and are traditionally half doors. The double action hardware allows for the doors to swing in both directions (unlike single action hinges). The doors will swing back and forth in the opening with the double action hardware and stop in the closed position. The doors will swing fully through the opening and continue to swing smaller and smaller until the doors stop. These doors are typically called "saloon doors", because long ago they were in saloons. The doors still make a great entrance for a bar but will look just as nice in many other places in your home. Once you decide that a saloon style door is a perfect option for your home there are few more things to consider.
Saloon Door Design
Saloon doors are available as single doors and double doors. You can pick the saloon style door that works best in your opening. Most people prefer double doors since they take up less space than a traditional single swing door. These doors are available not only in a Western saloon doors style, but also in a traditional, modern, porthole, chevron, glass, colonial, louvered, craftsman, farmhouse, and barn style; a total of over 80 designs. The doors can be customized to your desired design and door opening dimensions. The saloon style doors are a perfect option for your door openings.
Saloon Door Material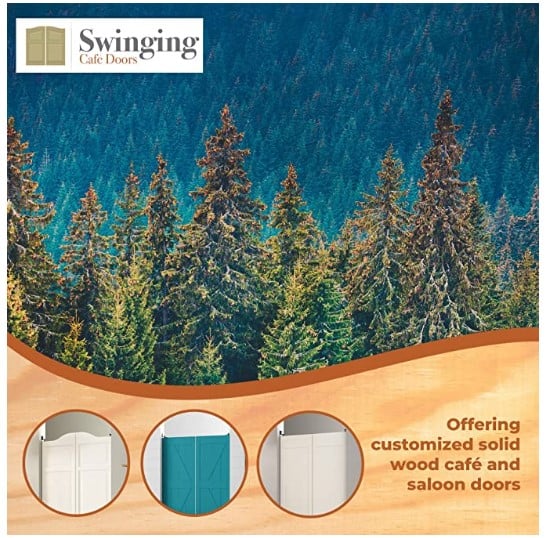 Once you have decided on the style of your saloon doors, the next step is material. Wood is the most common material for interior saloon doors. Whether you pick a simple poplar paint grade wood or select a rustic alder wood, the doors add a perfect accent to the door opening. The solid wood door 1"- 1-3/8" thick door will provide the strength necessary for the door to swing and not break. This thickness will also provide the strength necessary for the hardware.
Saloon Door Size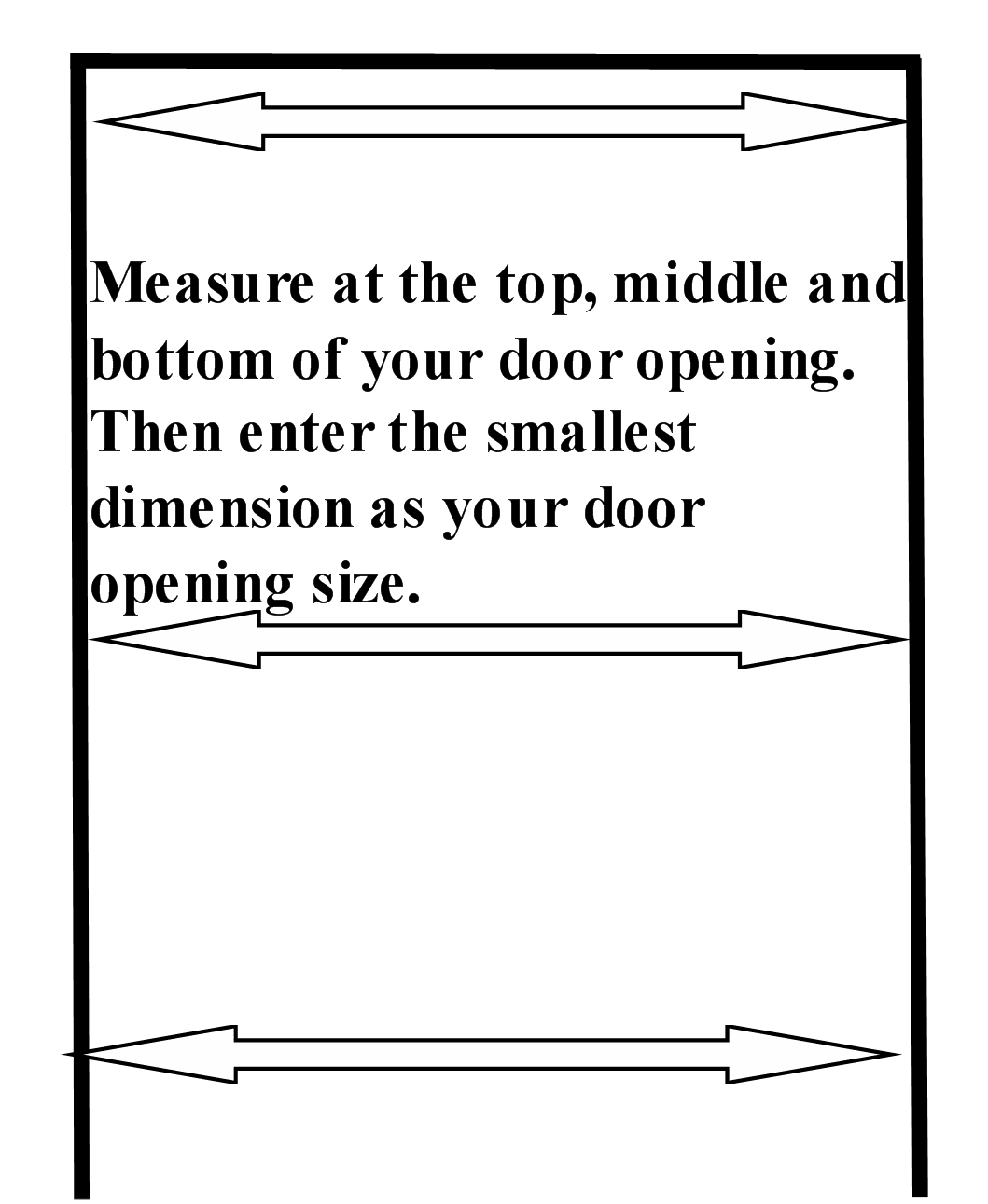 If you are installing these saloon doors in a traditional opening or door frame, you can choose to remove the door stop or leave it on. Saloon style doors can also be installed in a non-traditional opening with the use of trim boards. When you measure for the saloon doors measure at the top, middle, and bottom of the opening. Take the smallest measurement and that will be the size of the saloon door you need. Western saloon doors can be custom made for your exact door opening allowing for a perfect fit. When considering saloon doors, you can also select the desired height for the barrier the doors will provide.
Saloon Door Hardware Options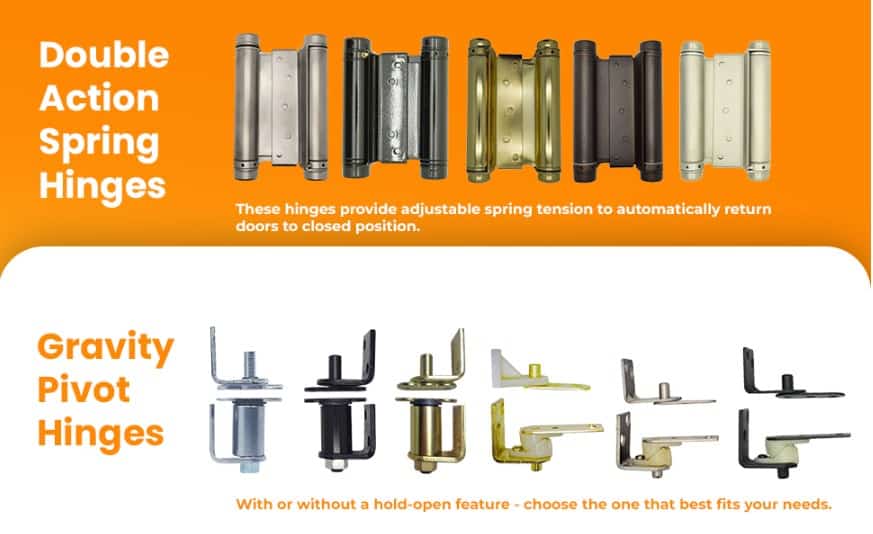 Double swinging hardware has two common options- 1. Gravity hinges & 2. Spring Hinges. The gravity hinges mount to the top and bottom of the doors. Keep in mind that you will need space for the hinges. These hinges typically have a hold open feature in either direction. Spring hinges will mount to the side of the doors and the door jamb, and they do not have a hold open feature.
Double swinging doors, saloon doors, or café doors are great options for a doorway. These doors work perfectly in a cased opening, or a non-traditional door opening and can be installed easily. Doors will swing in both directions and the hardware will allow the return of the doors to the center automatically. The doors are easy to install and do not require a jamb for installation. Saloon style doors are the perfect option for a home office, bar, man cave, pantry, primary bathroom, dining room, kitchen, laundry room, and closet.
Swinging Cafe Doors
Swinging Cafe Doors is a well established brand, with over 18 years in business as an online seller of hardware and saloon style doors. Measurements of the door opening are needed to ensure a proper fit for swinging saloon doors. We customize door sizes, design options, color, and door hardware options. Visiting our website, you can browse doors on sale and in stock. These popular doors have unlimited options and are perfect for adding privacy- sort and browse our website to find a style that suits your needs. Access our YouTube channel for additional content, installation, and design styles from Swinging Cafe Doors.