Why You Should Install Saloon Doors in Your Home Kitchen?
Anyone who spends a lot of time in their kitchen should install saloon doors instead of traditional doors. Keep reading below to learn why.
On average, American adults spend 37 minutes a day on food prep and cleanup. That's longer than an episode of a TV sitcom.
If you love to cook, you probably spend a lot more than 37 minutes in the kitchen. You might even host dinner parties.
How can you make entertaining at your home even better? You should replace your traditional kitchen door with saloon doors.
Read on to learn about the benefits of swinging doors and why you need one in your kitchen.
Adds Privacy to the Kitchen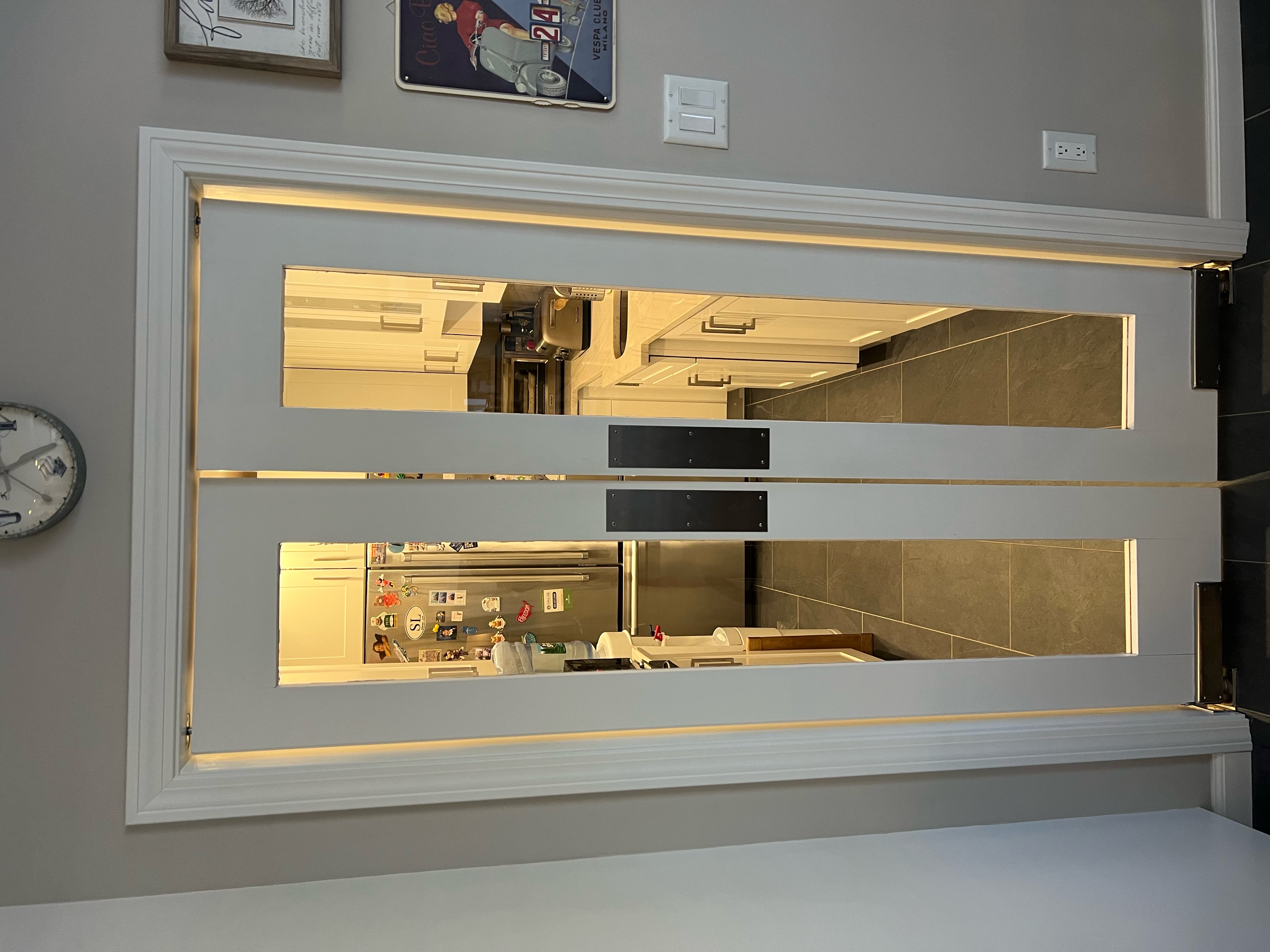 Saloon doors define the kitchen space, without separating it from the rest of the house. There is an open space above and below the door which brings light, air, and conversation into the kitchen.
Swinging doors also block the view of your home's kitchen. If you're entertaining, your guests won't see the mess in the kitchen!
Kitchen swinging doors come in a wide range of height options: you can choose from full length butler doors or partial half saloon style doors, pick the best solution for your kitchen.
Defining the kitchen with a door is also good for kitchen safety, especially if you have kids or pets. Say you're taking a hot pan out of the oven and your child runs up and wants to help. That can lead to serious injuries, not to mention spilled food and hurt feelings.
A saloon door can be locked to kids and pets out of the kitchen and keep everyone safer.
Doors Swing in Both Directions And Close Automatically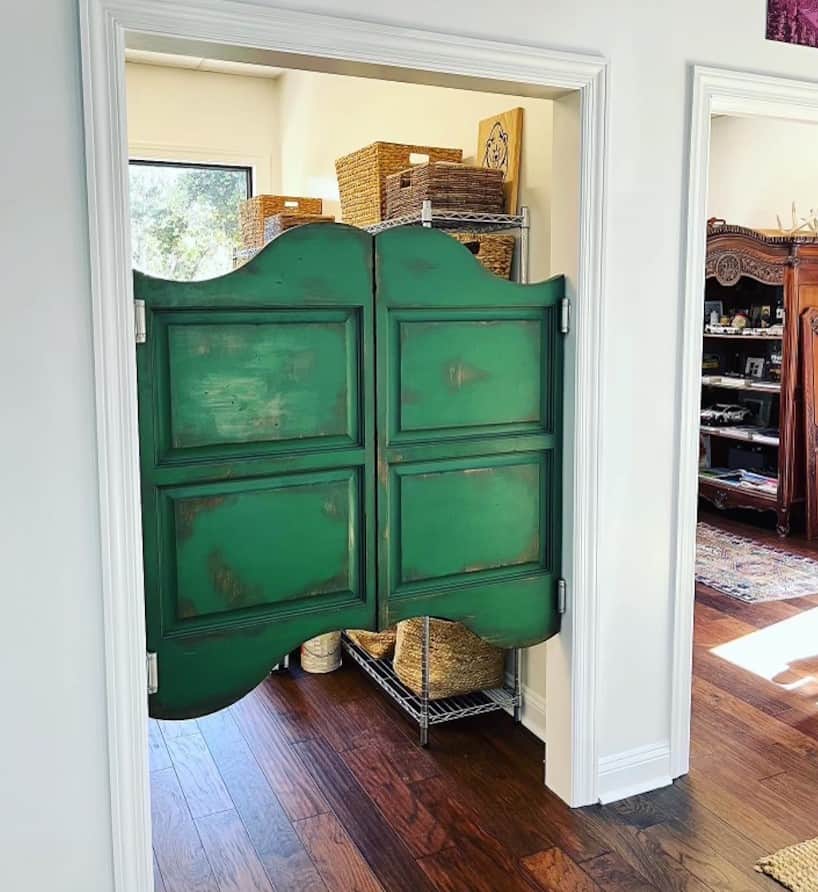 Saloon doors are essentially hands-free doors. They swing open and closed from either direction. They automatically return to the center so you won't have to worry about closing the doors behind you.
You won't have to balance a serving dish in one hand and open the door with the other. That means you'll be able to carry food without making a mess.
You can choose the hold-open feature which keeps the doors open. Once you push the doors past a certain point, they will lock open. This is helpful if you'll be carrying a lot of food out of the kitchen.
Depending on how busy your home's kitchen is, you can choose between gravity and spring hinges. Spring hinges offers adjustable tension to control how fast the doors swing, with no hold open option to maximize privacy. Gravity hinges are quieter and can be held open beyond 90 degrees.
High-Quality and Easy to Install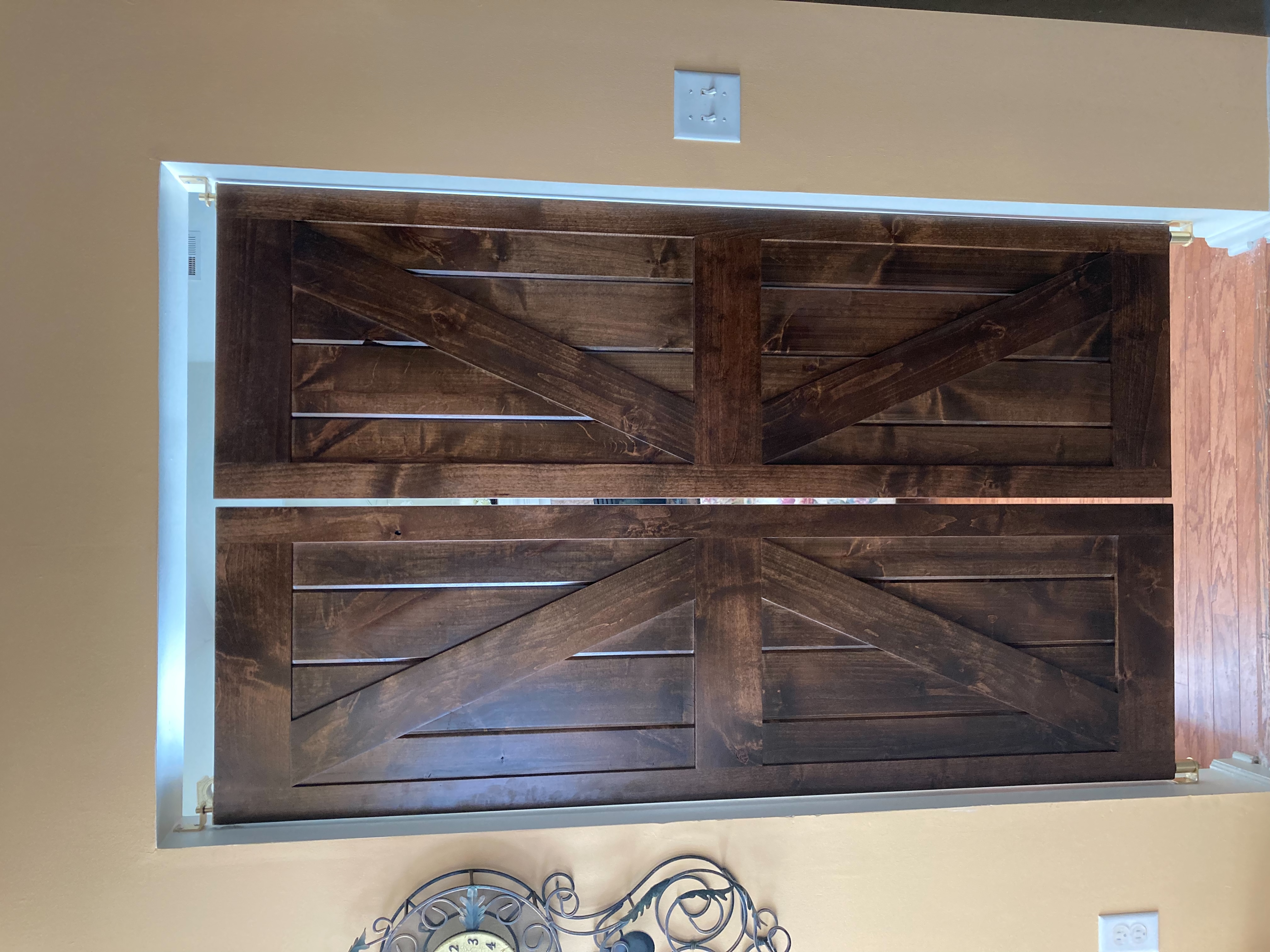 Saloon doors are custom made from solid wood, which means they're durable. Up to 1-3/8 inch thick doors will stand up to wear and tear for years to come. They're also handmade in a small American woodshop so you'll have a quality piece of craftsmanship in your home.
You can choose to have the doors painted or stained before they're delivered. Or, you can paint or stain the doors yourself. Either way, you can customize the doors to match your home's design. We offer many design options ranging from modern doors, farmhouse doors, barn style doors or western style doors.
Swinging doors are also simple to install since you don't need to add a door jamb. You can use the existing door frame which means installation will also be cheaper.
Install Saloon Doors in Your Kitchen Today
If you're looking for a practical and stylish way to upgrade your kitchen, consider saloon doors.
At Swinging Cafe Doors, we offer custom doors that are made in the U.S. with American wood. We can customize our doors to fit your kitchen door opening. Contact us today to get a custom quote.