5 Best Swinging Doors for Modern Interiors
Whether you're looking to improve your home or boost it's value, replacing your interior doors with the biggest trends- Modern and Barn doors is a perfect start.
Opening up a space is one of the upgrades that can improve your home's value. This doesn't have to mean knocking down walls. Switching out your doors can also help you make the most of what you've already got.
Changing your doors is also a quick way to bring a new vibe or aesthetic's into your home. After all, they do say a change is as good as a rest!
So, what are the best interior doors to truly showcase a modern design? Read on to learn more.
1. Swinging Glass Doors
Glass interior doors are a great way to bring extra light into your rooms. Also if you have young children, you may worry about their safety.
Choose swinging doors with glass panels for the best of both worlds. They're robust while still letting light through. Remember exposure to natural sunlight can boost your mood and improve your sleep.
These stylish doors help you to divide a room without a solid barrier. Depending on the type of glass used, they can help open up space so you can see from one room to another. The modern doors are timeless and offer a modern flair to your homes atmosphere.
2. Barn Doors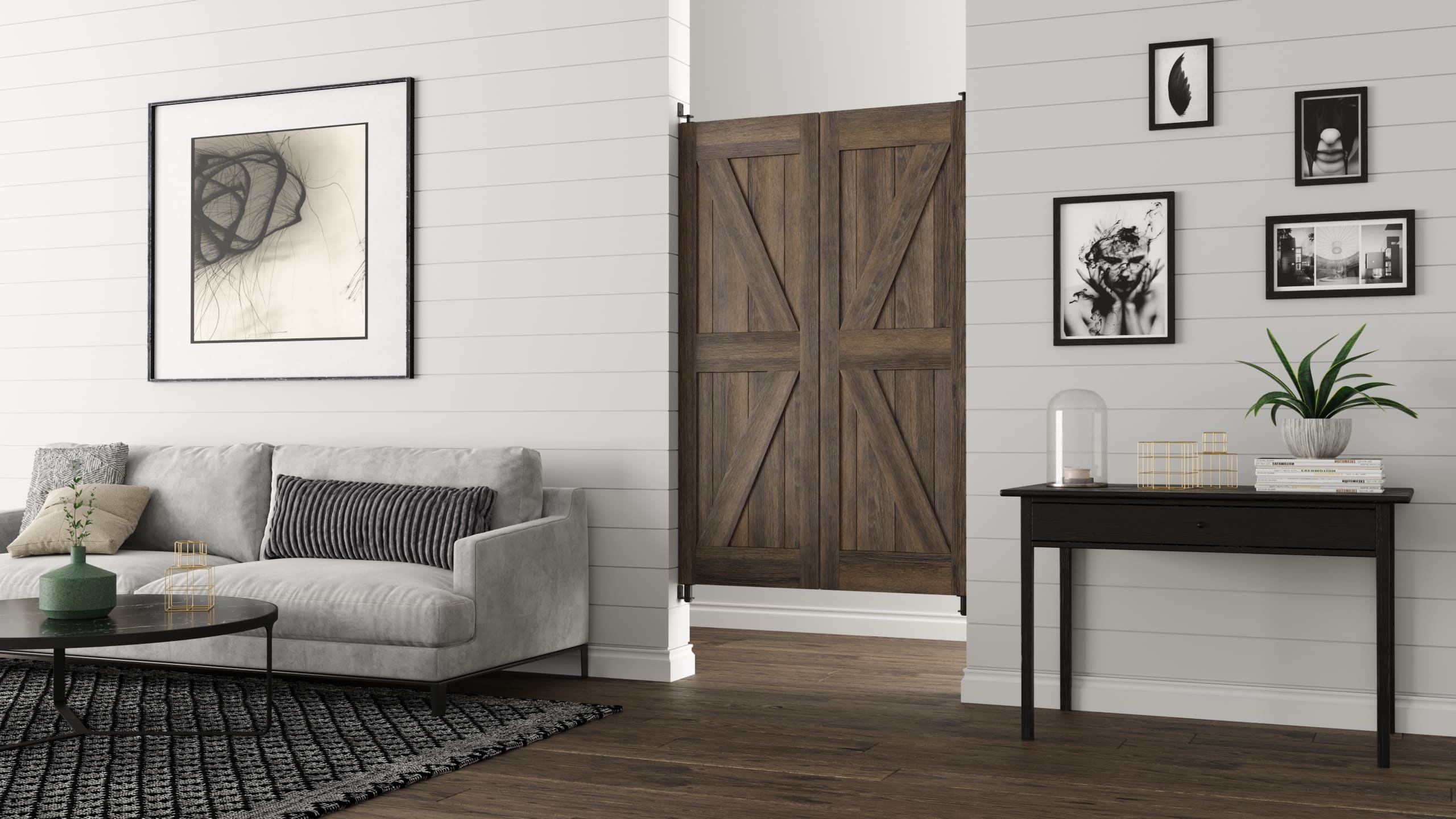 If you want wooden interior doors, then barn doors are a great way to add a spot of character to a room. They're easy to customize to the size of your doorways.
The batten-style doors are simple yet elegant. Meanwhile, the British Brace design adds diagonals. These doors look great in minimal decor schemes. Whether you choose to stain or paint them, they will be a statement in your home.
Barn doors also come in two varieties: swinging and sliding.
The sliding doors are a great space-saving choice. They're attached to a rail above the doorway, so you simply slide them closed. You needn't worry about clearance to swing the doors open. If you dont have the space for them to slide, consider swinging barn doors. They can be made as a single or double swinging doors.
3. Dutch Doors
Would you like to bring more light and air into your rooms, but still separate spaces into different 'zones'? Dutch doors are great interior doors for this purpose.
They're only the height of half a door, so you don't block the views across or between rooms. This lets you divide up the space at a low-level without losing the illusion of 'roominess' at eye-level.
Dutch doors are also ideal if you have young children or pets and you want to create safe spaces for them. This is a great option between a busy kitchen and a playroom. Allowing conversation and some visiblity, but keeping them safe.
4. Louvre Doors

Louvre doors are a versatile modern interior doors. They come in a wide range of styles and shapes to suit your decor.
Pair plantation-style louvre doors with wall-hanging textiles and wooden floors. Or how about plain white louvre doors to match a sunny room in shades of lemon or mint?
The advantage of these doors is sound can still pass between spaces so you're not cutting up your house by installing them. They also let light flood above and below them which helps connect one room to the next.
5. Saloon Doors
'Saloon' and 'modern' may not seem like obvious bedfellows. Yet if you pair the doors with the right aesthetic's, you can create a modern spin on an Old Western saloon.
Think gingham fabrics, solid oak furniture, brass light fittings, and wall prints of antique maps. It's a great way to turn a room into a statement space.
These doors also make a great choice between your kitchen and living spaces. No more struggling with door handles and heavy plates at dinner time. Forget about needing to prop them open.
Simply pass through them and watch them swing back to center.
Choose the Best Interior Doors
We think these different styles are the best for interior doors. Each style is easy to install and quickly upgrades your home.
They take up little space in each room and turn your doors into focal points, not just entryways. These styles also let light flood around your home.
Keen to upgrade your home with new interior doors? Contact us today for a custom quote.