4 Tips for Choosing the Right Cafe Doors for Your Restaurant
Cafe doors, also known as double swinging or saloon doors, add a playful touch to your restaurant. They are low-maintenance, provide a soft barrier between rooms, and permit air and light to flow through the building.
Whatever you serve, cafe doors can serve you. Here are five tips for choosing the perfect cafe doors for your restaurant.
1. Treading Through Traffic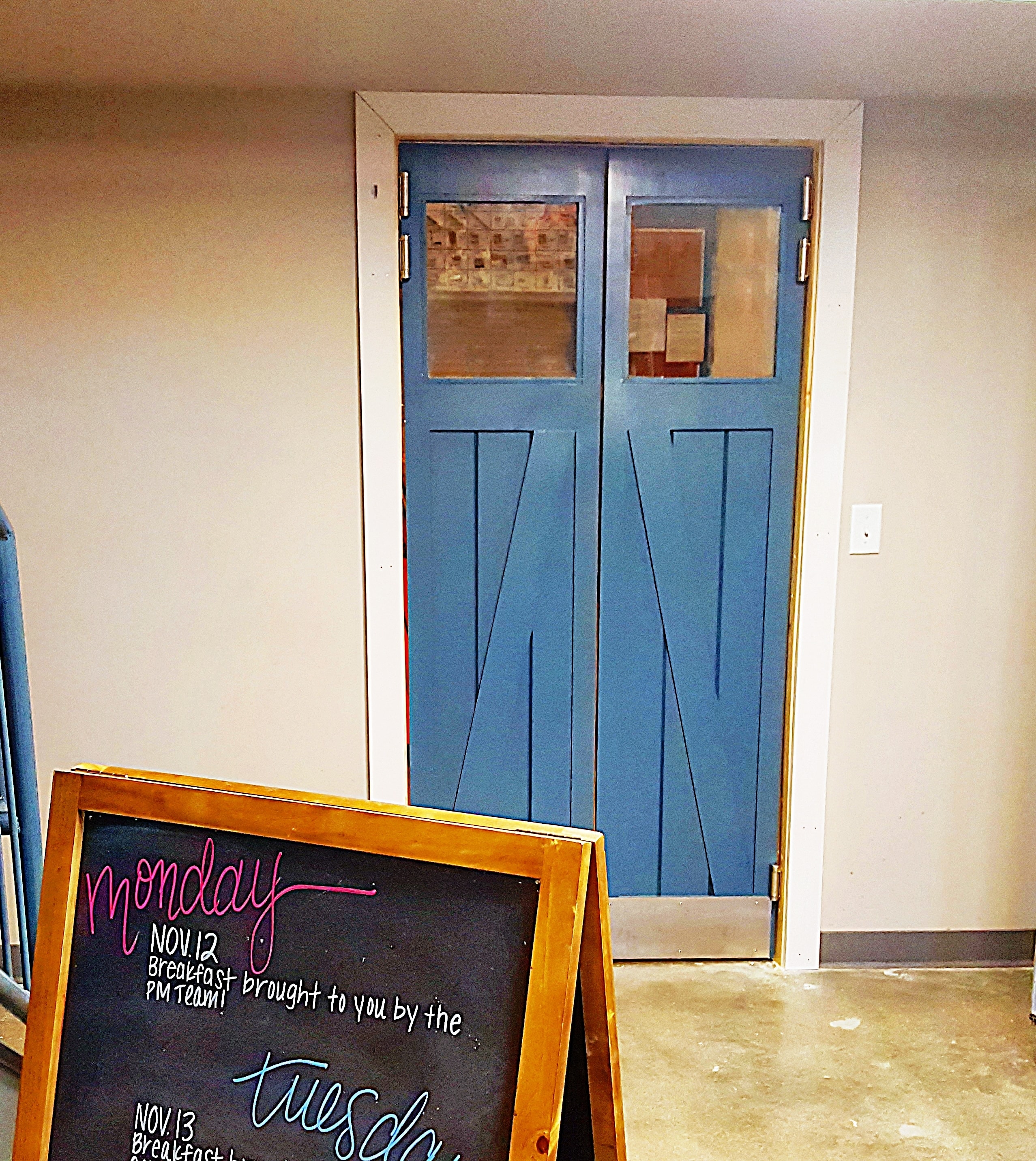 Determine how much and what kind of traffic you have. Whether you have light traffic or heavy traffic we suggest wooden core cafe doors for strength and durability. If you have heavy traffic consider adding a commercial upgrade, making your doors 30% stronger to promote the door's integrity against the weight of many customers.
If people will be moving with trays or other heavy materials, choose a door that will be easy to push. Commercial grade hinges are always recommended when installing doors into a commercial setting. Kick or push plates are light and add reinforcement to the doors. Push Plates are a great addition to cafe doors, allowing the finish to be preserved.
2. Look at Your Location
If your door faces into the dining room, match the door to the aesthetics of the room. Pick a door that covers the kitchen and allows for easy flow of your servers, so customers can see your staff moving comfortably. Cafe doors are available in a variety of lengths from 38" tall to 95" tall.
If your door leads into the stock room or the warehouse, you might also want full length cafe doors, to accommodate heavy traffic and keep goods and storage out of the customer's view.
3. Selecting the Right Style

You can choose from several styles, each with its own aesthetics.
Shaker doors have a flat center panel with a raised border. They feature minimal orientation and neutral colors, though they can be painted to meet your tastes. They are easy to construct and maintain, and they present a sleek look for your restaurant.
Raised panel doors have several square or rectangular panels, usually featuring one elevated center panel. Panel doors generally have arches or insets, sometimes with latticework, reminiscent of old-fashioned establishments.
Glass panel doors permit light to flow between rooms. Panels can be etched, stained, or tinted allowing varying degrees of light to pass through.
Knotty wood doors are made from natural woods like pine and rustic alder. They are usually dark in color, but they add a woodsy look to your restaurant.
Modern doors have several small glass or textured panels. Most modern doors are available in knotty woods, so modern doors maintain both breeziness and a woodsy appearance.
Adding custom push plates and custom kick plates will ensure a lasting finish on the most touched surfaces of the doors, plus add some decorative elements to the doors.
4. Simple Installation
Pick a door that is easy to install without disrupting business or taking too much time. Cafe doors install to a current door opening or hallway. Installing cafe doors doesn't require a door jamb If installing into a hallway we suggest adding trim boards. Mount the hinge on your opening, then install the door. Installation is simple and fast with no downtime for your business.
Examine hinges, screws, and mounting tools before selecting your door. You want hinges that are compatible with your frames, and screws that are not too small or too long. Once your door is installed, test the door several times with different degrees of traffic and adjust accordingly.
Go to the Experts on Cafe Doors
Cafe doors can accommodate traffic and your style and location. You can customize them easily, picking from a range of styles, materials, and sizes.
The right experts can help you determine which doors are best for you. Receive a free quote and find the right doors for your restaurant today!