Choosing and Installing the Perfect Swinging Kitchen Door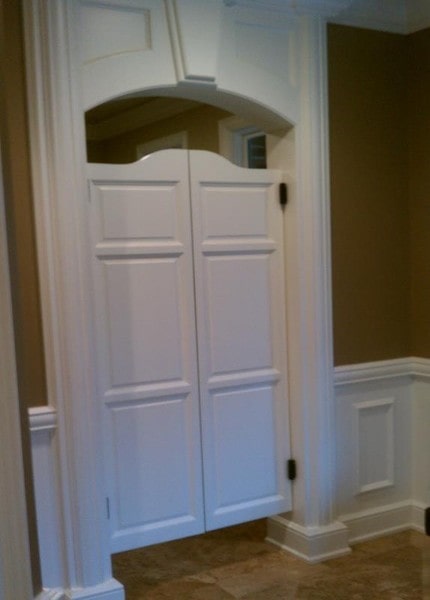 There's nothing like walking through a swinging kitchen door without a care in the world.
That is until the door falls off!
Proper installation is key to having a functional kitchen door. Since you'll be going in and out of it every day, it's important that you do it right and select the right product.
But before the installation takes place, you'll want to find a door in a style that you love.
Finding the Swinging Kitchen Doors That's Right for You

When choosing your dream swinging door, you want to choose one that suits the decor of your kitchen. You also want a style that works great both aesthetically and functionally.
Do you want to keep a line of sight from your kitchen to the next room? A half-door would be a style that you might want to consider. You would then have a door that separates your rooms, but doesn't cut off contact.
Do you like your privacy while cooking? A full-size door might give you all the benefits to work wonders in the kitchen.
A single door keeps things simple while double doors can make you feel like you're part of the wild west!
If you're getting ready to get down to business and install the door for your kitchen, there are a few things you need to be sure of first.
Do you have your measuring tape on hand? You should measure your door frame to confirm that the door you'd like to install will fit.
In the case that it doesn't fit, you can order a custom door instead. Providing measurements, you can be sure that it will fit and suit your style needs as well.
You also need to think about the hinges that you'll be using to secure your door. Don't forget to figure out what type and how many you need to make sure that the door is secure and safe.
The last thing to assess is how much clearance the door will have on both sides. You don't want your door to swing open and hit a wall or appliance!
How to Install a Swinging Door
You've picked a swinging door, you've measured and chosen hinges that work for you. Get your tools ready, because it's time to install it!
For your swinging door installation to go smoothly, you'll want to do the following.
If there's a pre-existing door in the space where the new one will go, remove it.
The hinges can make or break your door, so it's important to make sure that they don't hinder the movement of it when it's swinging. If you find the door interfering with the hinge, you can round out the edges of the swinging door to let it move smoothly. The hinges should mount to something structural on the jamb, if there are no studs available you can select and have trim boards included with your doors. The trim boards need to ordered with your doors, so that the spacing is correct for the trim boards, doors and hardware combination.
Next, follow the instructions for your hardware; each hardware style has slightly different instructions.
The hinges generally need to be secured to the door jamb, in the proper location.
The next step is to grab the doors and secure them to the hinges as well.
Once everything is in place and secure, then you're ready to use your brand new kitchen swinging door!
Ready to Get a Swinging Kitchen Door for Your Kitchen?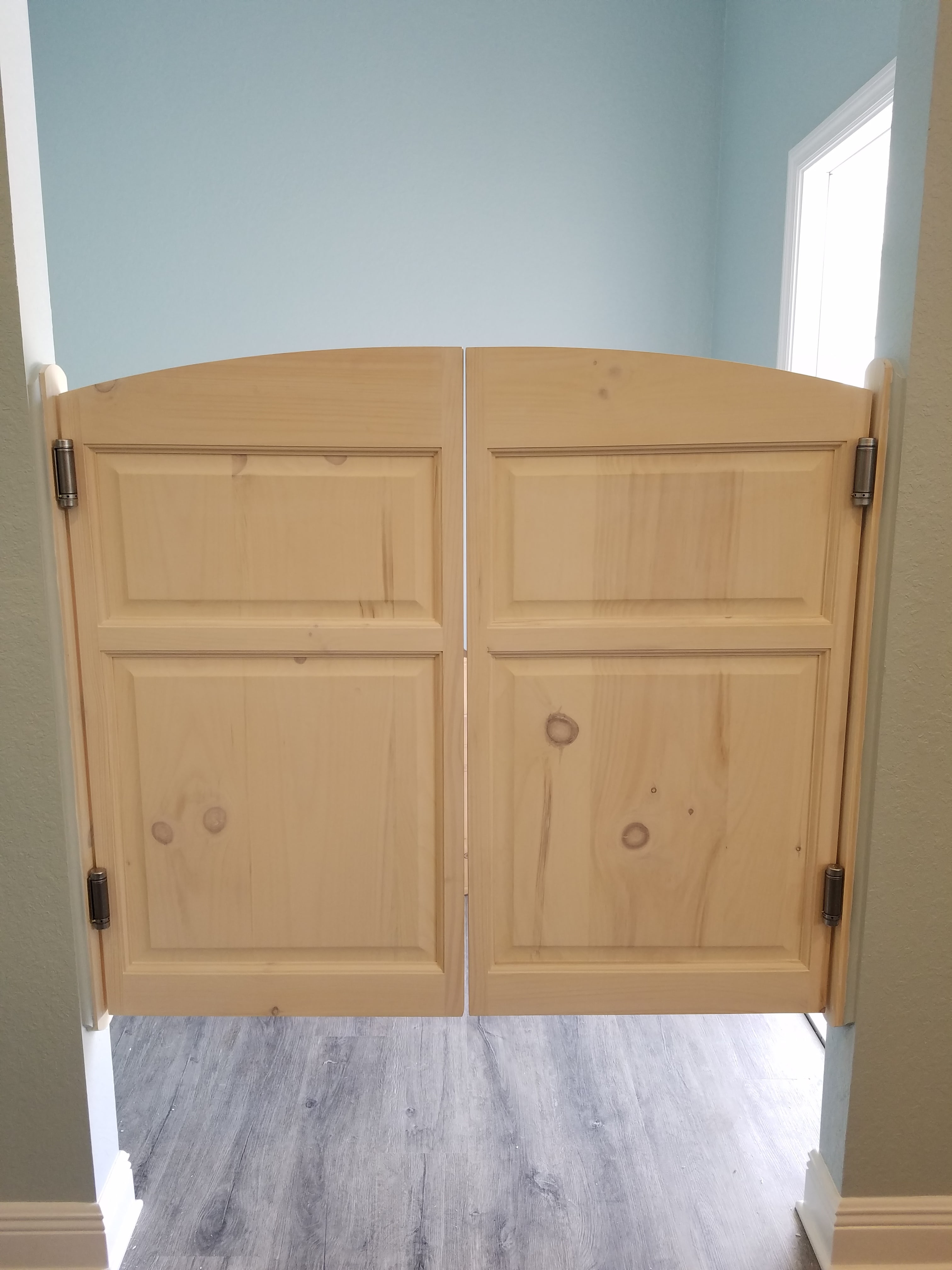 Now that you have the basics for choosing a kitchen door and the knowledge of how to install it, you're ready to do it yourself! Don't feel intimidated by the process, just trust yourself and take your time.
If you're ready to choose a swinging kitchen door that works best for your needs, check out our selection. You'll be sure to find something that you love!