12 Ways to Design with Barn Style Doors Video
Barn Style Doors are a hot trend that most people thought would fade out quickly. Barn Style Doors are here to stay and can be incorporated into any home design. Barn doors and barn door hardware are offered in many varieties. Adding a barn door to your current home can bring in a farmhouse style, modern style, craftsman style, or cottage style. Barn style doors provide both a functional benefit and a great look.
Barn Style Doors can be added to almost every room from a large opening to a small nook. Barn Style Doors are a great solution for a large opening, master bathroom, closet doors, shutters, window treatments, console tables, cabinet doors, pantry doors, or even barn doors to cover the television. Just remember that barn doors offer little acoustic separation between the two spaces. We love the look of barn style doors. See the top way to use barn style doors in your home or business today.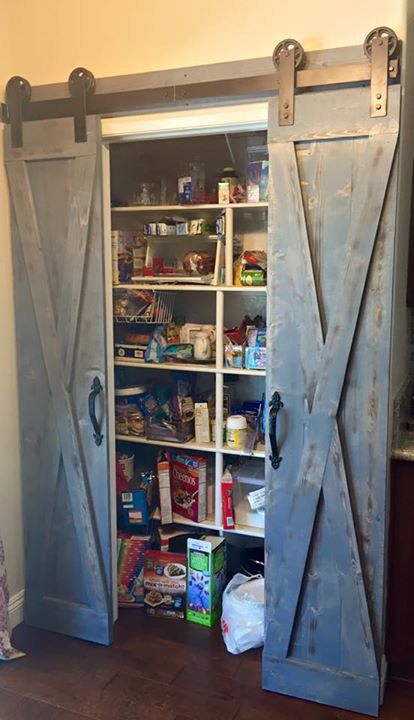 1. Sliding Kitchen Pantry Barn Style Doors- Sliding barn style doors are a perfect solution for pantry doors. You get some vintage farmhouse charm or modern style plus the function of easy access to the pantry. If you decide on the traditional barn door style or if you decide on a chalkboard modern pantry door it will add beautiful decor to your kitchen. See #7 for more information on the chalkboard barn style doors.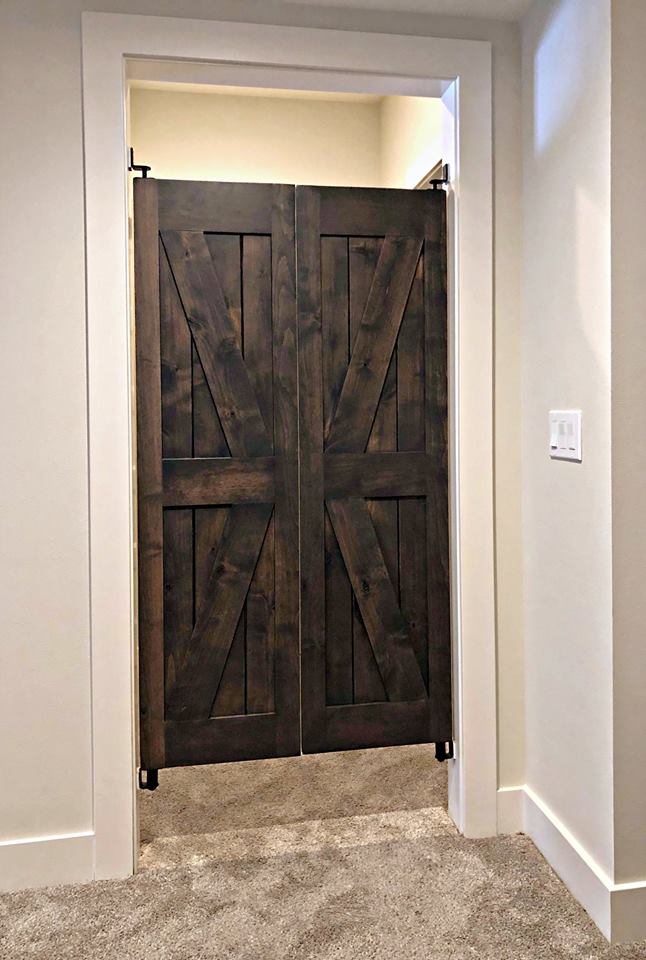 2. Swinging Bathroom Barn Style Doors-Use to conceal an entrance to a master bathroom. These swinging barn style doors mount inside a traditional door opening space, no track system or long adjacent wall is required like sliding barn doors. This style allows for the doors to be the focal point of the design. The hardware allows the doors to swing open in either direction and self-return to the center, additional the doors can remain in an open position if desired.
3. Modern Sliding Barn Style Doors- Modern barn doors are very popular in remodels and new home designs. These modern barn doors incorporate the vintage charm of the farmhouse door with a new modern design. The modern barn door is a winning combination. The versatility of the rustic and modern designs is perfect in any room. Whether you want to add to your living room or your bedroom you will love the classic look of these barn doors. Adding a beautiful single barn door is perfect for a small space including closets and bathrooms.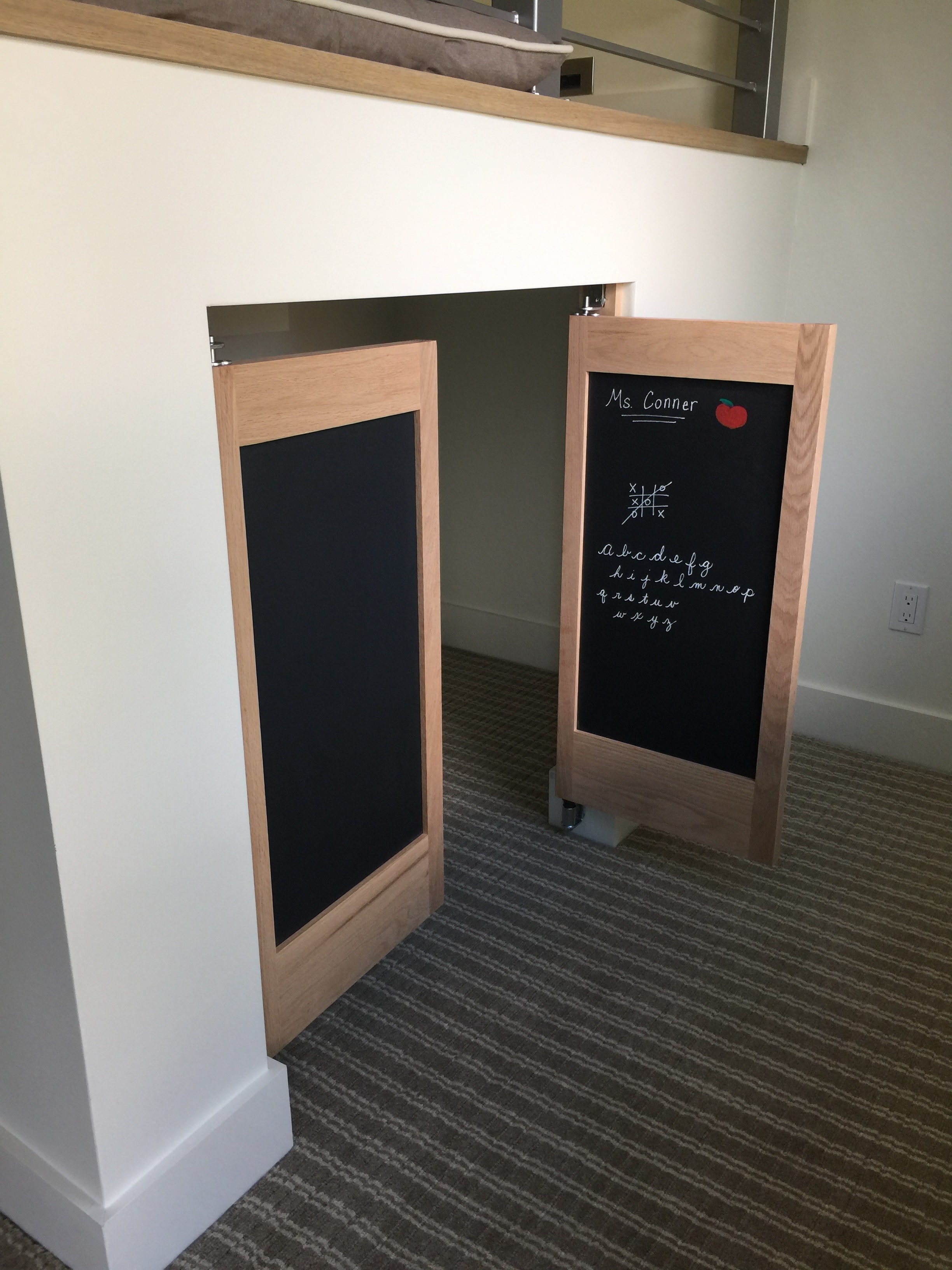 4. Chalkboard Swinging Barn Style Doors-The modern and fun design of the chalkboard doors will work great in a home school environment or a kitchen pantry. The chalkboard is a fun bonus space for notes or lists. The black will add a timelessly classic look with a touch of country. Think of all the fun notes you can write on chalkboard doors. These hinged barn style doors add a farmhouse modern look.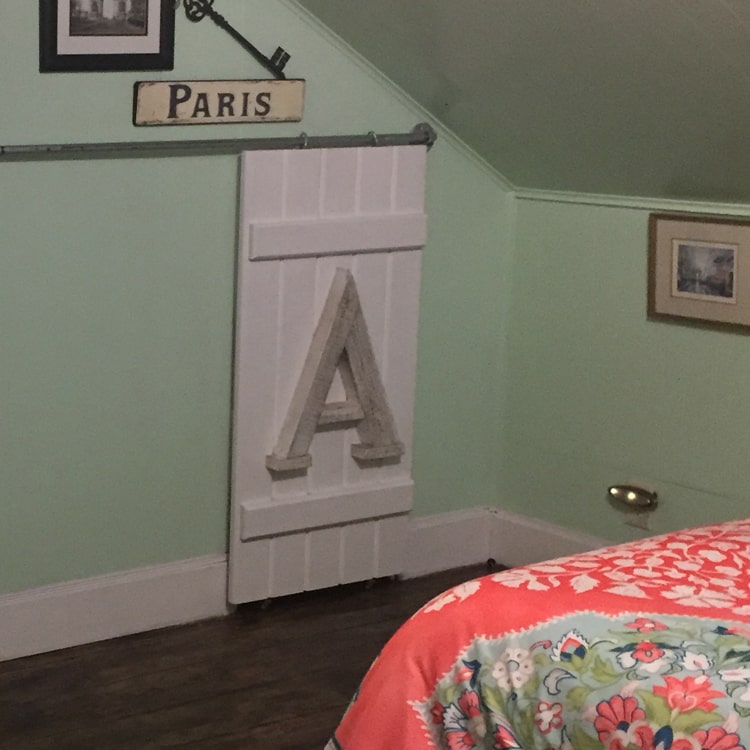 5. Shutter Barn Style Doors-Simple barn style doors that can work in any small nook or in a larger opening. This barn door is small slider style barn door. It can conceal a small closet or opening. Providing an update to a closet and allowing you to make a space to conceal storage. Adding barn style doors is stylish and easy to operate.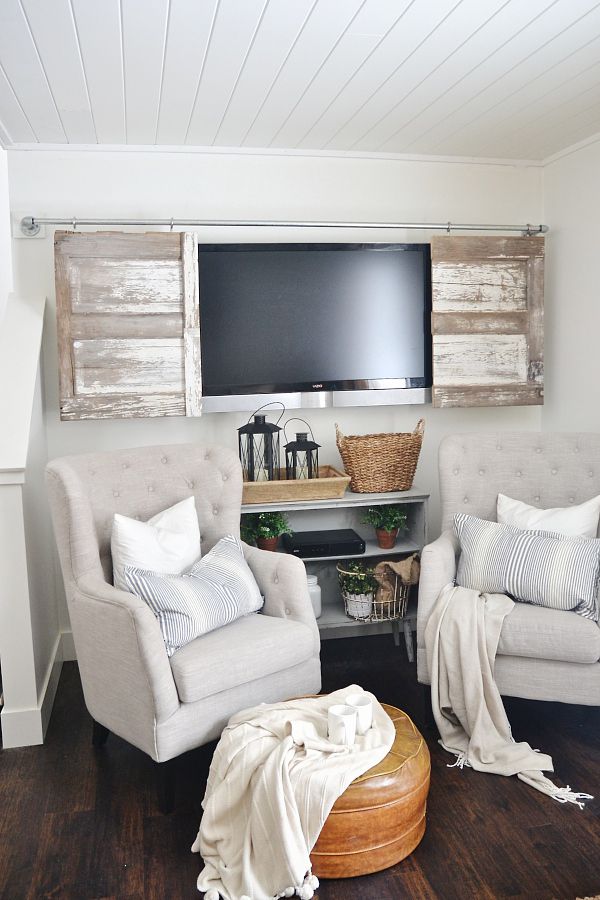 6. TV Sliding Barn Style Doors-Tired your television taking over the look of your room. Add some barn style doors to your wall to conceal your television. It can change your television room to your formal living room in an instant. Adding some vintage cottage charm to your room. These barn doors will be a statement in your room and not your television size.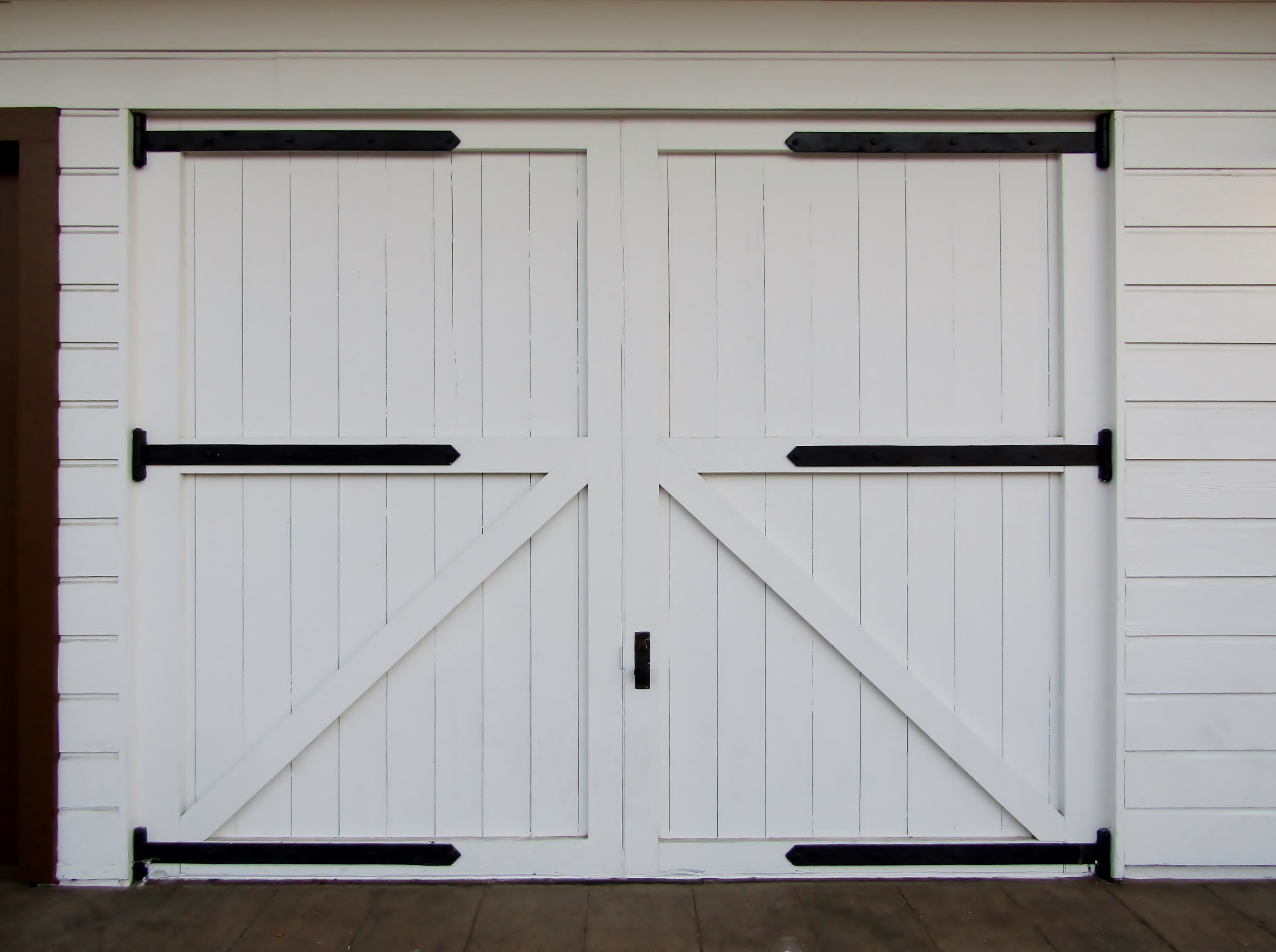 7. Carriage Barn Style Doors- Adding barn style doors is not limited to your interior. Add some farmhouse barn styling to your exterior. Carriage Doors are beautiful and functional in your garage or home. The wide opening of the doors will make storage in your garage simple and easy.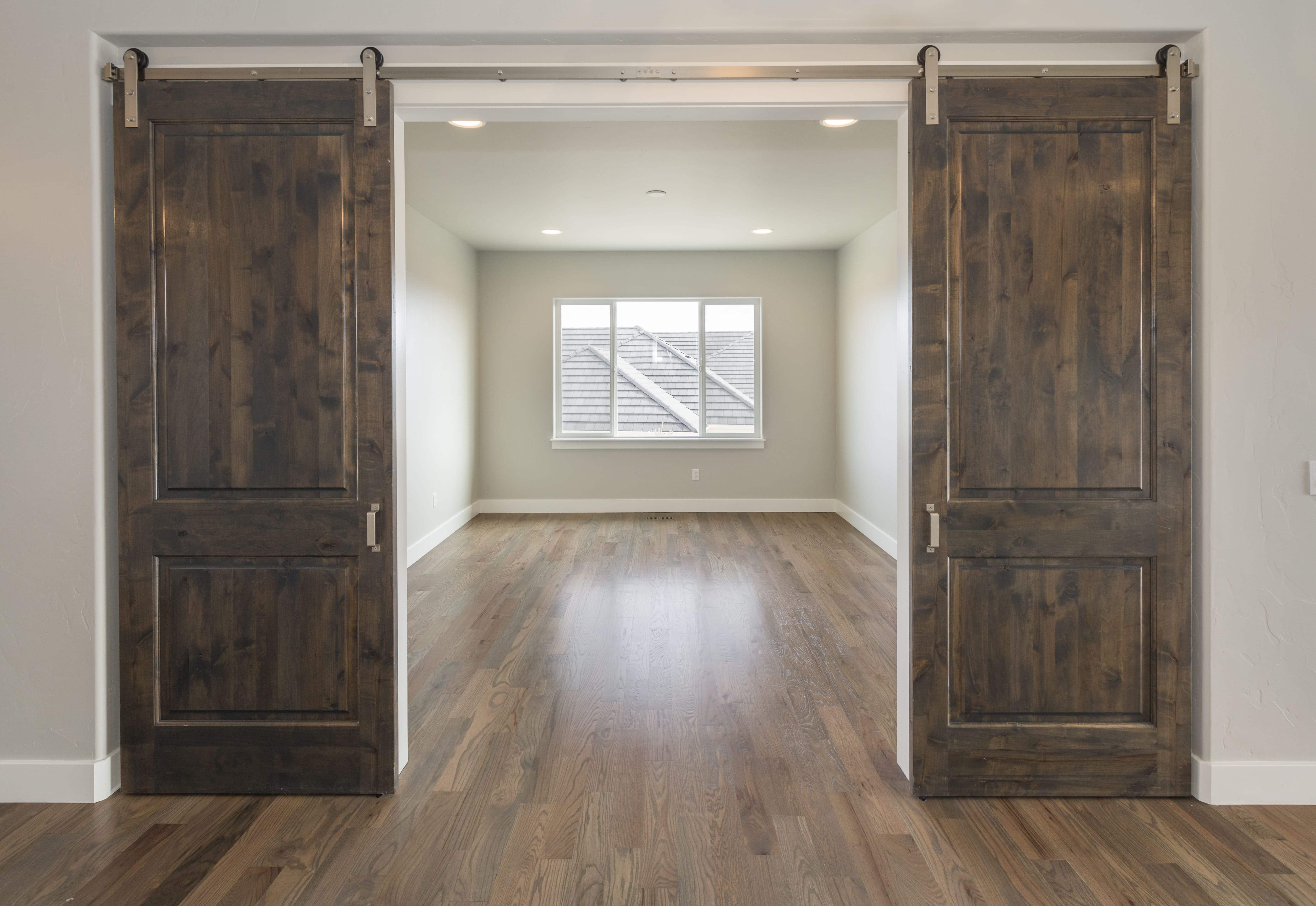 8. Double Sliding Barn Style Doors-Covering a large space just got easier with double sliding barn doors. This is a great way to create some vintage rustic charm in your living room or dining room. These doors will become a focal point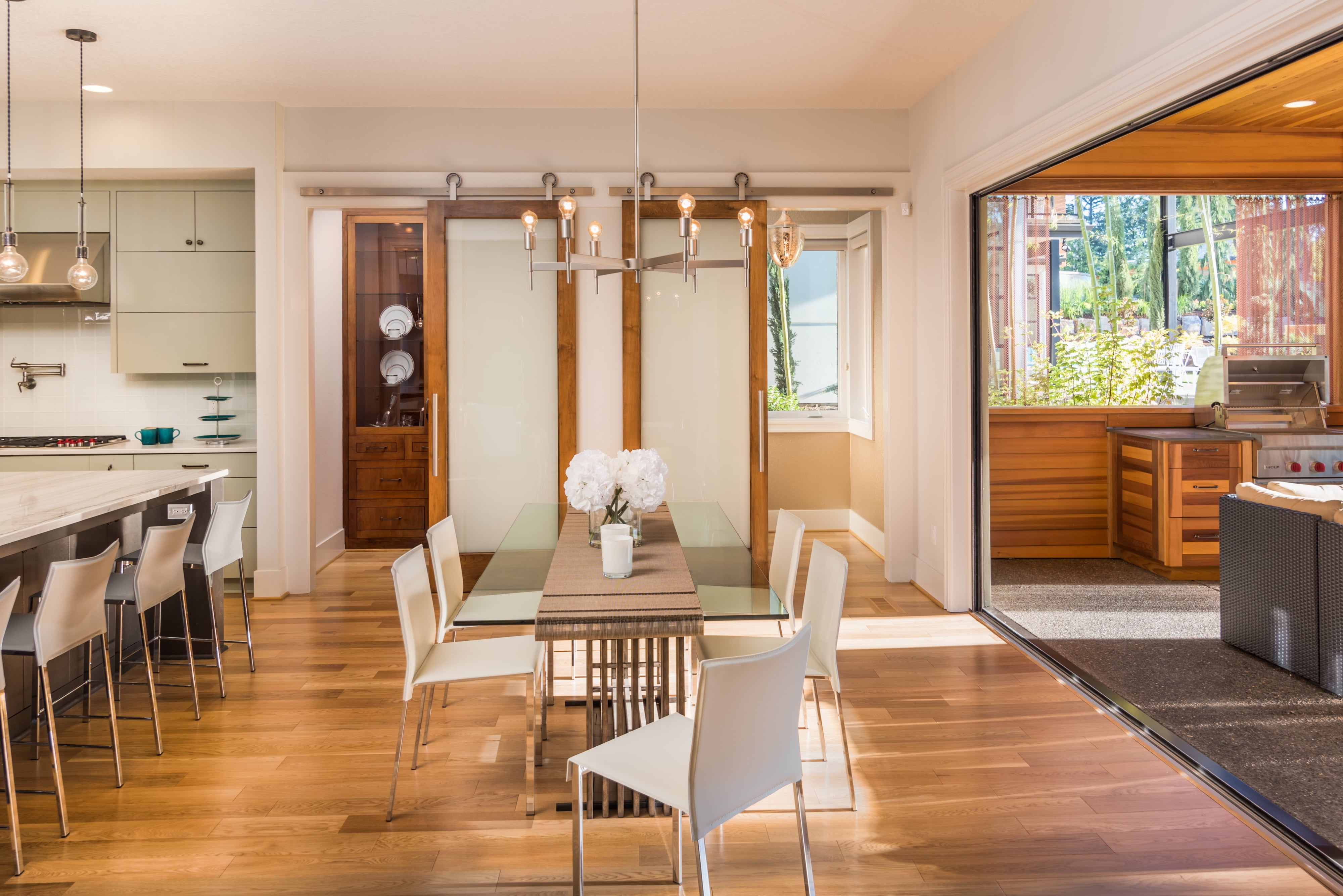 9. Creating a Separate Space- Need a create a separate space and use barn doors to make an office or small bedroom. You can add a new space with an installation of the barn doors to provide some privacy and create two distinctive spaces. You can use single or double sliding doors to separate your spaces.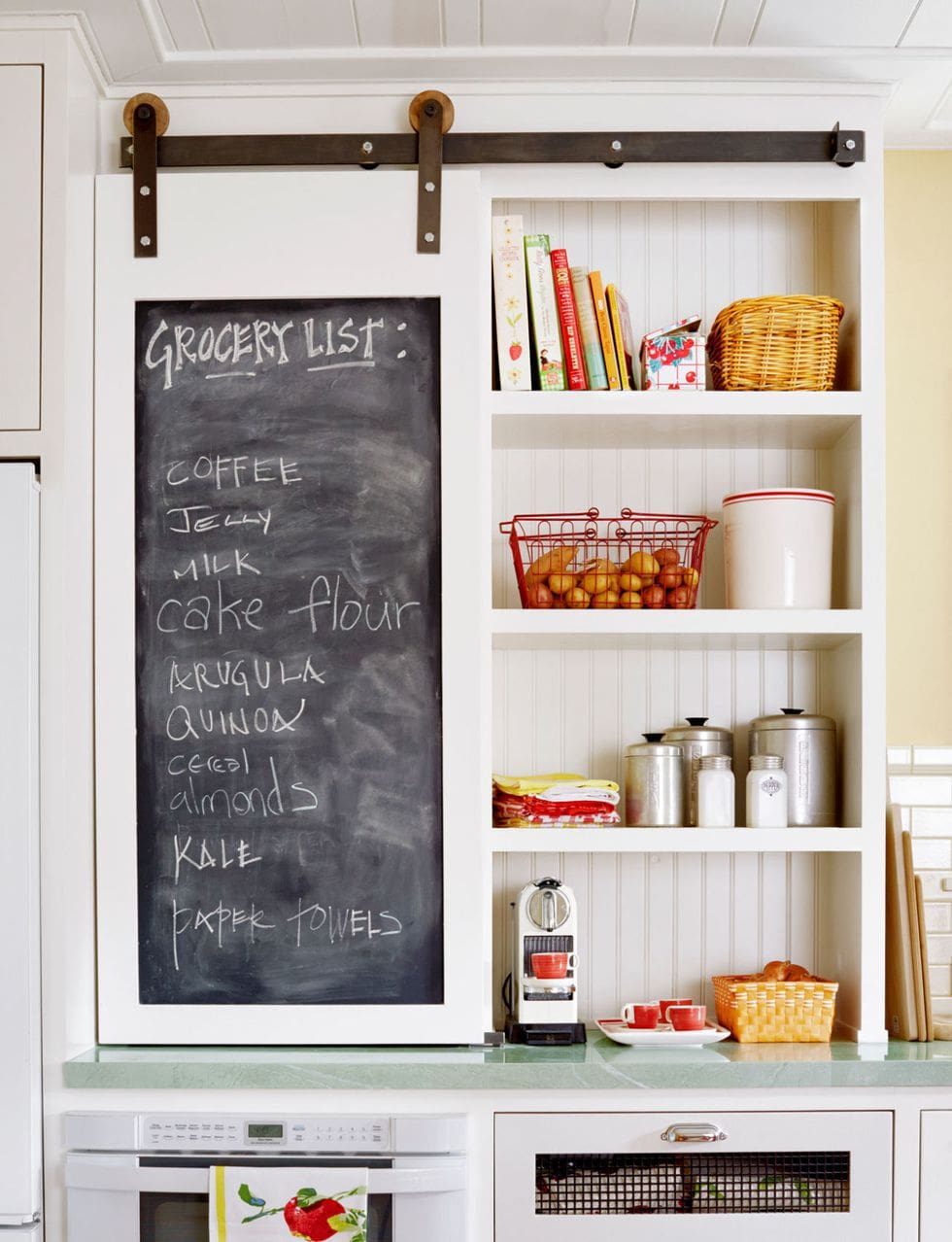 11. Mini Barn Style Doors-Barn style doors can be incorporated into many different designs. No large openings to place a barn door, we have a solution. If you are unable to have a full size barn door, consider a barn door on a console table, a barn door cabinet door, or even a barn door in a small nook.
12. Swinging Commercial Barn Style Doors- Add some rustic charm to your commercial space with Swinging Barn Style Doors. These barn style doors can be in a commercial space or a residential space. Swinging Cafe Doors add a window kit to the doors to work in a commercial space allowing for some visibility.
Barn Doors are great way to diversity your door openings. Whether you pick a sliding, swinging or butt hinged barn door, you will get a decorate element to your overall opening. Swinging cafe doors offers double and single barn doors. Shop our barn style doors today. Fast shipping and customization available.