What Are Louvre Doors (And Why Do You Need Them?)
Louvre doors can add a comfortable, inviting touch to your home.
They're functional and aesthetically pleasing. It's difficult to find interior doors with more character. The accents of louvre doors can add a great look to your home.
You'll often see bi-fold louvre doors on closets. However, more homeowners are starting to realize the benefits of using louvre doors for other interior openings, and they have a good reason to do so.
For instance, you may want louvre doors to add a tasteful accent to your interior. Alternatively, you may want to increase ventilation throughout your home. Either way, louvre doors are up for the task.
To learn more about swinging louvre doors and why you need them, read on.
The Functional Benefits of Louvre Doors

Swinging louvre doors are similar to their bifold cousins. They open in the middle instead of folding.
Like folding doors, swinging louvre doors are easy to use. They're also convenient in tight spaces and don't block the flow of traffic.
Swinging louvre doors offer more benefits than their solid cousins. For example, they give a room style. Swinging doors also don't require a track like bi-fold doors.
They also allow you to create a more consistent look throughout your home. With swinging louvre doors, you can create a unique yet uniform look throughout your closets, bedrooms, bathrooms, and select entrances.
Swinging louvre doors also promote airflow. Often, you'll see louvre doors hiding a closet. However, you can also use them as an entrance to a bedroom, bathroom, or office.
No matter where you install louvre doors, they allow warm or cool air to travel between rooms. Air can continue to flow freely, even when the doors are closed.
This feature is especially beneficial for closets. It keeps clothing and linens from getting stale.
However, the benefits are even bigger in the bedroom. Louvre doors can result in considerable cost savings and comfort. They make it easier to heat and cool rooms.
Go With Louvre Doors for Visual Appeal
White Louvered Doors | Louvre Doors
The nuances and detail of louvre doors go a long way toward beautifying spaces. A standard door serves its function as far as dividing rooms. However, it doesn't have the same style as a louvre door.
A louvre door works with nearly any décor. What's more, it transitions easily between trends and homeowners. In any setting, it provides a sense of intrigue and beauty, swinging doors are available in almost all the same designs as standard doors or bi-fold doors.
Louvre doors are a great interior feature. They can give your home a retro look reminiscent of the 70s and 80s. However, they still provide a modern flare.
Swinging louvre doors are stylish, they infuse glamour into your interior.
You can use louvre doors to add accents throughout your home. Alternatively, you can make it a bold theme throughout your interior design.
Swinging louvre doors also expand spaces. They separate a room without closing it off completely.
They'll give your home a sleek, modern look. At the same time, they'll still give you the degree of privacy that you desire.
Style and Flexibility in a Door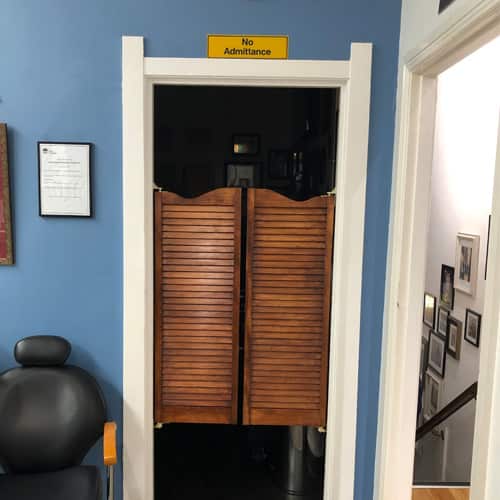 Today, louvre doors are more popular than ever. The swinging louvre door is enjoying a rebirth. Now, it's once again considered the epitome of style.
They're lightweight and durable. At the same time, louvre doors are also practical and attractive.
As a result, more homeowners are recognizing the value of louvre doors beyond adorning their closets. Louvre doors are making appearances in cupboards and entryways.
There are many reasons why you may want to add louvre doors to your home. Now that you see the many possibilities for louvre doors, it may prove easier for you to decide. Maybe a great idea will come to mind when you lay your eyes on some of the latest, beautiful, swinging louvre doors.
Swinging louvre doors are available in a range of finishes. You can find louvre doors in colors from pure white to the deepest black and everything in between.
They're also available in several styles. For instance, you may choose to invest in sliding louvre doors. You can also choose louvre doors that resemble those used in the Wild West.
Alternatively, you can choose a more modern full-length rectangular design. With so many choices, you're sure to find the perfect color, design, and style to match your home.
One Door Style, Many Applications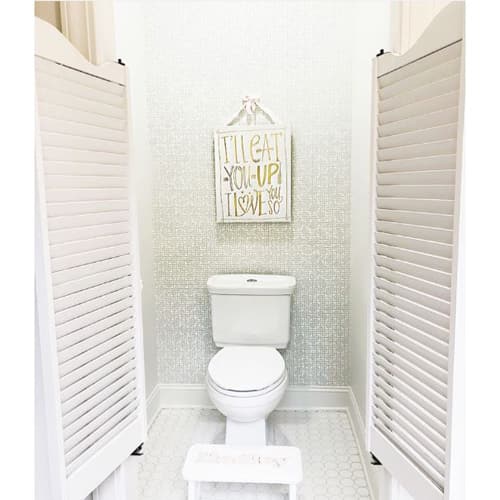 Swinging louvre doors are extremely versatile. You can use them for many purposes.
Most often, homeowners choose louvre doors for areas where they want extra ventilation. These areas include kitchen pantries and bathrooms. However, there are many more applications.
They also look great as entrances to a front room. You can even use them for a kitchen entryway.
However, it's important to choose quality swinging louvre doors. By choosing the right supplier, your louvre doors will pay dividends for years to come.
Find the Perfect Louvre Door!
Now that you know more about louvre doors, all you need is an exceptional supplier.
Louvered doors are an excellent choice for those looking to add a touch of elegance to their homes. The unique design of these doors, which feature horizontal slats, allows for both privacy and ventilation. Louvered doors are also great for closets, as they allow air to circulate and prevent moisture buildup. Louvered doors are also ideal for HVAC closets, as they help to keep the air flowing freely while maintaining a sleek and modern appearance.
If you're interested in building your own louvered doors, there are plenty of online resources that can guide you through the process. Building louvered doors is a labor intense process. Swinging Café Doors is your source for custom saloon doors. We can create the perfect saloon or café louvre door for your home or business. We also carry a full line of double action hinges.
At Swinging Café Doors, we can make your dreams a reality. Over the years, we've made thousands of custom saloon doors for commercial and residential applications. Louvered sliding doors are a popular choice for interior spaces, as they offer a stylish and functional solution for dividing rooms or concealing storage areas.
Contact a Swinging Café Doors representative today for a custom quote at (855) 343-6677 or get a quote online.