Why are saloon doors like that?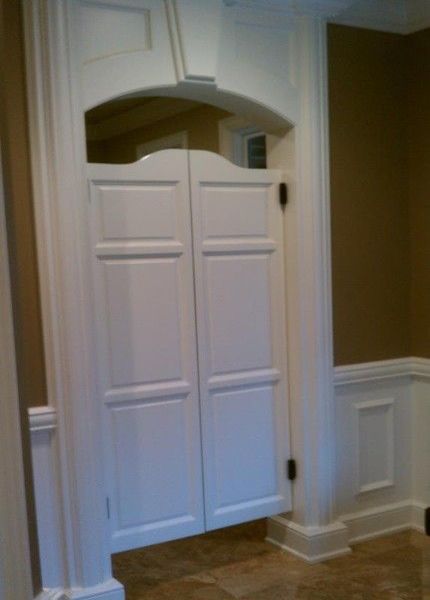 Traditionally, saloon doors are not known as full length doors. Typically, this door style was a half door that was used for a wide variety of purposes. When you hear the word "saloon doors" almost everyone thinks of an old west town with a saloon that has swinging doors. These swinging doors are a true icon to the old wild west movies. Although these doors were not very functional as a front door, they did allow for a visual barrier of space. Saloon doors continue to be used in today's homes as well, adding new purpose and function to the typical "saloon doors."
In the past, saloon doors have served the same purpose, to create a visual barrier between spaces. Saloon doors are still used as a visual barrier between two spaces. Adding saloon doors vs. a standard door has many advantages. Let's discuss some of the best reasons you should consider saloon doors in your next remolding project.
Easy to Install
Saloon doors can be installed in a current door opening or a non-traditional opening. The doors do not need a door frame and can be custom made for your door opening size. Saloon doors can be installed in a few hours, no major construction needed.
Different Height Options
Do you need just a partial door and not a full door? Saloon doors are the perfect option. Saloon doors can be made 38" to 95" tall. There are many height options that allow for as much or as little privacy as you would like. This allows the doors to be customized to your exact specs.
Variety of Design Option
Saloon doors are not just "old west" doors. These double swinging doors are available in many different designs that include barn style, modern, traditional, louvered, glass, western and panel.
Double Action Hardware
Saloon doors traditionally have double action hinges. These hinges allow for the doors to swing in both directions and then self-return to center. Since the doors open in the middle, the double action hinge does not require a door stop and allows for full function of the double doors. The doors can be mounted directly to a door frame or non-traditional opening with the addition of trim boards.
Best Location for Saloon Doors
Saloon doors are a practical door for most applications. Custom saloon doors allow for you to choose the height, function, and material. Where will you add saloon doors to your home?
Pantry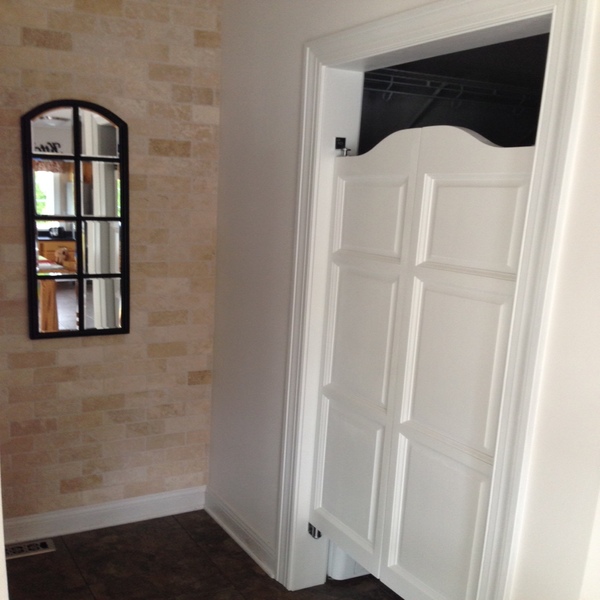 Saloon doors allow for ease of use in a pantry. The doors do not require a door knob to open or close. You can simply use your hip, elbow, or forearm to open the door when your hands are full. Most hinges also have a hold-open feature that allow for the door to hold open at 90 degrees to unload groceries.
Kitchen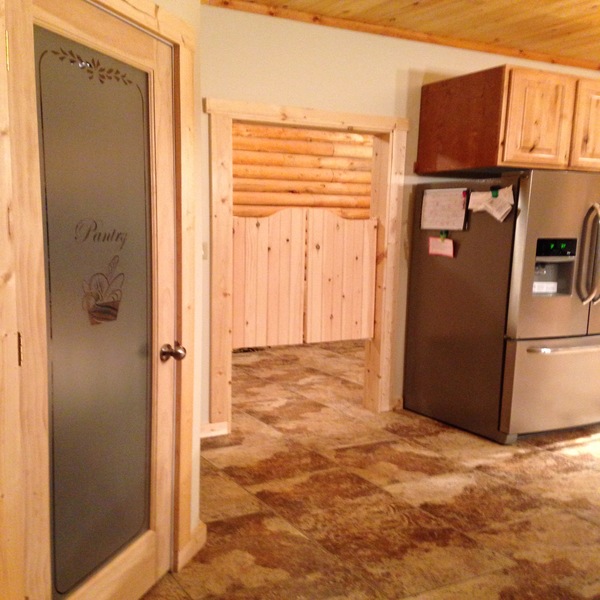 Doors that separated a kitchen and formal dining room were traditionally called butler doors (full-length doors). Although they were used in the 1950's, these saloon doors can still add a touch of nostalgia to your kitchen today. Swinging Café Doors saloon doors are available in 38" to 95".
Bathroom
Whether you are looking to add privacy to a main bathroom or master bathroom; saloon doors are a great addition. These doors can be used in a door opening without a frame, no large construction project. The doors can be installed in 1-2 hours. Saloon doors are offered to match most traditional door designs, so it will look seamless.
Home Office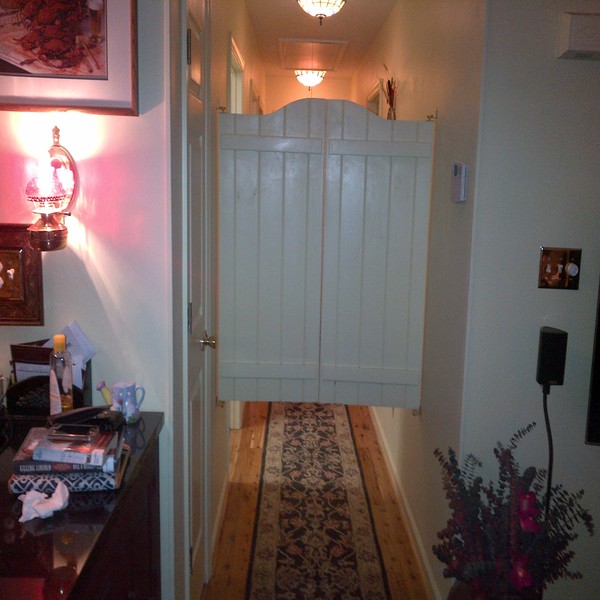 Saloon doors are great for adding some privacy to a home office. Since the Covid-19 pandemic, home offices have become more popular. Renovating for a home office is a new trend for 2020-21.
Closets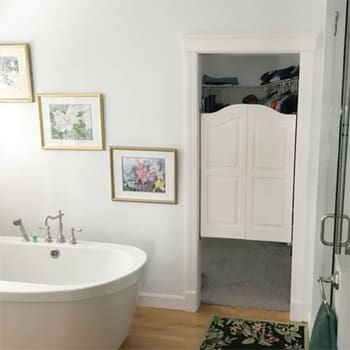 Saloon doors will allow for max closet space. The doors can swing outward when you need to enter the closet so no additional room is needed for doors. The louvered design will allow for a little more air flow, important if you are closing off a space with/without heat or air conditioning.
Whether you are looking for a simple saloon door or a full-length double action door, Swinging Café Doors can offer you both. We specialize in custom building saloon doors for your opening size. We make each door to fit your exact opening; we calculate for the hinges. You just need to provide the overall door opening size. We strive to provide excellent customer service and quality doors for your home. Let Swinging Café Door build you a custom set of saloon doors.