What are Saloon Doors?
History and 9 Functions of Saloon Doors Today!
The purpose of saloon doors have changed drastically over past centuries. Once these doors were used as exterior doors and now today we use them in many different places. The history of swinging doors and today's modern versions.
We have all seen the old wild westmovie screen that show saloon doors used as entrance doors to the tavern or local pub. Saloon Doors were often use as exterior doors for these establishments. Old Western Saloon Doors or batwing doors are visible in motion pictures and are icon of the wild west saloons. These saloon doors are shown in many different screens maybe with someone being pushed thru them, as they are forced to leave the bar. Or maybe getting punched thru them in a fight or simply walking thru with their gun in their holster.
Butler Doors became the next classic use for swinging doors, saloon doors or cafe doors. These doors may have different name but still the same basic function. Butler Doors use double action hardware to have the doors swing in both directions. Butler doors were used as a visible barrier to keep the kitchen or the kitchen staff out of sight in the dining room. Most Victorian homes and even homes up until the 1950's had these doors installed. The housewife would enter with the freshly cook dinner thru the swinging doors. Saloon doors were a common sight between the kitchen and dining rooms.
Saloon Doors, in today's home, still have a purpose and we are seeing them being used for a variety of new purposes.
1. Open Master Bathrooms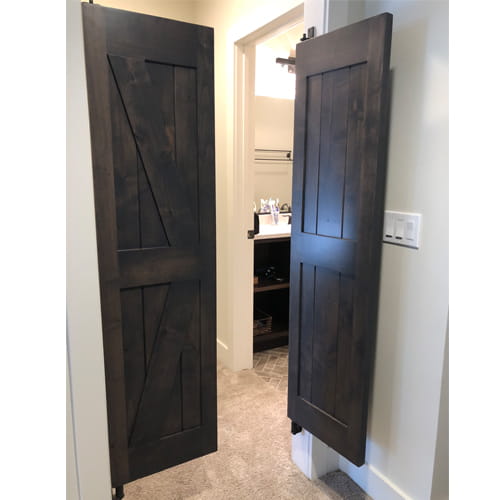 Saloon Doors | Swinging Doors are a great solution to open master bathrooms. These doors can provide some privacy, heat retention, and a visible barrier to any master bathroom. Whether your budget is $100-$2,000 there are doors that can be used for your master bathroom.
2. Baby | Pet Gates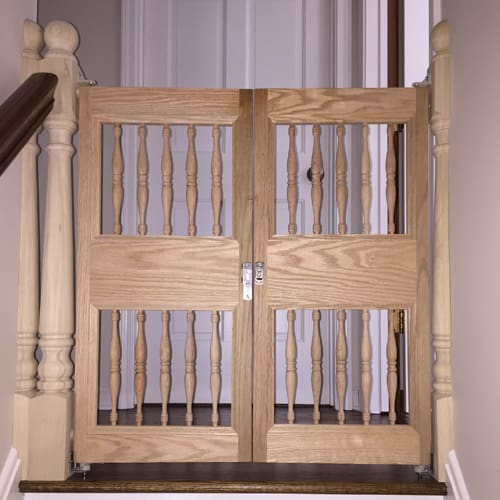 In today's home, these same saloon doors serve a variety of purposes. Now these same saloon doors are being installed as decor, more durable and trendy pet or baby gates. Allows for pets or babies to be kept out of an area that is unsafe. These saloon doors can be mounted very close to the floor and you can install a latch to keep them locked.
3. Kitchen Doors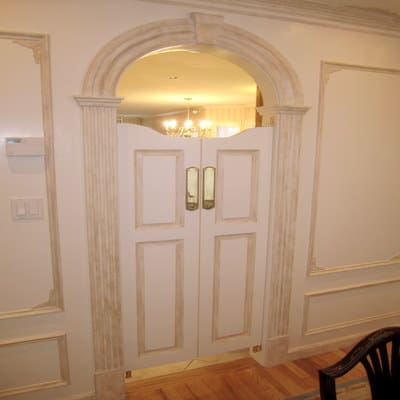 Many people still prefer to close off the kitchen from the dining room. These doors can still provide a great solution for a pantry or butler door. They no longer have to be full length and can be made in a variety of heights and widths to accommodate all different openings. The doors can still provide the visual barrier that most people are after when using them as butler doors.
4. Water Closet Doors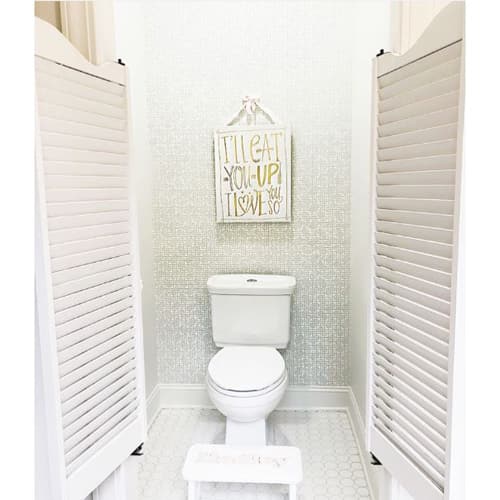 These saloon doors provide a great visible barrier for a water closet. Since water closet are mostly small these doors allow for max entrance and take up less space when open than a traditional door. Most saloon doors can be customized for the correct height to ensure the privacy desired.
5. Mud Room | Open Entrance Doors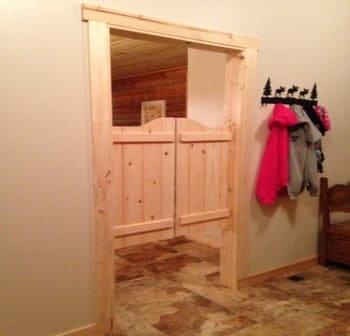 These saloon door make a perfect option to have in a mudroom or open entrance, allows air to flow into the space yet you have a barrier for the messier room in your house. We offer a variety of wood | finishes to match the trim currently in your space.
6. Laundry Room Doors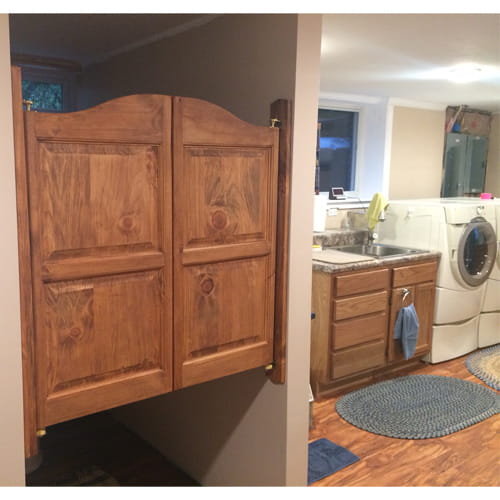 Very common in new laundry rooms, that are sometimes open to the rest of the house. Again a great visible barrier, but still allows light and air to flow thru. Since the doors don't need handles or knobs you can simply walk thru them with laundry baskets in hand. A perfect solution for laundry room doors.
7. Closet Doors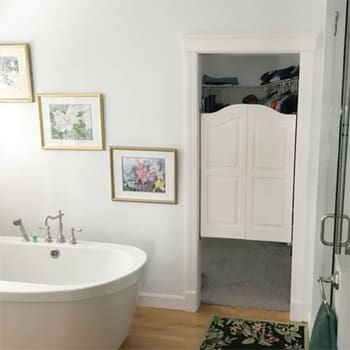 We offer a variety of length and width. Whether you looking for full length cafe doors or short saloon doors. We have a length that is perfect for your closet. These short closet doors still allows for the air to flow, yet blocks most of the clothing hanging in a closet.
8. Man Cave Doors
The perfect entrance into a man cave. These saloon doors can be made of wood or composite materials. Adding saloon doors to a home bar adds to the ambiance of the setting. You can feeling like your walking into an old style saloon.
9. Pantry Doors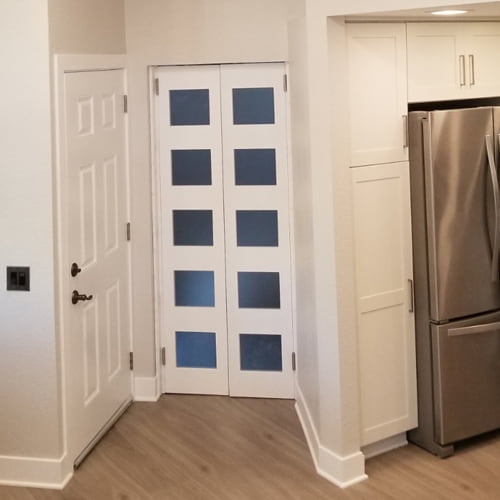 These doors have double action swinging hinges, the doors will self return to center. The perfect solution for a pantry door. You can carry all the baking supply and simple walk thru the doors, no more knob to open or close. The variation of style is endless and we continue to add more saloon door styles.
Whether you came here to learn about the history of swinging doors, saloon doors, cafe doors, or you wondered whether they are still used today, we hope you see the different functions these doors can serve. Many different style are available in saloon doors, come browse our selection today. Pricing starts at around $125.99. We can only wonder how these doors will be used in the next couple of centuries.