5 Best Rooms to Install Saloon Doors
The doors in your home tell a story, and a well-placed saloon door can add significant character and charm to almost any room. Emerging through a saloon door adds function, a fun touch or drama to your day.
While you can add a saloon door almost anywhere, some door frames become even more functional with swinging doors than with a traditional hinged door.
Not sure where to hang your saloon doors for the best effect? We've got you covered. Here are the 5 best rooms to feature a saloon door.
Adding a saloon door between a kitchen and a dining room can be a decorative and functional statement piece. When you're bringing hot dishes out to the dining room, nothing is easier than pushing open a swinging cafe door to serve dinner. These doors hide the kitchen away from guests during a party while still offering the function of easy serving.
When you come through your swinging cafe doors with a gorgeous pie, you'll look like the best hostess in town! If you love a good dinner party, adding saloon doors between your kitchen and dining area is a must. These doors will also allow you to hide any messes in your kitchen.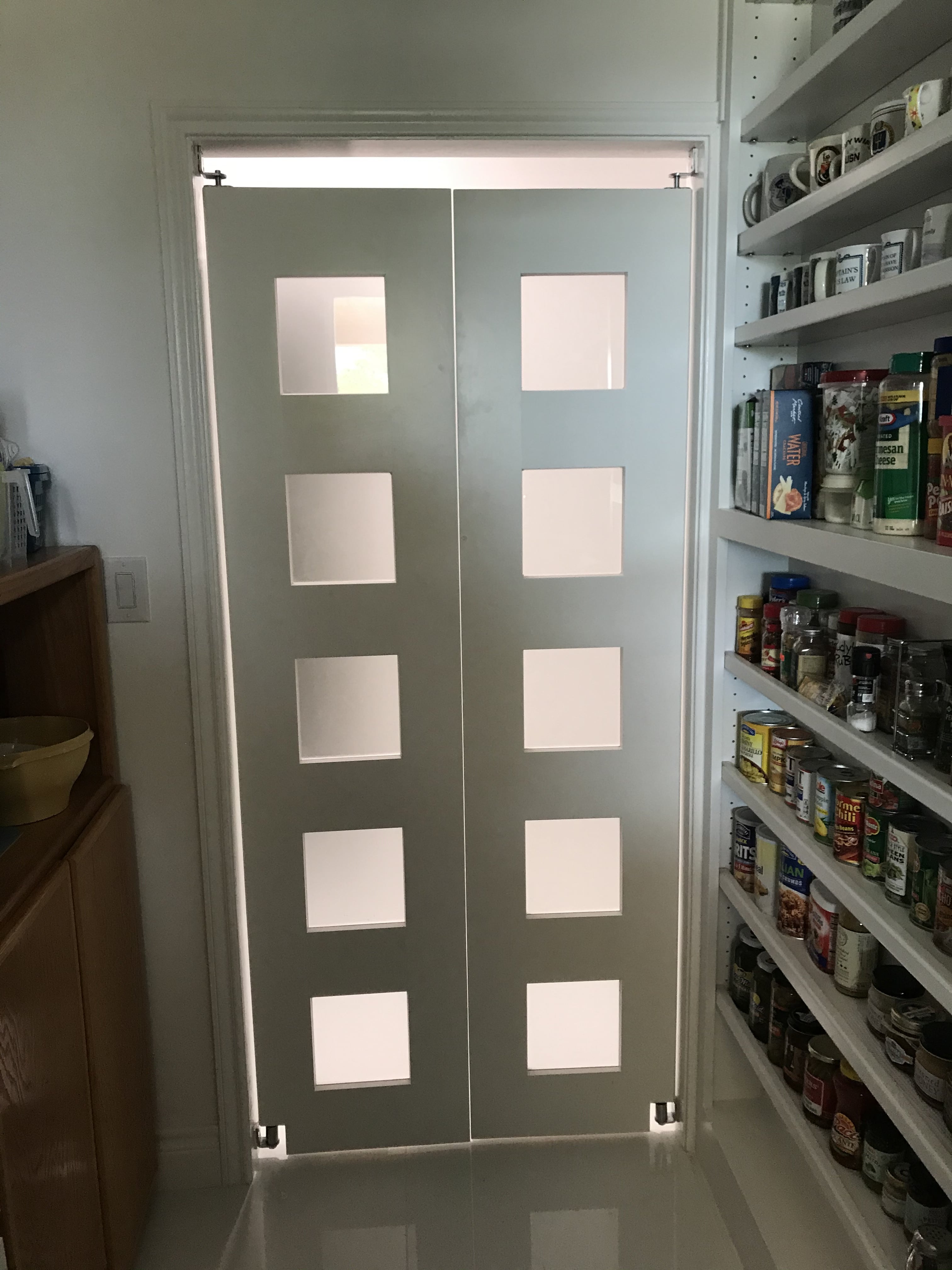 For those who love to cook, keeping your pantry accessible is a must. However, if your pantry isn't as orderly as you would like, adding cafe doors hides away the mess while maintaining practicality. When you have your hands full, doors that swing both ways can help you bring out an armful of ingredients without worrying about closing the door behind you. Whether you place to add these to a traditional pantry or a butler pantry, the doors will allow for easy access to the pantry.
3. Master Bathroom

If your en suite bathroom could use an upgrade, adding swinging doors offers a touch of class to both your bedroom and bathroom. Our swinging bathroom doors are the perfect touch for bathrooms where adding a traditional hinged door would require a full remodel.
These doors are also an excellent way to separate a toilet from the rest of the bathroom, allowing you and your significant other privacy in a shared space. Since our doors are designed to fit your exact door frame, you have many options to find the best saloon door for your room.

If you find yourself carrying multiple loads of laundry to and from a laundry room or mudroom, swinging saloon doors may be the perfect solution for you. Swinging doors allow you to hide away your dirty laundry while still allowing for easy entry when your hands are full. These doors are a great way to divide a garage or back entry from your dedicated laundry space.
Since our doors swing both ways, they're perfect for walking in and out with your hands full. Our beautiful doors are easy to install and some materials can be stained to fit your house's decor!
5. Home Office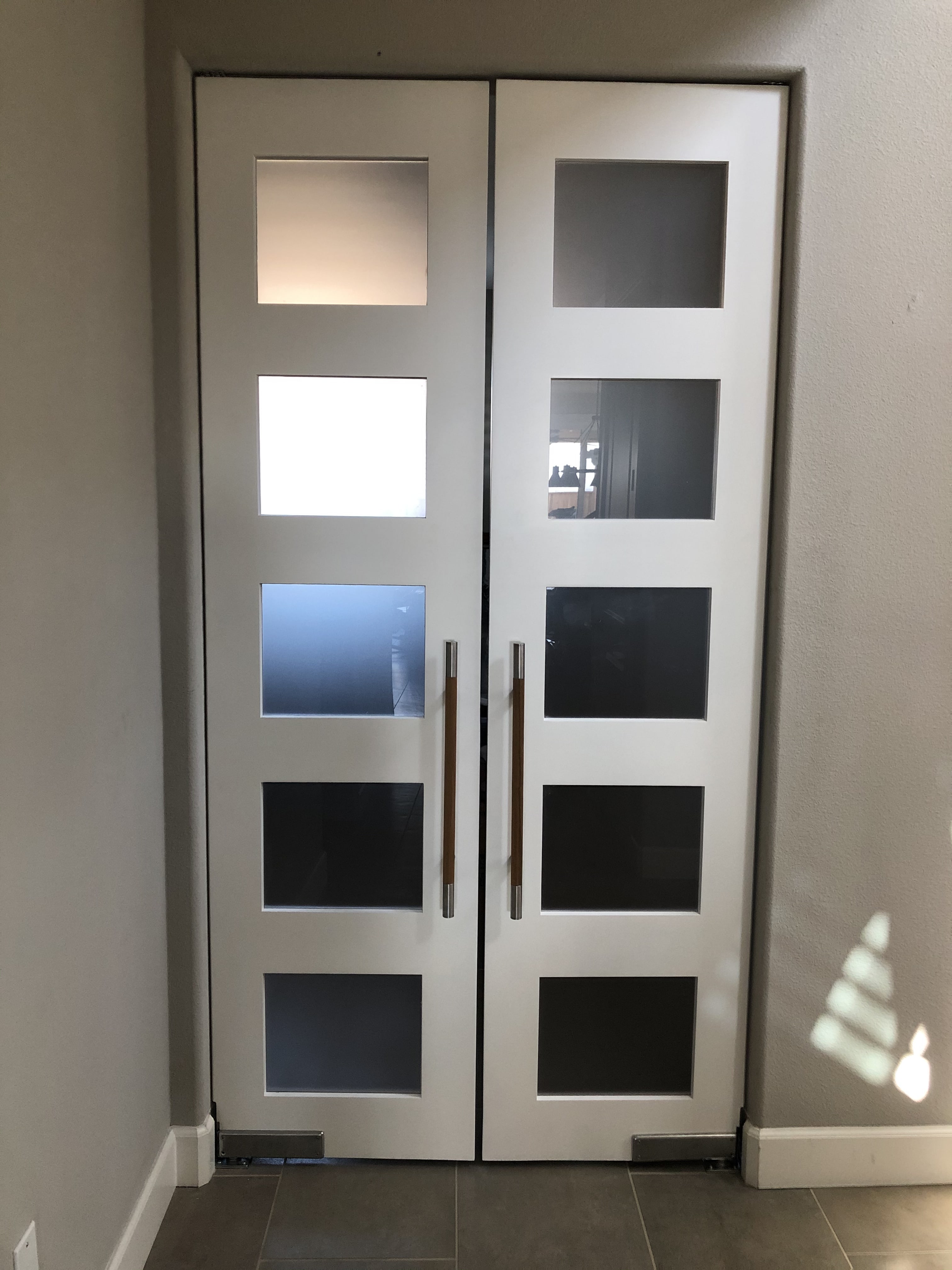 Modern swinging doors are a great way to light up a home office while deadening sound from the rest of your house. A great saloon door returns to the center automatically, so you won't find yourself getting up in the middle of a conference call to close the door. Plus, with optional hold open hinges to keep your swinging doors open, you can get the beautiful effect of french doors without having to remodel your home.
These swinging doors are also a lovely addition to corporate offices and commercial spaces.
Add a Saloon Door to Your Home
Swinging doors can add functionality and style to almost any room. With a new saloon door, you can get the privacy you need without having to remodel your home to add a new door. Take a look at our large selection of saloon doors and find the right one for your home today!