7 Best Modern Farmhouse Decor Ideas
Modern farmhouses are different from country homes in terms of style. Modern farmhouses have a lot of wood and reflective surfaces compared to their country cousins who have more fabrics used for curtains and bedding. Due to this difference; there is a range of choices in items that can be included in your décor ideas.
As we all know, the modern farmhouse style is gaining in popularity. As it moves quickly from trend to classic, its presence in homes becomes stronger as younger and older homeowners are seeking it out. But when you're designing in a modern farmhouse aesthetic how can you avoid making your home look dated or like a design magazine spread? Here are some pointers for 7 decor ideas that will help you make it work without sacrificing timelessness.
1. Rustic Furniture
When looking to decorate a modern farmhouse, go for rustic furniture but keep the look updated. A modern farmhouse should have a sense of warmth and coziness, so choose pieces like a wood-burning stove, natural textiles, and plenty of plants. For an extra touch of authenticity, add some old barn wood accents and barn door inspired decorations, or some rustic elements.
Farmhouses are typically decorated with a lot of natural materials, like wood and stone. However, in order to make the home feel more modern, you can go for modern but rustic furniture. For example, you could use metal chairs instead of wooden ones, or use concrete benches instead of traditional chairs. If you want to really go for it, you could even add a few pieces of contemporary art to the space. But whatever you do, don't forget about adding a splash of color or plants! A well-maintained garden is a perfect way to add character and life to a farmhouse space.
2. Farmhouse Saloon Doors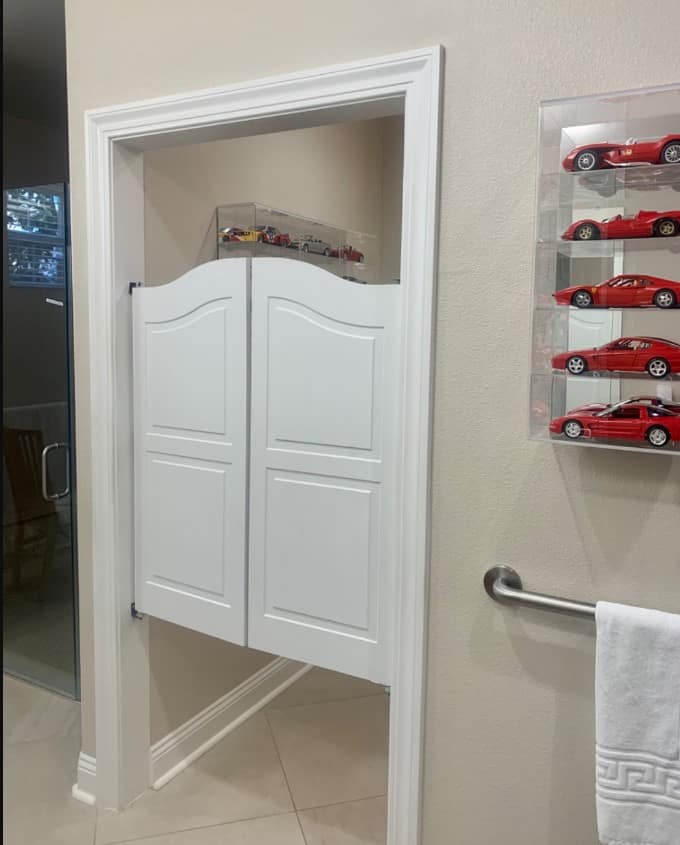 If you're looking for a way to make your home feel more like a modern farmhouse without sacrificing the warmth of wood and the charm of old-fashioned design, we've got just the thing for you: Arch Top Farmhouse Saloon Doors. They're easy to install and come in three different widths: 30", 32", or 36" or custom sizes.
These made in the USA, custom swinging doors will add some style to your farmhouse! The doors come pre-drilled with easy-to-install hardware, so they're ready for painting (or color matching) right out of the box. The double action hardware allows the doors to swing in both ways and automatically return to their center position, they'll work well in any room where you want more privacy but still want light, air, and conversation coming through.
So, if you're looking for something that will give your home's decor an instant update while also keeping its warmth and charm intact? Look no further than Arch Top Farmhouse Saloon Doors!
3. White Backsplash
You know what they say: "If you want to get ahead in life, you've got to look the part." And if you want to look the part of a modern farmhouse, then your kitchen should be as sleek and minimalistic as possible.
What's the first thing you should do when you're trying to achieve this look? Start with your backsplash. A good backsplash has a lot of potential for making your kitchen look modern and clean and white tile is one of the most effective options.
White tile can help add a sense of calmness and simplicity to your space, which is exactly what you want from a modern farmhouse. It's also easy to clean and maintain, so it'll always look fresh!
4. Vintage-inspired Wallpaper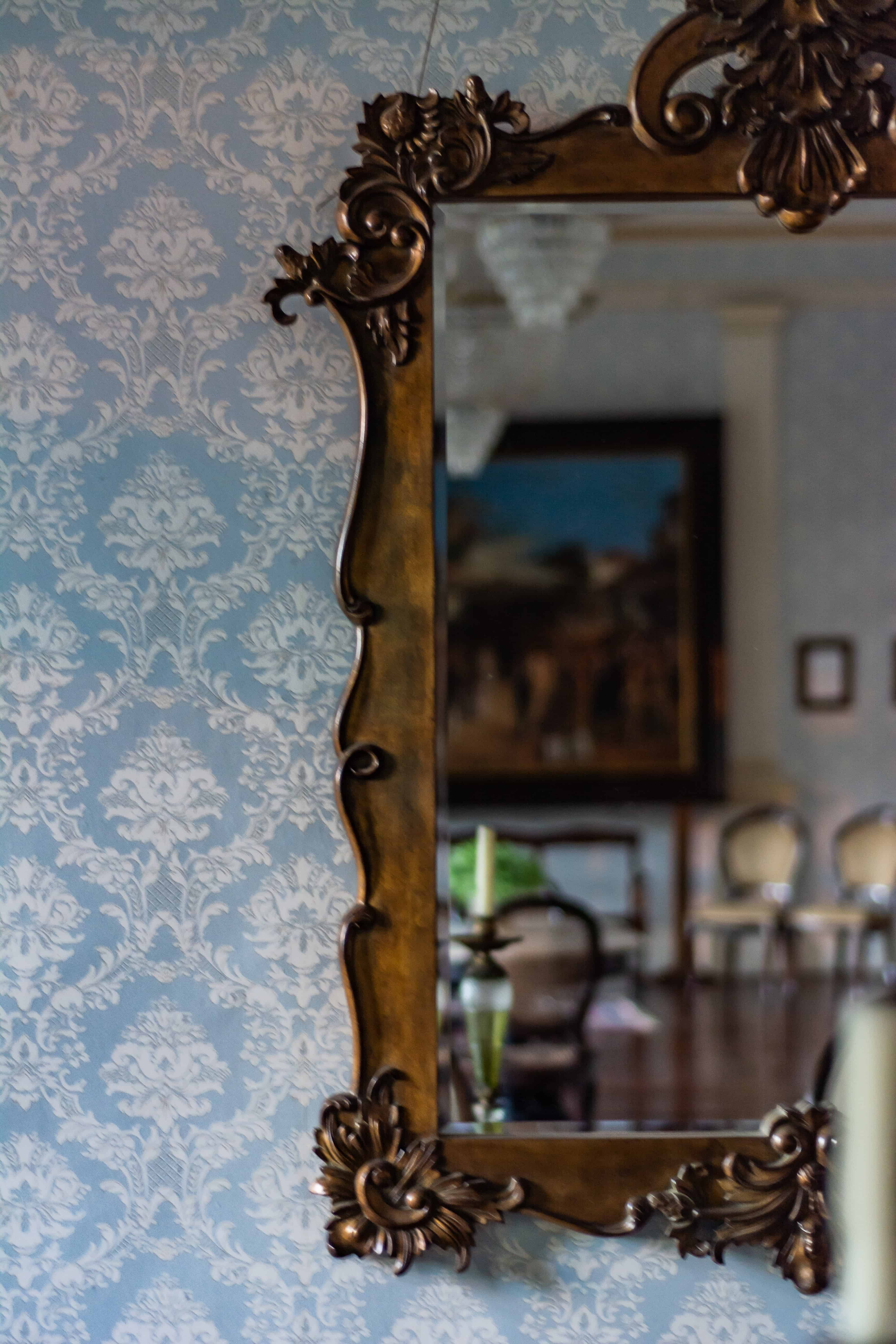 If you're looking for ideas for modern farmhouse decor, consider using a vintage-inspired wallpaper. This type of wallpaper can add a splash of color and personality to any room, and it's also easy to update as your home grows. Here are some examples farmhouse-inspired wallpapers that can give your space an updated look:
1. Try a rustic country-inspired wallpaper in a light blue or green hue.
2. A floral wallpaper in shades of pink or lavender is perfect for a feminine farmhouse space.
3. Go retro with an olive green and white checkerboard patterned wallpaper.
4. Use bold geometric patterns in grays, blacks, and whites to create a modern look inspired by historical farmhouses.
5. For something more contemporary, try a geometric abstract design in shades of gray or white.
5. Geometric shapes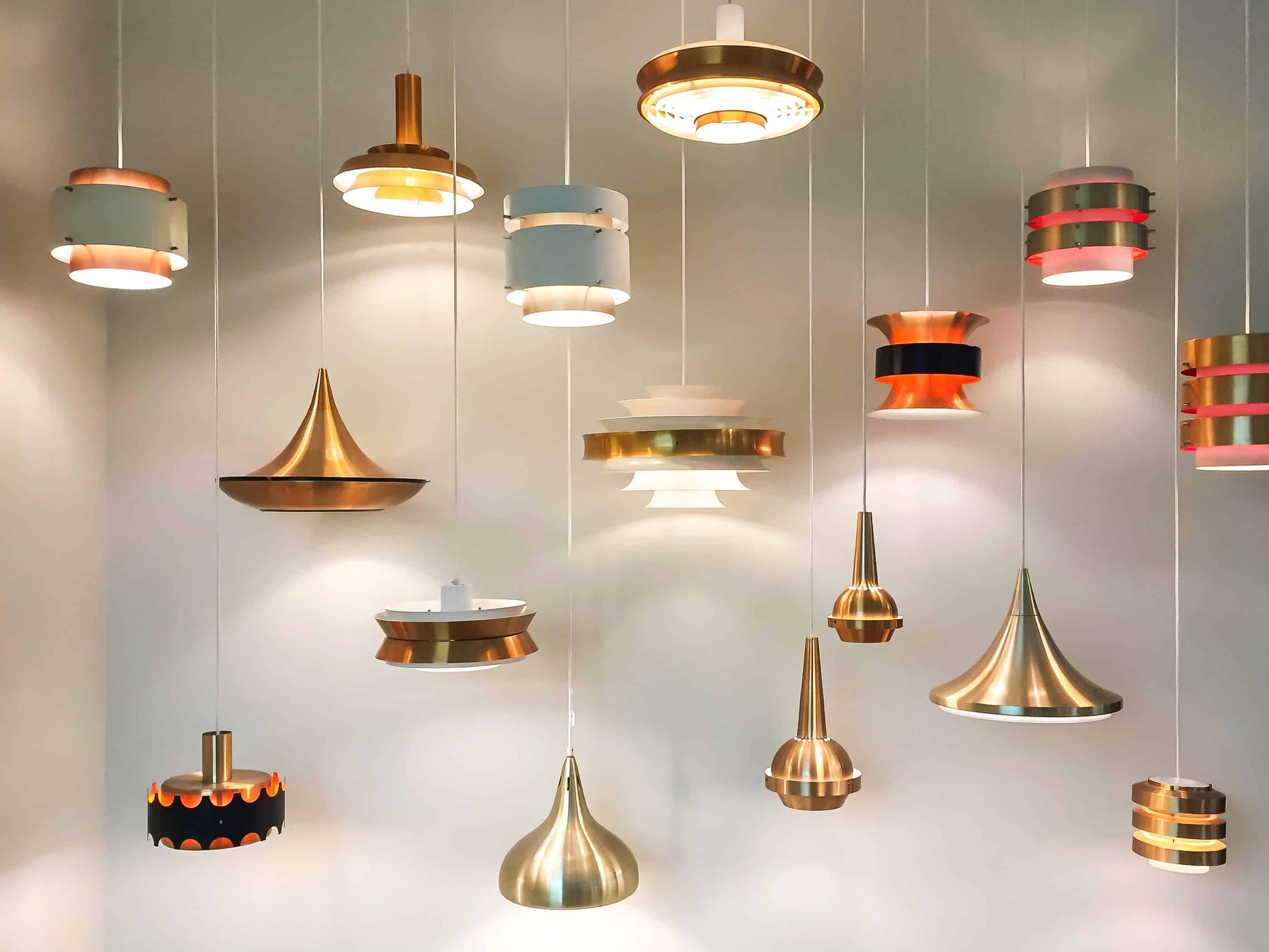 When decorating a modern farmhouse, geometric shapes can be a fun and interesting way to add interest. Try adding geometric elements like rectangles, squares, or triangles in different places around the house to create an eclectic look.
Alternatively, use geometric designs as focal points in your decor scheme. For example, place a big geometric print on one wall of the living room or office space. Or consider using geometric patterns on curtains or upholstery to add texture and dimension to a room. Either way, experiment with geometric designs to find what works best for your home!
6. Colorful Accessories
Adding color to a modern farmhouse can be done with accessories, such as flowers, plants, planters, and art. One way to jazz up a room is with fresh flowers in a vase. If you have space for a tree or plants in your home, consider adding one or both accessories. A pot or two of brightly colored flowering plants can also add some life to a room.
For an extra pop of color, try pairing them with neutral pieces like textured wallpaper or hardwood floors. Paintings or prints can also add personality and style to a space. Art that reflects the character of the home is always popular, whether its vintage pieces collected over the years or contemporary works.
7. Perfect Lighting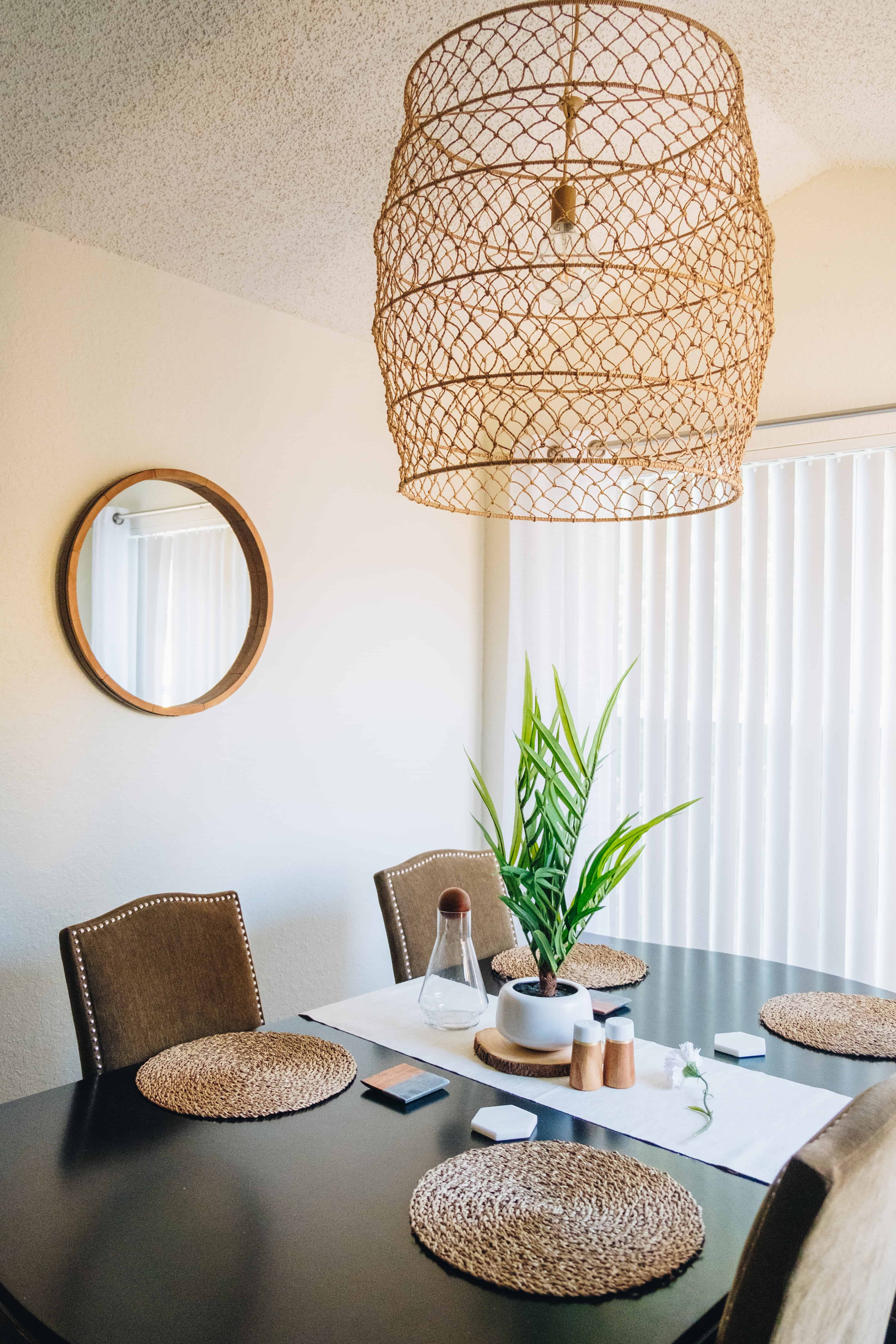 If you're looking for a way to add a little bit of modern farmhouse style to your home, consider installing some light fixtures. Not only will these fixtures help brighten up your space, but they can also add character and elegance. Here are some tips for choosing the right lighting for your farmhouse:
1. Think about the purpose of the light. If you're using it for general illumination, go with a more traditional fixture like a chandelier or sconces. If you're looking to emphasize specific features of the room, choose something that casts a brighter light onto those areas, like a floor lamp or spotlight.
2. Consider how much light you need. Many modern farmhouses are designed with multiple rooms that open onto a central space, so it's important to provide enough light without being too bright or overwhelming.
Adding in at least one of these decor ideas will add a touch of modern farmhouse to your home. The modern farmhouse design is continuing to be a big influence on design shows and home building. This trend is here to stay and will continue to influence our design choice.