Swinging Cafe Doors is proud to announce our new Stain Samples!!
We use Minwax stain on all our current varieties of woods! Showing you the best color representation of the stains on our wood varieties.
Whether you are looking at Pine or Cherry wood, we can show how the Minwax stains will look on that wood species.
Take a look at all our wood options on Minwax stains.
Eastern White Pine is a very soft wood and since it is a soft wood it is the easiest to mark. Eastern White Pine commonly has knots and is a pale brown, with occasional reddish brown streaks.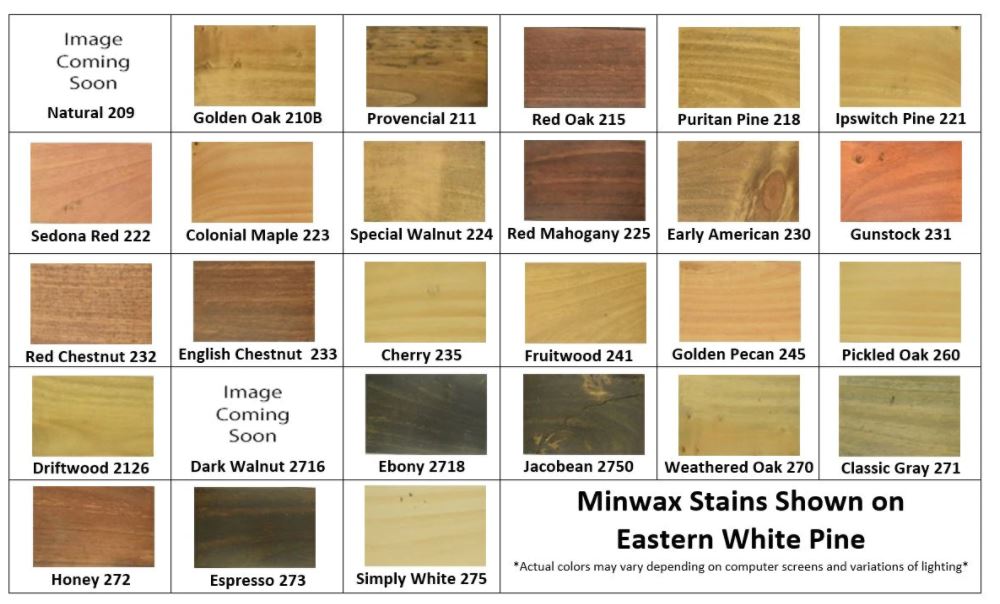 Soft Maple can also be stained and has a mostly straight grained sapwood, light blond with a gray cast sometimes, with the heartwood color varying from a light to a dark reddish brown with occasional dark brown flecks.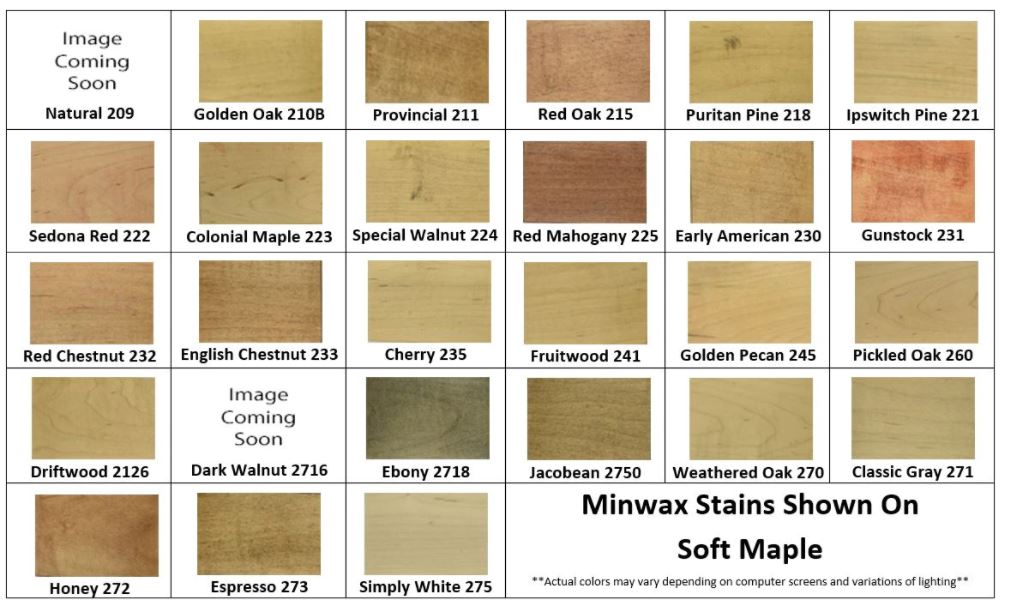 Ash has a beautiful grain, a light color to nearly white with the heartwood varying from grayish to light brown. The wood is generally straight grained and uniform in texture.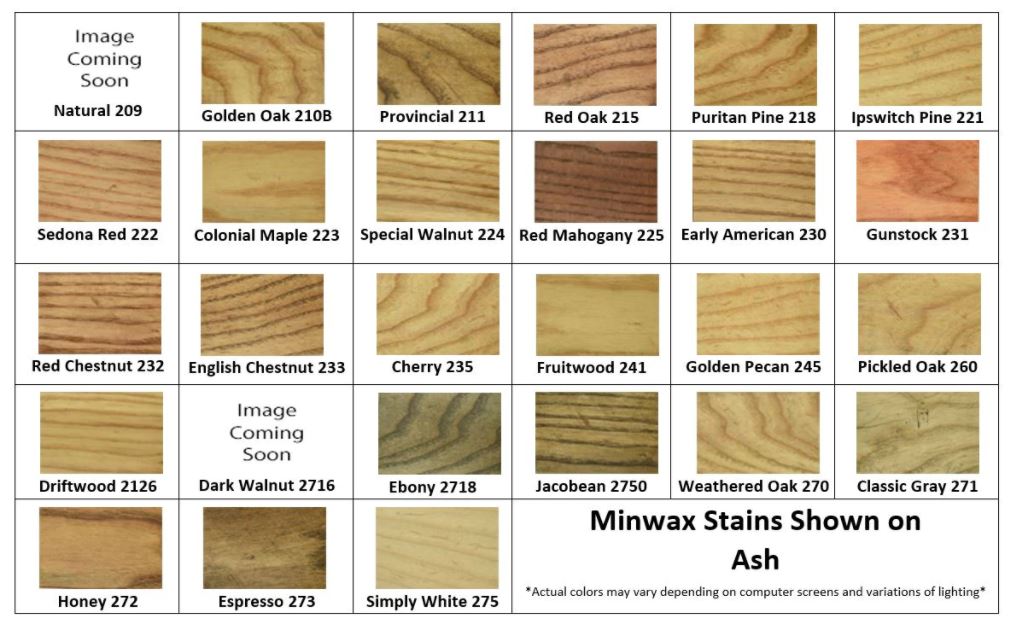 Red Oak is a very popular wood for staining. Red Oak has a medium range of color variability from lighter tan tones with pinkish highlights to darker browns.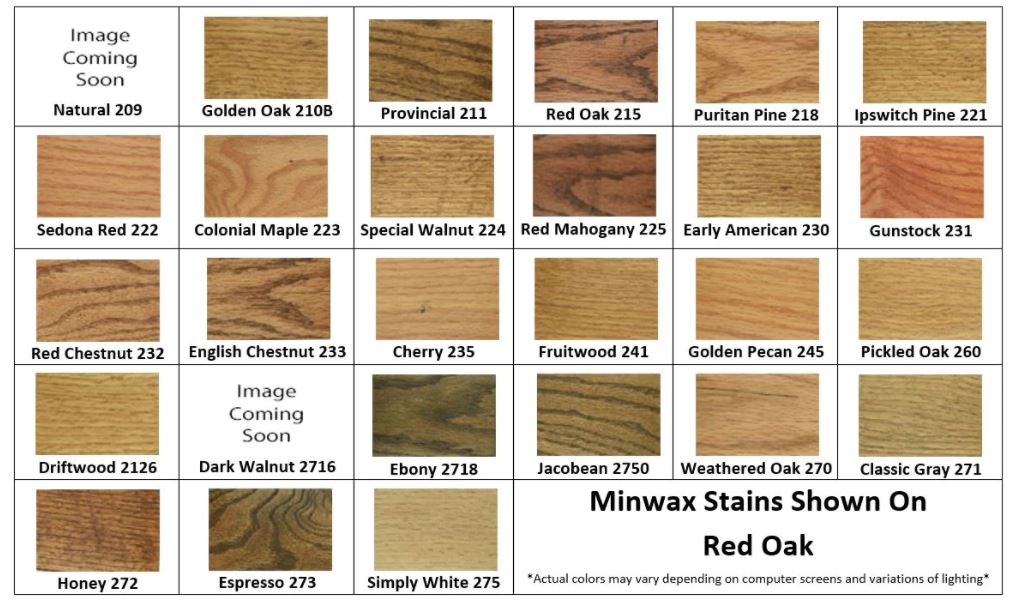 Sapele is a beautiful reddish colored wood. We recommend this wood for any outdoor application (these doors are interior doors and do need extra steps if you are planning on using them in an outdoor application). Sapele is an African hardwood, highly sought after, and similar to Mahogany. Sapele's colors are slightly redder than that of Mahogany.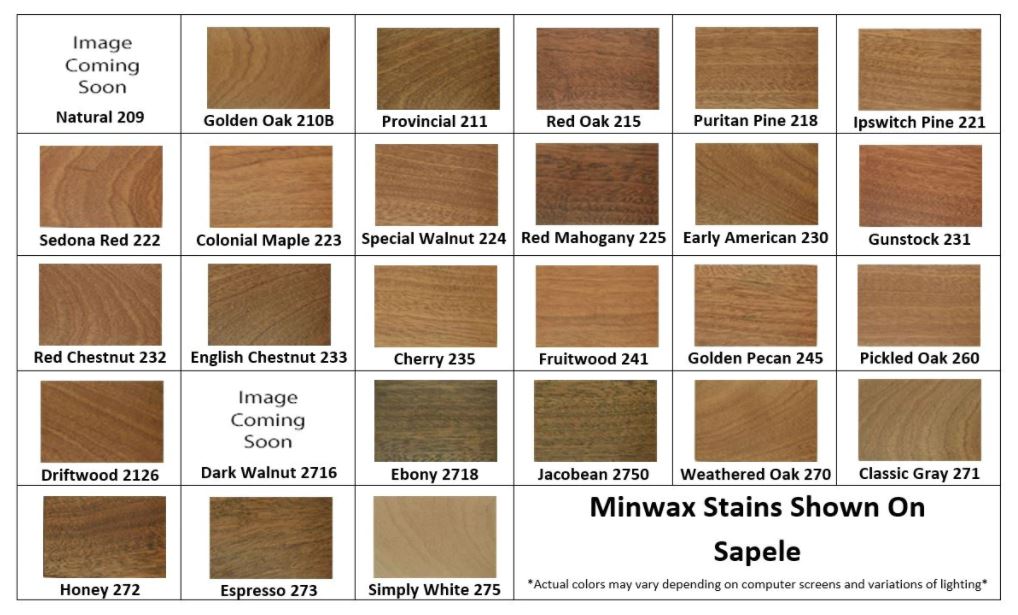 Rustic Alder is a hardwood of medium density that features a color range of light browns with reddish hues and can feature large split knots and open knots. Rustic Alder is a great wood to show a variety of characteristics that are great for that barn wood look.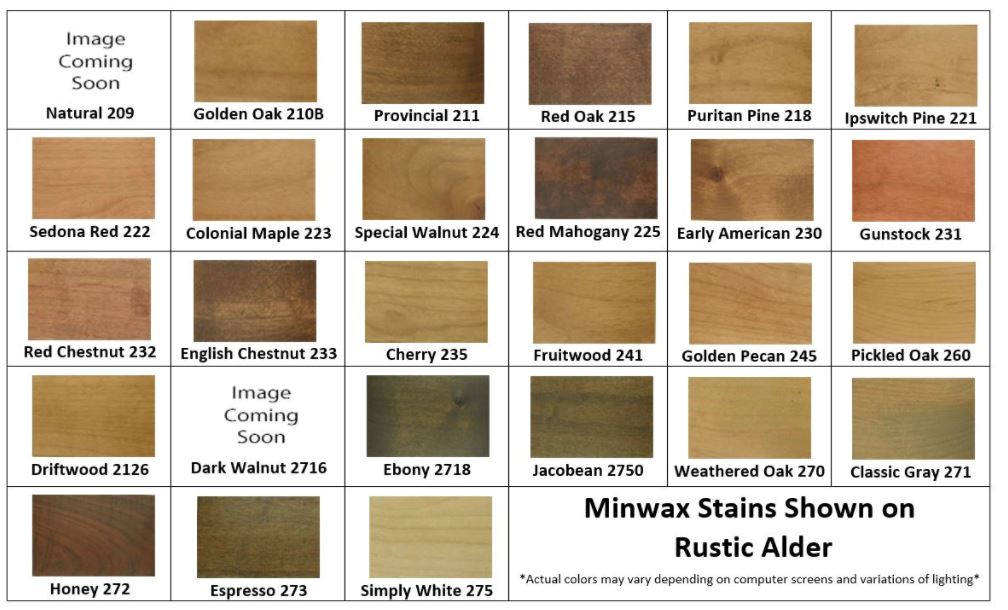 Cherry has a fine uniform straight grain varying in color from rich red to reddish brown. Cherry is a beautiful wood to stain.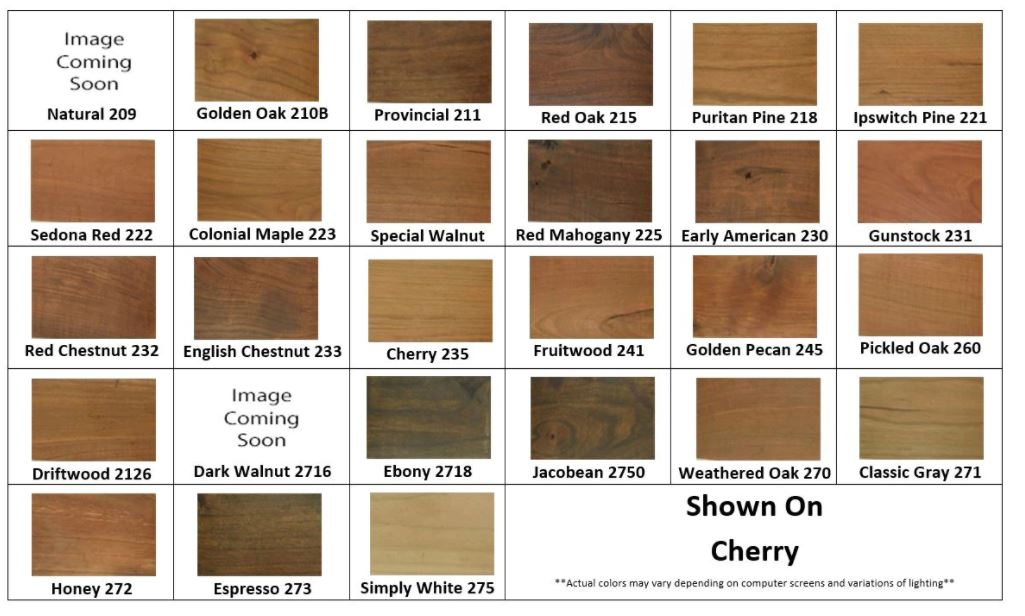 Whether you pick Rustic Alder or Ash wood, the doors will add an amazing touch to any room.
Custom Staining Available-We pride ourselves on custom made saloon doors, we do offer staining and painting options. These are our standard stain colors. We also offer a custom stain match for $114.99. Here is an example of a custom stain match: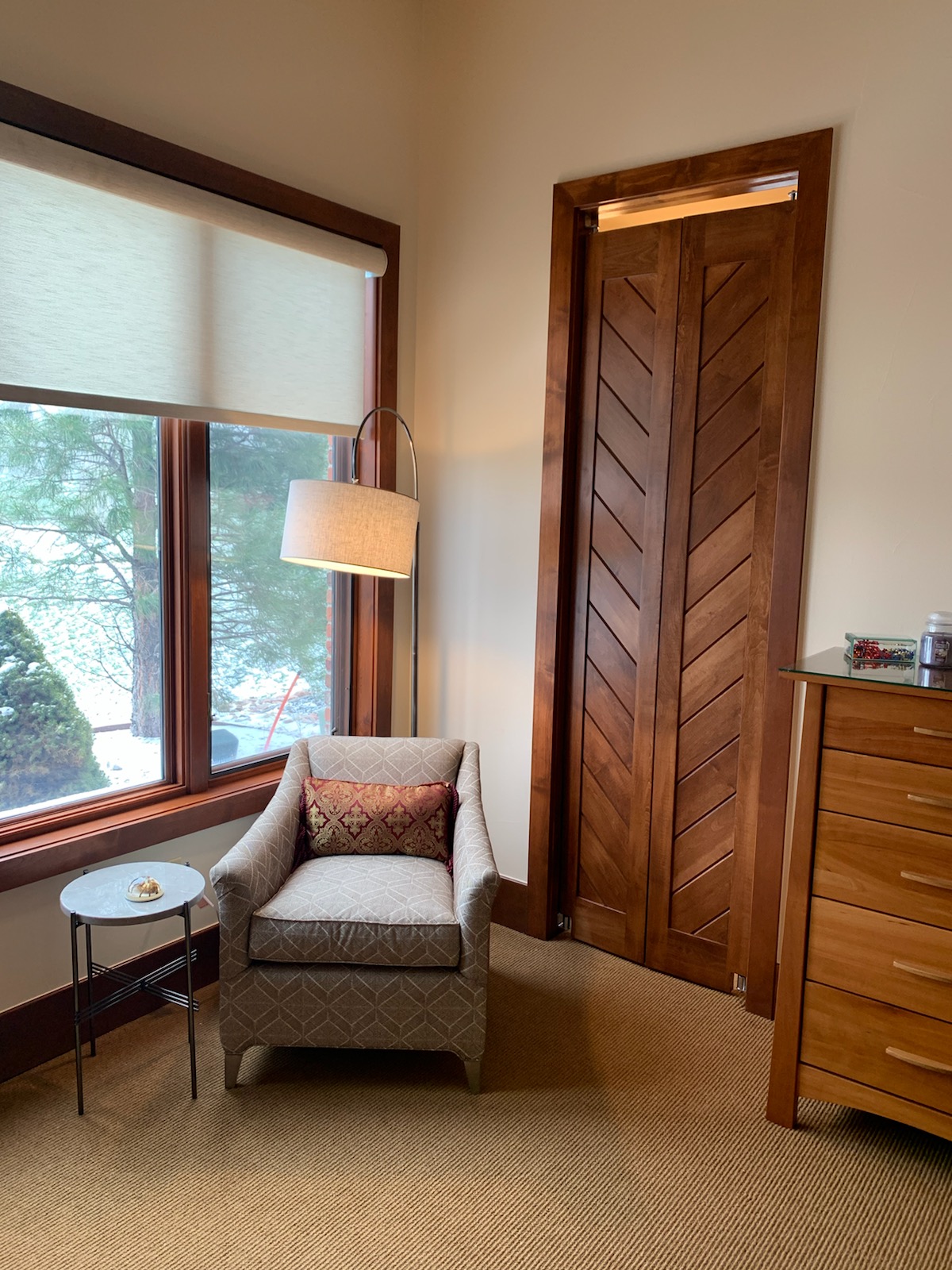 A customer sent us a small piece of their trim to color match. We matched the material and stain color to the trim sample. A photo of the color match was then sent to the customer for final approval. Once the approval of the stain match occured, the process of staining the door(s) began.
If you have any additional questions regarding staining or custom stain matching, feel free to reach us at info@swingingcafedoors.com.