Contemporary Doors to Create a Modern Vibe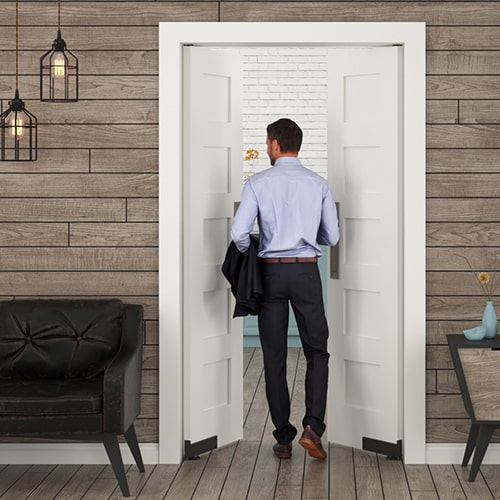 A big trend in design is a contemporary feel to your space. When incorporating a contemporary feel it's important to ensure clean lines, clutter-free space, and neutral colors. If you're looking to give your home a modern feel, there's nothing quite like the elegance of contemporary doors. These swinging doors will help with easy flow from room to room helping to create an overall open feeling in your interior space. These can be custom-made to fit your exact specifications, so they'll never feel out of place—instead, they'll help complete your vision for your interior space with simple but bold design elements.
Contemporary doors can help make your overall space updated and renewed, especially when paired with classic and contemporary elements. The combination will ensure that the doors look great for years to come.
Here are some great door design options to make your Contemporary Modern Upgrade complete.
Single Glass Panel Contemporary Doors:
Glass panel doors are a great way to create a modern feel in your space. They allow natural light to pass through the room, creating an open and inviting space that is not only inviting, but also makes the space look larger. Glass panels are also great ways to use natural light to create interesting lighting effects in your space.
They make your room look bigger. The transparency of these doors makes your room look more open, which can be especially helpful if you have a small space or area. They are a great option for hallways because they make them appear longer than they actually are, and they work well in smaller rooms like bathrooms and laundry rooms because they'll allow more light in to brighten up the space.
Sliding Barn Doors: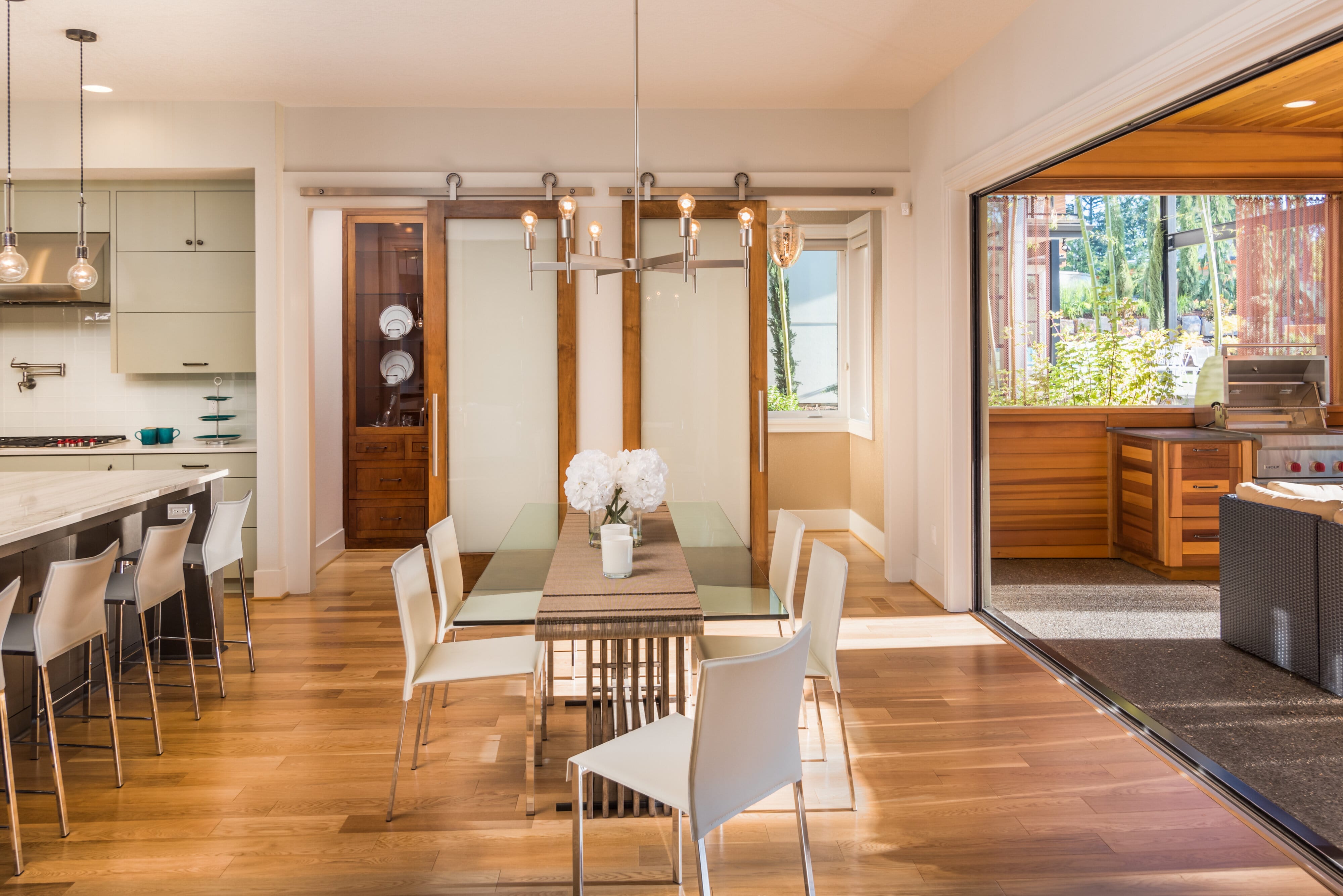 A sliding barn door is a perfect way to add a touch of rustic charm to your home. If you love the look of sliding glass doors but think they're too modern, you'll love how a sliding wood barn door will allow you to enjoy a wide-open feeling while adding a cozy touch to your home. This is especially true if you have an older home, as it adds a warm, welcoming touch that looks like it's always been part of your house.
While sliding barn doors are certainly beautiful, they're not just for decoration—they're functional, too! They open and close easily, allowing you to create an expansive space or close off one room from another. In addition to being ideal for creating an open floor plan, these doors also make it easy to seal off rooms that need privacy, such as a bedroom or bathroom. You can also use them to divide up rooms in an apartment or loft space with high ceilings.
Mid Century Doors:
Mid Century doors are designed to make a statement. The doors are meant to draw attention to themselves and create a focal point in an otherwise monochromatic space. The design often incorporates a combination of various materials, including woods, metals, and glass, as well as geometric shapes.
The mid century design can be paired with many other styles to create unique and interesting contemporary designs. Mid century doors can be used in combination with modern styles such as industrial or minimalist furniture for a cohesive look that will stand out from the crowd
These Contemporary Doors are built to last, and we can modify them so they're perfect for you—whether that means adding in some glass or designing something totally new, just for you! Start shopping for your doors today.
Multi-Panel Contemporary Doors:
This contemporary door features a simple design with several panels. These panels can be made of glass, wood, etc. Some glass options include frosted, stained, rain, or etched glass. This door design allows for more creativity and is custom made to fit your door opening size. also comes in several different sizes and is available in both right-hand and left-hand swing options.
Contemporary design will bring a modern feel to your home, with clean lines, neutral color options, and allowing for each flow from home to home, check out these swinging contemporary doors today.