The Curious History of Swinging Saloon Doors
You see them in every western movie. Every time someone new comes into town they enter the saloon through those iconic swinging saloon doors.
But haven't you ever wondered if that's historically accurate, and if they are, where did they come from?
Keep reading to learn the curious history of swinging saloon doors.
Where Did Swinging Saloon Doors Originate?
The only thing certain about swinging saloon doors is that their history is very uncertain. We're not 100% positive of where these doors originated from, but we are sure they've been around in the Old West since there was an Old West.
The door was split down the middle in order to make it easy for people to enter and exit, without being confused whether you push or pull. The spring-loaded two-way hinged doors were perfect for drunk patrons to leave without pushing and breaking the 'pull' door.
Also, since saloons typically never closed in those days, you never had to worry about locking up the doors. Someone was always there.
How Did They Become Iconic?
The style of the doors was praised by saloon owners as they let fresh air in and smoke out. They also were able to maintain some privacy by having empty doors while still enticing people to come in when they hear the laughter and music.
With Hollywood keeping the vibe of saloons alive in Old West movies, we've seen the rise of old saloon doors in modern decor.
Modern Uses for Saloon Style Doors
Nowadays bars or 'saloons' don't use these doors anymore because they are not secure. However, they are still adapted and used in unique ways today. Check out some of the coolest ways we've used saloon-style doors.
Bathroom Doors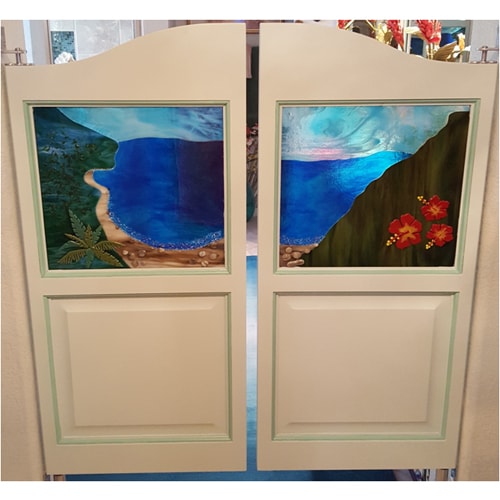 Even in the most modern of homes, it's nice to have something old in it as a homage. You can use a beautiful saloon-style door to add a rustic feel to your bathroom. It's a great option for a master bathroom with no doors, and can easily be installed and come in a variety of styles and finishes.
Kitchen Doors

If you want to separate your kitchen from the rest of your house without having a traditional door, saloon doors are a great option. Much like their original purpose, you can keep the kitchen private, while still leaving it open to allow easy access.
Rustic Mud Room

Many people have mudrooms in their home, and what better way to separate that from the rest of your home than with traditional saloon doors. The doors still make it easy to walk in and out of the room, but close off any clutter to your home.
Closet Door

If you're like a lot of homeowners, you'll notice your closet doesn't actually have a door. Add these swinging doors to it for a little privacy without compromising space or appeal.
Pet | Baby Gate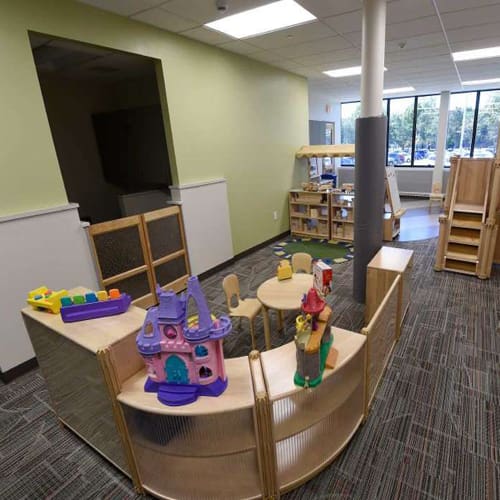 A stronger stylish option for pet gates or baby gates. We have options with slats, windows, spindles, or full plexiglass to allow for visibility that still provides the necessary separation of space.
Pantry Doors

Whether you are looking for a full size, full length double swing pantry door or a half size pantry doors they will make a great addition to your kitchen. The doors can be push open with your hands full so no need for a door handle with the double action hardware.
Get Your Own Iconic Doors
If you're looking to get your own iconic swinging saloon doors, get a custom quote today. We can install and recommend a variety of doors to fit your exact needs